Illuminate The Way With Luminescent Light Switch Covers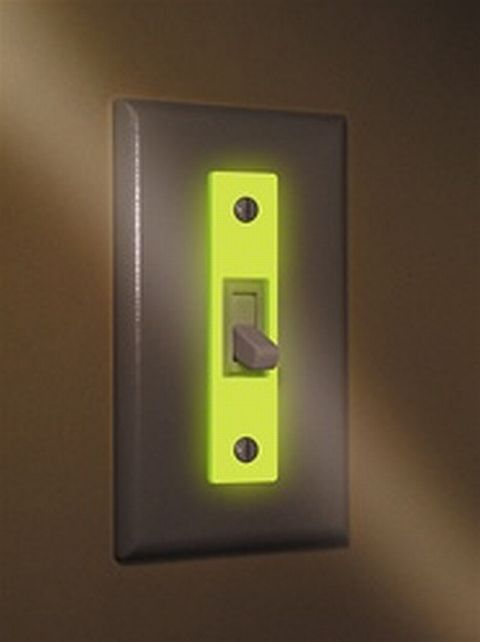 I've always loved things that glow in the dark. As a kid, my ceiling was peppered with stick-on stars and planets, transforming my room into a veritable planetarium. And now, I've got a small glow in the dark skull that keeps watch by my sink. Odd, I know – but it's cool, trust me!
Yet glow in the dark products can have a practical application, too, and that's where Pat Bay International's luminescent light switch covers come in. During the day, the covers absorb the light needed for them to emit a soft glow overnight. And according to the company, placing a few of these covers in your home can help prevent a widespread problem.

"Home falls attribute to 20 million people being injured each year," according to a company press release. "A lot of these incidents are caused by fumbling in the dark to look for a light switch."
The Find A Light and Glo Plate products are especially ideal for homes in which elderly persons or small children are present.
I just may stock up on a few of these — and some glow-in-the-dark star stickers, too!
Photo courtesy of Pat Bay International