Moen Rainshower Showerhead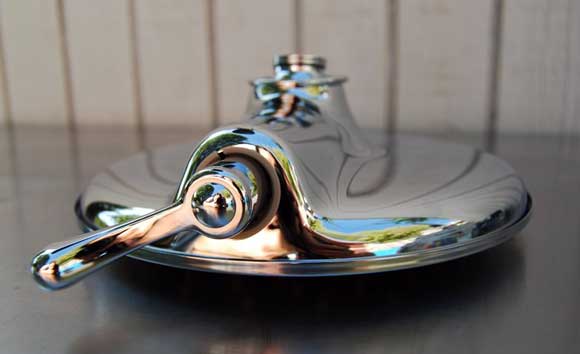 Is it a flying saucer? It certainly could pass for one if elevated and at a distance. The Moen Envi fixed rain showerhead is a beautiful design that instantly becomes the centerpiece of any bath.
The showerhead is huge and the flow can be controlled to release a rain rinse or a self-pressurized spray. This model is watersense rated and only releases 2.0 gpm (7.6 l/min) max.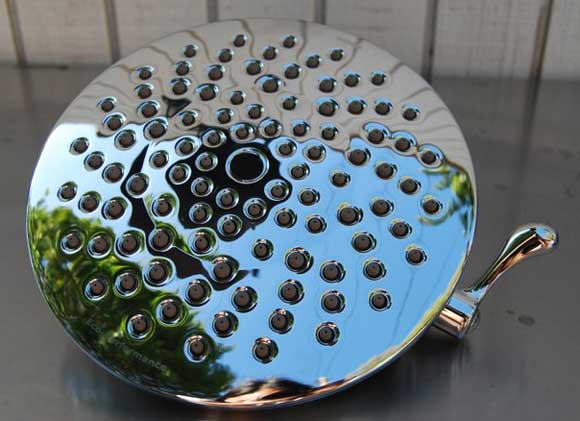 Other features include
* chrome finish to create a bright, highly reflective, cool grey metallic look
* 8″ diameter eco-performance rainshower
* Moen's advanced, self-pressurizing Immersion rainshower technology channels water through the showerhead with three times more spray power than most rainshowers
* infinite combination
* meets WaterSense criteria to conserve water without sacrificing performance
* limited lifetime warranty