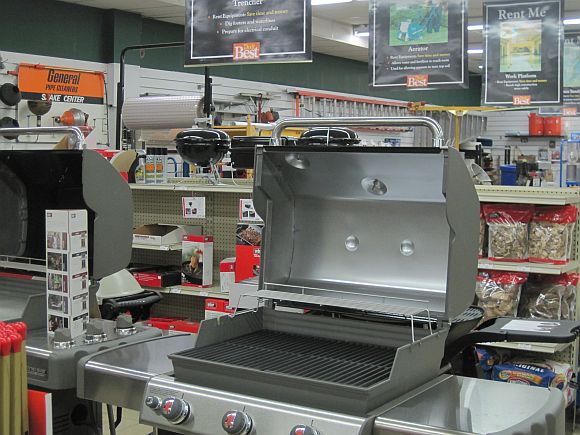 In the market for new stuff? There's usually an ideal time to buy larger items like cars, electronics and appliances. During the first part of the year, be on the lookout for deals on outdoor items such as furniture and barbecue grills.
It may be tough to picture spring if you're about to dig out of what might be a massive snowstorm, but planning any outdoor-related purchases now could save you some money.
Grills, patio furniture and other outdoor items will typically become more expensive during spring and summer, when demand increases. As long as you have storage space in which to stash the items until the temperatures rise, go ahead and splurge on your deck, back yard or porch.

And if you're in the mood for an even bigger purchase, think house. You may not want to bundle up and spend a frigid day looking at homes, but prices are often lowered in the winter due to lack of building activity, less than desirable landscaping and other factors, according to a buying guide published by CNNMoney.
Are you in the market for any big-ticket items?
The following two tabs change content below.

Katy Schamberger is a Kansas City-based freelance writer, editor, blogger and author who weaves experience as a journalist, magazine editor and Chief Content Officer to create compelling, engaging copy that informs, entertains and inspires action. Oh, and she likes to take photos, too, especially of architecture, food and cocktails. Welcome!

Latest posts by Katy Schamberger (see all)