Want to play with impressive inventions in the home improvement space and meet the minds behind them? Then the National Hardware Show (NHS) is the show for you. It is THE place for inventors and buyers to show off and be seen.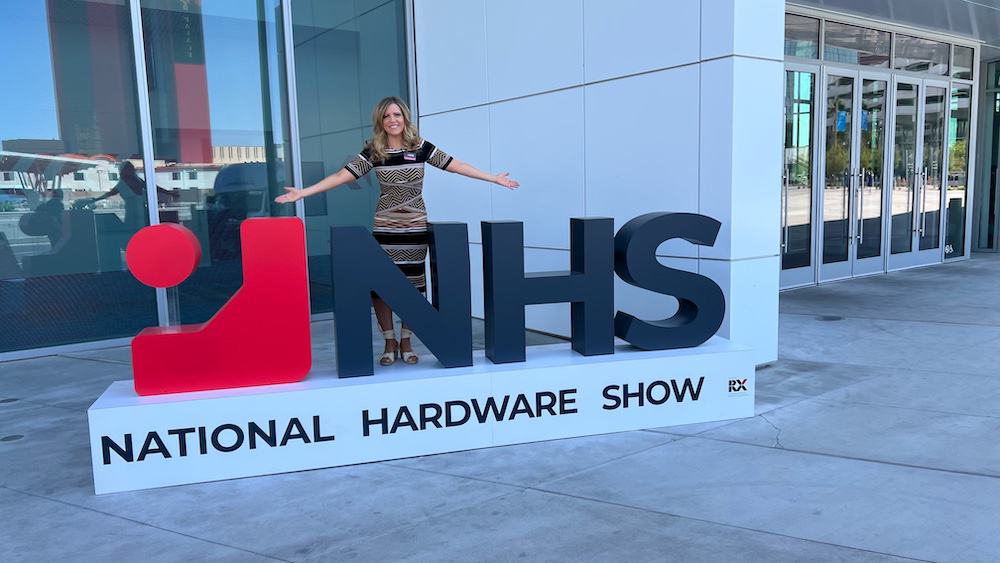 NHS has been taking place for three-quarters of a century, as long as Home Depot and Lowes have been empowering people to DIY, and is the place where brands like that, and other major industry leaders like Amazon, Costo, Wayfair and more go to find the latest and greatest products to sell you.
For me, it's my fun zone park. I've been seeking, predicting, and telling stories about home + lifestyle for 20+ years (17 of those I wore an orange apron doing so).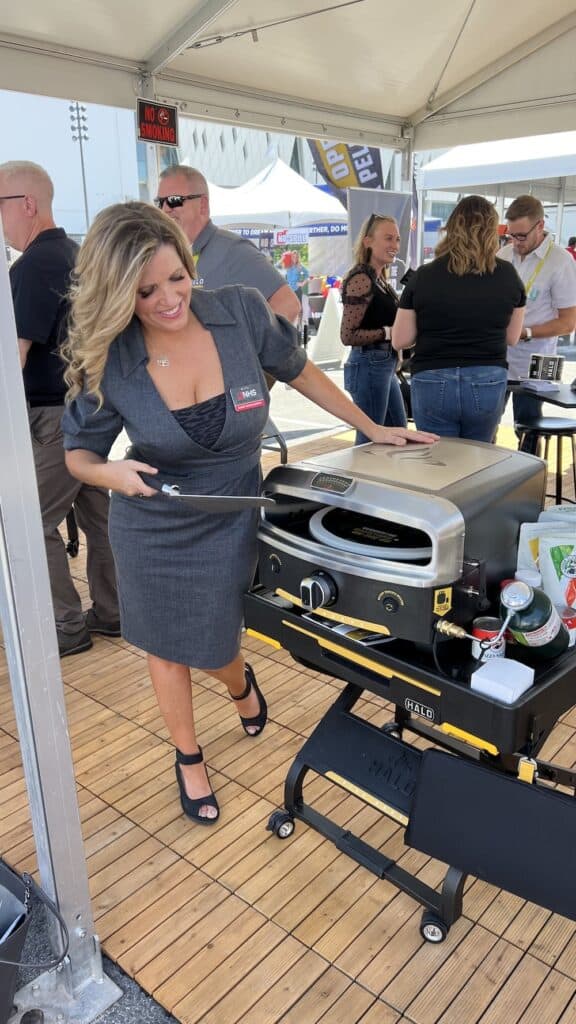 This year I ran around the show floor, and here are some things worth telling you about:
I liked the trend NHS identified in their HABITAT area for disaster preparedness (one of five predicted trends) – they called it YOYO (you're on your own). With everything we've seen these past few years, short of a zombie apocalypse, having what you need to survive at home should be top of mind. And this was seen in the number of solar-powered generators abound.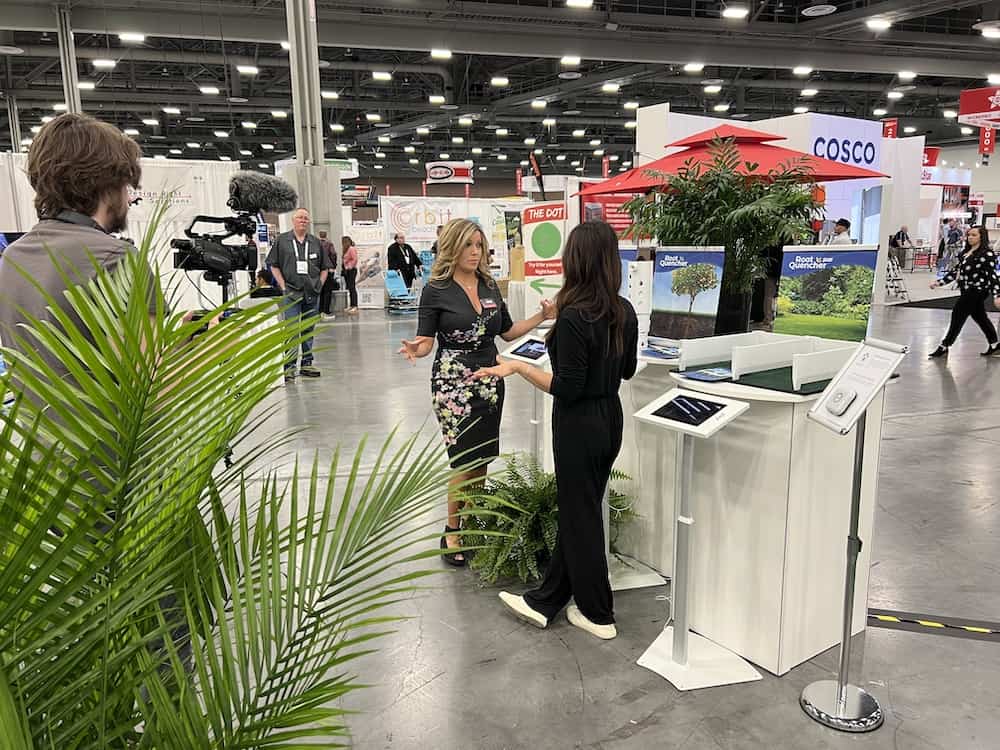 Until last year, generators were primarily gas or propane powered, with the exception of EGO and Goal Zero, being battery powered (but a lot of them!) and Goal Zero was the only one on the market with solar. Not anymore.
Generark HomePower ONE Solar Generator
Generark's HomePower ONE Solar Generator is lightweight, with plugs galore, for PRO and consumers, with two solar panels that soak up 8 hours of rays, they can power the essentials for 7 days.
Also on the floor were Westinghouse Portable Power Station and Eco Flow Delta Portable Power Station, Lion Safari LT. My generator & I have a lot in common we soak up the sunshine for our strength!
Quick Dam Flood Bags
Along those lines of being prepared, I love having what I need and not scurrying with the masses to find a shortage of what is in need. Quick Dam Flood Bags/Sandless Sandbags are genius as they absorb, contain & divert problem flood (or in CA heavy rain!) water by using a water-activated gel. No sand! And it is only activated by water, the actual thing it is keeping out. SO SMART! They can sit on a shelf in your garage, not taking up much space, until needed.
Rhino Cart
I never ask friends to move, nor would I. But if they had a Rhino Cart I'd ask them to borrow it so I could move. This item stood out for my contractor friends, as its wheels for virtually anything that needs to be moved and moves smoothly over tough terrain. I loved their demo, a girl was pushing a guy around sitting on top of a washing machine, if he was wearing a crown, waving would have made the show that much better.
Root Quencher
Why do people water their plants from the top down? It's a waste of water. It's why I hail the inventor of the Root Quencher. Made by In Deep Irrigation it is an underground drip irrigation system that will change the way people garden. With three size options available you can water a massive tree, or a shrub. Dig a hole, attach it to an existing irrigation system, plug the holes you don't want water coming out of, and your plants/trees thank you. This product was part of NHS HABITAT Trend H2Flow all about conserving water, it is also Made in the USA and woman-owned. 
Pivot Spray Bottle
For anyone that uses a spray bottle, insert everyone, Pivot reusable spray bottle uses pivoting technology to make sure that your wrist doesn't get twisted, and you get every last drop out of the bottle. I love this for so many reasons, simplicity, less plastic waste, more efficient use of cleaning solvents or whatever you put into the bottle. It also compacts down for storage and can be childproof. The inventor is going places with this one. 
HALO Pizza Oven
I'm hosting! Especially because HALO Pizza Oven makes me a pizza chef in three minutes. It's compact, turn it on, set the temp, hit the spin button for the pizza stone to take off, an infrared burner gets to work underneath, and pies are coming out in three to five minutes. They also have a battery-powered pellet grill (I will never cook on a gas grill again after falling in love with pellet's convection style cooking) I love not being restricted by the cord.
Hugo 3 in 1 Air Purifier
I'm all about killing insects in style, and breathing clean air. So why wouldn't I naturally want Hugo 3 in 1 Air Purifier in my home. I love products that do multiple jobs for me, and Hugo works hard with 3-in-1 functionality (air purifier, sterilizer, and mosquito/bug catcher).
OverEZ Chicken Coop
And finally closing out on yet another NHS HABITAT theme, this time "One for All" meaning products that are better for the planet for people but also taking into consideration plants and animals the OverEZ Chicken Coop in a box truly convinced me I could become a chicken mom. The concept is so simple, and size options for various yards, an easy "man door" and a place to scoop up the eggs, not to mention it looked good.
Be sure to visit my YouTube channel KathrynEmeryTV to see my review of some products in action. National Hardware Show will be back on January 31, 2023, and is combining with Kitchen & Bath Show (KBIS) and International Builders Show (IBS) so expect even more then!