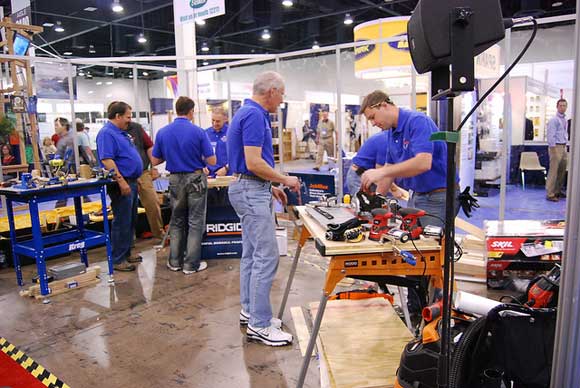 One our favorite events on the home design and remodeling tradeshow circuit is the National Hardware Show. Next week it kicks off in Vegas and organizers say this should be one of the biggest shows to date. They describe it as being one of the deepest and most diverse shows since it debuted 66 years ago.
This is one of the best shows to walk as the booths are typically smaller and more intimate and you have a lot of exhibitors who are actually the inventors of their product and they are all hoping that they get that one big order for distribution from a big box retailer or national home center that will take their business to the next level.
The NHS is actually 9 shows in 1 and one of the largest growing segments is the lawn and garden category.

In addition to industry giants like Home Depot, Walmart, Sears, Costco and Leroy Merlin, the sold-out Show is attracting additional retailers like ShopRite/PriceRite (grocery), Skymall (catalogue), and Amazon.com, QVC and Cabela's (outdoor recreation).There will also be a significant number of independent hardware retailers representing the Ace, True Value and Home Hardware co-operatives, as well as distributors like Orgill, Distribution America, Gro Group, Lancaster and others.
The 2011 National Hardware Show will also feature category leaders like 3M (paint), The Coleman Company, Inc. (camping and outdoor equipment), Butler (housewares), The Scotts Co. (lawn & garden), Robert Bosch Tool Corporation (hardware), Char-broil (grills and accessories) and Osram Sylvania (light bulbs).
What products are you excited about seeing at the show?