Are you ready to hit the road with your family and create unforgettable memories? Look no further than the 2024 Toyota Grand Highlander.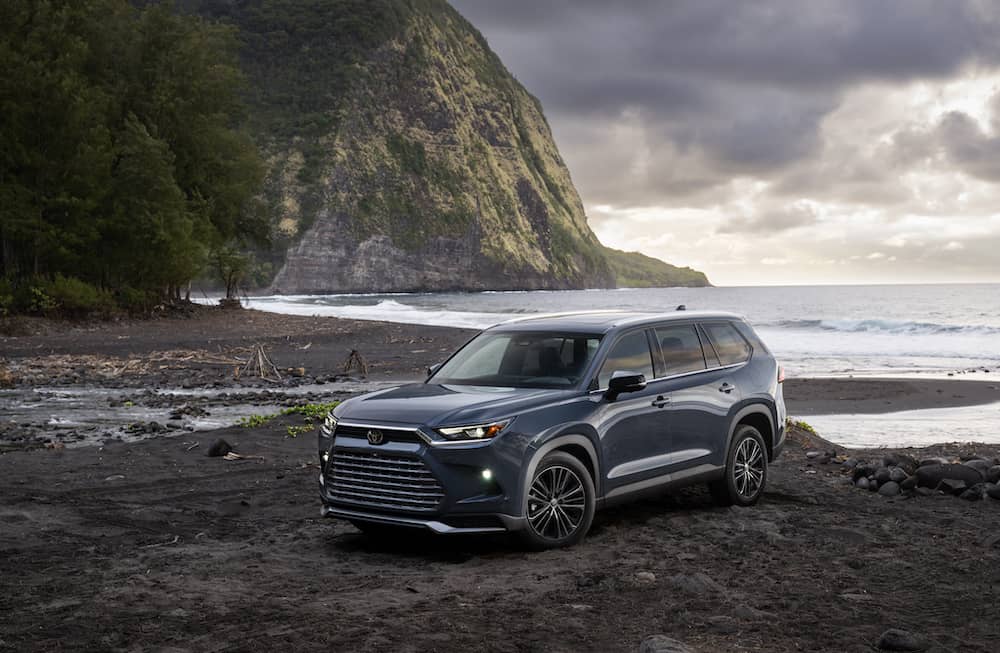 This SUV has features that make it the ultimate companion for family road trips. Let's dive into why the Grand Highlander deserves a spot in your driveway.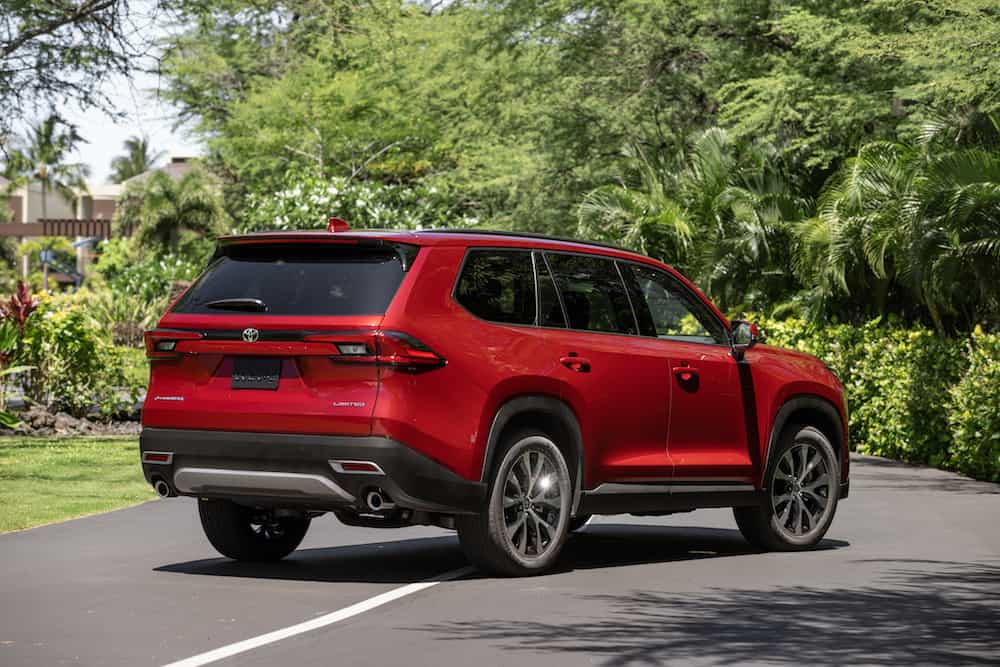 Spacious and Comfortable for the Whole Crew
Family road trips require ample space and comfort, and the Grand Highlander delivers on both fronts. With its three-row seating and generous legroom, the family can relax during the journey. Worrying about cramped quarters or squabbles over personal space is unnecessary. The adult-sized third row ensures that even taller family members can sit comfortably. And when it comes to storage, the Grand Highlander offers a remarkable 141.3 cubic feet of passenger volume, providing plenty of room for everyone and their belongings.
Safety First: Advanced Features for Peace of Mind
Safety is a top concern when traveling with your loved ones, and the 2024 Toyota Grand Highlander has you covered. Equipped with advanced safety features, including lane departure warning, adaptive cruise control, and blind-spot monitoring, the Grand Highlander provides an extra layer of protection on the road. Studies have shown that vehicles equipped with these driver-assistance technologies can significantly reduce the risk of accidents. So, you can focus on enjoying the journey, knowing that your family is safe and secure.
Cutting-Edge Technology for Connected Adventures
Stay connected and entertained throughout your road trip with the Grand Highlander's cutting-edge technology. The intuitive infotainment system keeps you in control, allowing seamless integration with your smartphone. Access your favorite apps, navigate easily, and enjoy your preferred music playlist—all at your fingertips. And let's not forget about the premium sound system that ensures exceptional audio quality for everyone on board. After all, what's a road trip without some great tunes to sing along to?
Performance That Takes You Places
The 2024 Toyota Grand Highlander is not just about comfort and technology—it's also a performer on the road. With three available powertrains, including the powerful Hybrid MAX variant with 362 horsepower, the Grand Highlander offers impressive acceleration and responsive handling. Whether overtaking slow-moving vehicles or cruising on the open highway, this SUV delivers the needed power. Performance tests have shown that the Grand Highlander can go from 0 to 60 mph in just 6.3 seconds, outpacing many competitors.
Adventure-Ready: Versatility for All Terrains
No matter where your family adventures take you, the 2024 Toyota Grand Highlander is up to the challenge. Thanks to its available all-wheel drive and high ground clearance, this SUV can easily navigate various terrains. Planning a mountain getaway or a beachside vacation? No problem. The Grand Highlander's towing capabilities open up a world of possibilities for outdoor fun, allowing you to bring along boats, trailers, or any other recreational equipment. It's time to embrace adventure without limits.
Luxurious Amenities: Comfort and Style Combined
Indulge in a luxurious experience during road trips with the Grand Highlander's upscale amenities. From premium leather upholstery to heated and ventilated seats, this SUV pampers you and your passengers. Everyone can sit back, relax, and enjoy the ride in first-class comfort. Rear-seat entertainment systems and panoramic sunroofs add an extra touch of luxury, keeping your family entertained and immersed in the journey. After all, a road trip is not just about the destination—it's about enjoying every moment.
Fuel Efficiency: Saving Money and the Environment
Long-distance road trips often involve frequent stops at the pump, but the 2024 Toyota Grand Highlander is designed to maximize fuel efficiency. This SUV offers impressive fuel economy for its class, allowing you to travel further with fewer refueling breaks. Not only does this save you money, but it also minimizes the environmental impact of your adventures. The Grand Highlander Hybrid, in particular, boasts an estimated 34 combined MPG, making it one of the most fuel-efficient vehicles in its segment. So, you can explore with peace of mind, knowing you're making a greener choice.
Aesthetically Striking: Design That Turns Heads
The 2024 Toyota Grand Highlander delivers on performance and comfort, making a bold statement with its sleek and stylish design. This SUV demands attention on the road, from its aerodynamic body to its attention-grabbing lines. The sophisticated exterior design is complemented by a refined interior that seamlessly blends aesthetics with functionality. After all, a road trip is an experience, and the Grand Highlander ensures you do it in style.
So, there you have it—the 2024 Toyota Grand Highlander, the ultimate family road tripper.
Its spacious and comfortable interior, advanced safety features, cutting-edge technology, impressive performance, versatility for any terrain, luxurious amenities, fuel efficiency, and captivating design make it the perfect companion for your family adventures.
Buckle up, hit the road, and create memories that will last a lifetime with the 2024 Toyota Grand Highlander!
If you are seeking a bit more luxury, check out the all-new Lexus TX or Lexus GX.