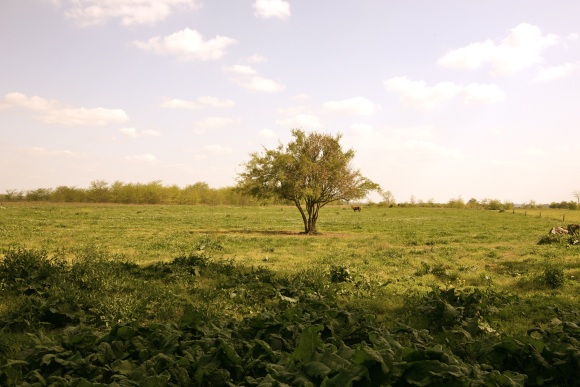 In today's downturned economy, it can seem nearly impossible to find somewhere to live where there are jobs, affordable housing, and banks willing to approve a loan.
If you're not lucky enough to live in one of the most affordable places for homebuying (Dayton representing!), but are lucky enough to have a career that allows you to live just about anywhere, don't lose heart — there are seven places across the country that are literally giving away acreage for everything from residential properties to commercial land.
While each location has their own stipulations and hoops to jump through, these places make it possible to own the land you live or work on, which in this day and age, is something remarkable in and of itself.

So if you're looking for the ultimate DIY project of building your own home or business, check out these seven locations, with links for more information where applicable:
7) Marne, Iowa — 3 residental plots; one commercial
6) New Richland, Minnesota — residential plots
5) Kansas — (yes, the whole state) residential & industrial
4) Beatrice, Nebraska — residential
3) Muskegon, Michigan — industrial
2) Curtis, Nebraska — 9 residential plots (also check through the city for additional plots)
1) Camden, Maine — 1 industrial plot
Would you move so you could get free land to build a home or business upon? Let us know your take in the comments!
Source: CNBC
Photo: Alex Proimos