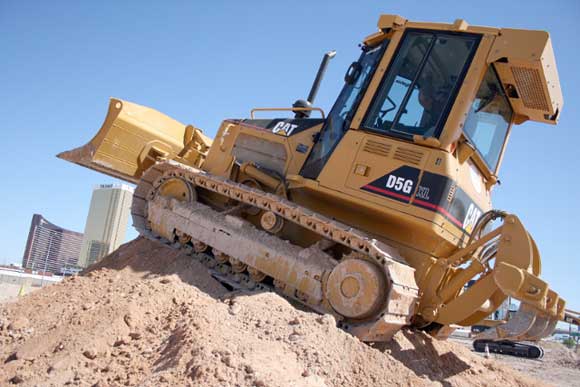 Oh Vegas…We love you. From the Pyramids to Paris you never cease to amaze us so it's fitting that you're pushing the boundaries once again on what a theme park can be by serving as the home of Dig This.
The latest Vegas draw is on the dirty side but not in the typical Vegas way. Dig This is a heavy equipment playground where visitors can operate heavy-duty construction machinery, such as a Caterpillar D5 track-type bulldozer.
This construction theme park is the brainchild of New Zealand-born Ed Mumm, who had such a fun experience while renting an excavator to build his home that he figured why not share the experience with others.

Dig This is located at 3012 S. Rancho Drive, about five miles west of Las Vegas Boulevard. The $1-million theme park sits on 5 acres with a 2,850-sq-ft office, gift shop and training facility.
The 10-employee park has five pieces of machinery, including a pair of Caterpillar D5 track-type bulldozers and three Caterpillar 315CL hydraulic excavators. Dig This sells three-hour packages that consist of a 30-minute safety and operation orientation followed by two hours of maneuvering either a bulldozer or excavator.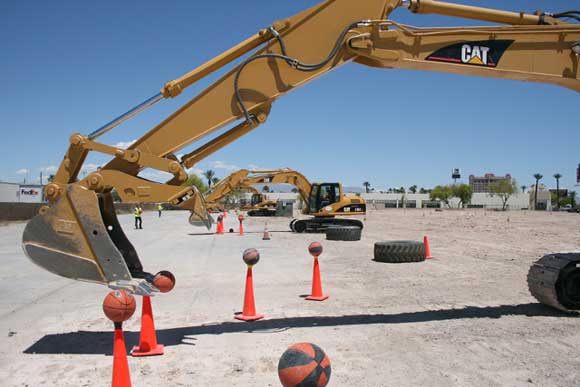 Guests can either dig a trench up to 10 ft deep or build an earthen mound; there are also skill tests like picking and moving 2,000-lb tires or scooping basketballs from atop safety cones. Packages are priced at $400, which reflects equipment maintenance and insurance costs. Patrons 14 and older can play in the dirt.
"Half of our customers are females, including housewives and grandmothers," says company spokeswoman Cathy Wiedemer. "Throttling up a powerful engine and moving mounds of earth is very empowering."
Next time you're in Vegas and are done with the Strip, think about getting dirty at Dig This.