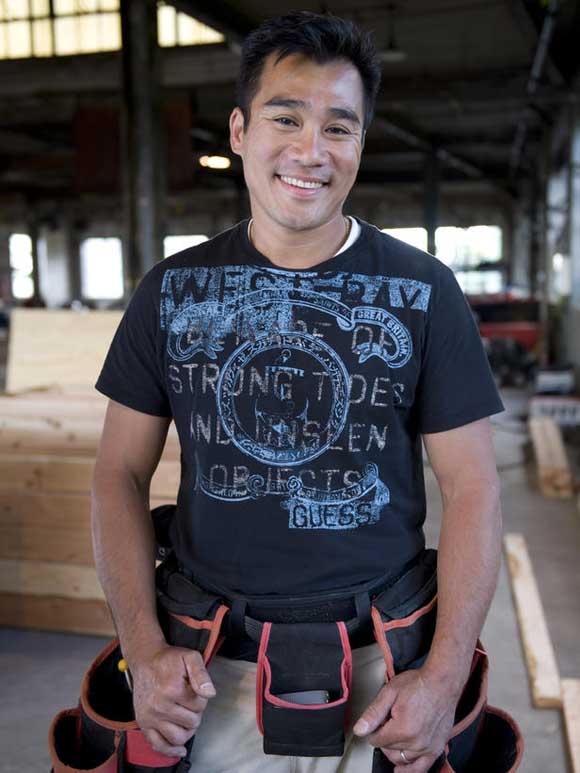 Congratulations to Peter Wong who has won the title of All American Handyman on HGTV. We've been watching this show closely and although we may be critical at times we feel it's going to catch on and each episode improved.
We interviewed Andrew Kowalyshyn who made the top six but it was Peter Wong who came out on top after building the most structurally sound and inviting outdoor deck. His use of piers and attention to detail put him over the top.

Here's a bit more about the winner, Peter Wong, from HGTV.
Peter's talent for fixing things began at a young age. After moving to the United States from Hong Kong at age 5, Peter quickly became handy, earning the nickname "MacGuyver" in high school. Following a brief stint as a mechanic, he found his passion working as an engineer in the semiconductor industry. Peter lives with his wife and two sons in a home he renovated.
Congratulations Peter and the next question is do you have what it takes to be an All American Handyman? HGTV wants to know and has already sent out the casting call for the next group of competitors.