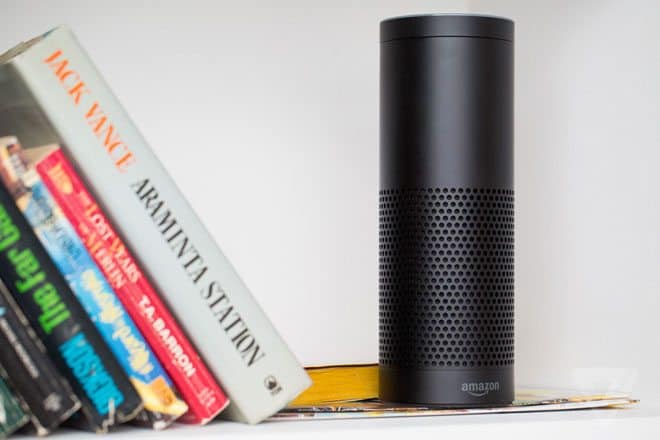 Home automation is trending big time and another tech giant has entered the space. Introducing the Amazon Echo.
The Echo seems like the first smart home device from a big player, where we can envision the future. I recall a clip somewhere of Bill Gates or some other tech billionaire who shares a tour of his home and simply speaks commands and the home listens and complies. For $180 you can get this same type of interaction that used to costs thousands of dollars.
You simply speak to "Alexa", who is the interface to your connected home and she will turn off the lights, set the thermostat, and even help prepare meals.
We are an Apple household and Siri is always around but we really never use her. It seems that 7 out of 10 times the network connection isn't good enough or Siri simply doesn't provide the right results. If Alexa is a step up from Siri then we have a winner.
Here are the quick highlights of the Amazon Echo:
Information, music, audiobooks, news, weather, traffic, sports, and more–instantly

Controlled by your voice for hands-free convenience

Far-field voice recognition hears you from across the room

Connected to the cloud so it's always getting smarter

360º omni-directional audio to fill the room with immersive sound

Compatible with select Wink, Belkin WeMo, and Philips Hue connected devices to control lights and switches with your voice

Plays music from Amazon Music, Prime Music, Pandora, iHeartRadio, TuneIn, and more
If you are an early adopter then you are already sold and initial reviews are in and more positive than not. Amazon's phone famously flamed out but if the Echo gains a foothold it could provide them with an entrée into a soon to be $70B industry.
If you've got an Echo we'd love to hear your thoughts in the comments below.
Photo: The Verge