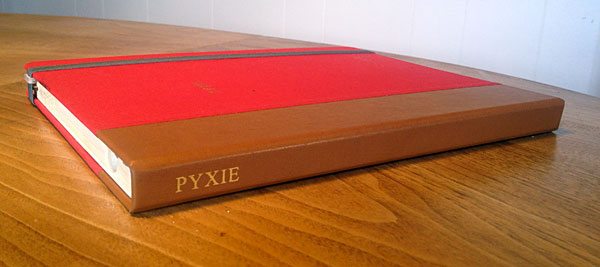 You can find cases for your iPad and iPhone on every corner and you can even 3D print your own, but if you want something truly special then you must check out the DODOcase.
DODOcase are makers of the original book bound iPad case. The San Francisco-based company connects modern technology with traditional, craftsmanship techniques; all products are made at their in house bookbindery and woodshop. This results in an iPad case that looks more book than tech.
We used their online customizer to design our own iPad case to fit our iPad 3. You can select an exterior design in a solid color or go with a chevron, square or two-tone pattern. You can then select the interior fabric and go with a solid, patterned or mapped pattern. We went with a red cover, brown binding and New York map interior. In addition we emblazoned our case with a custom message (PYXIE – our soon to launch startup) and the founder's initials.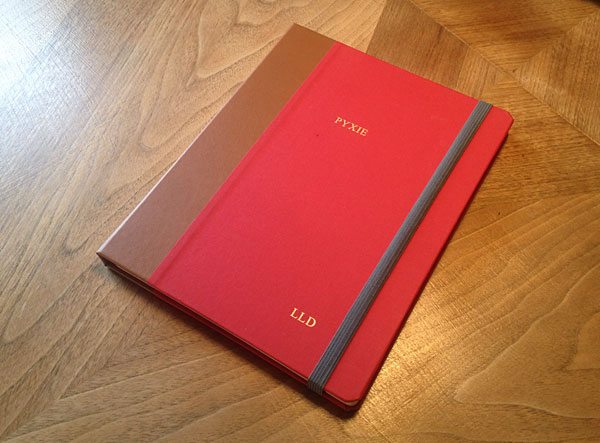 We've had this case for a few weeks now and it never fails to generate attention and conversation from walking tradeshows and during meetings. We feel it elevates our brand and shows we care deeply about how we present ourselves as well as our company.
This week the DODOcase will be available for the iPad Air in addition to the iPad 1-2-3-4. Smart phones are also covered including the iPhone 4 and 5 as well as the NEXUS 7 and Kindle. You can also purchase sleeves and wallets that will fit most tablets, phones and laptops.