Building a DIY workbench is a great project to kickoff setting up your workshop. The advantage to building your own workbench is cost savings, knowing how strong it is, and being able to customize and repair it yourself.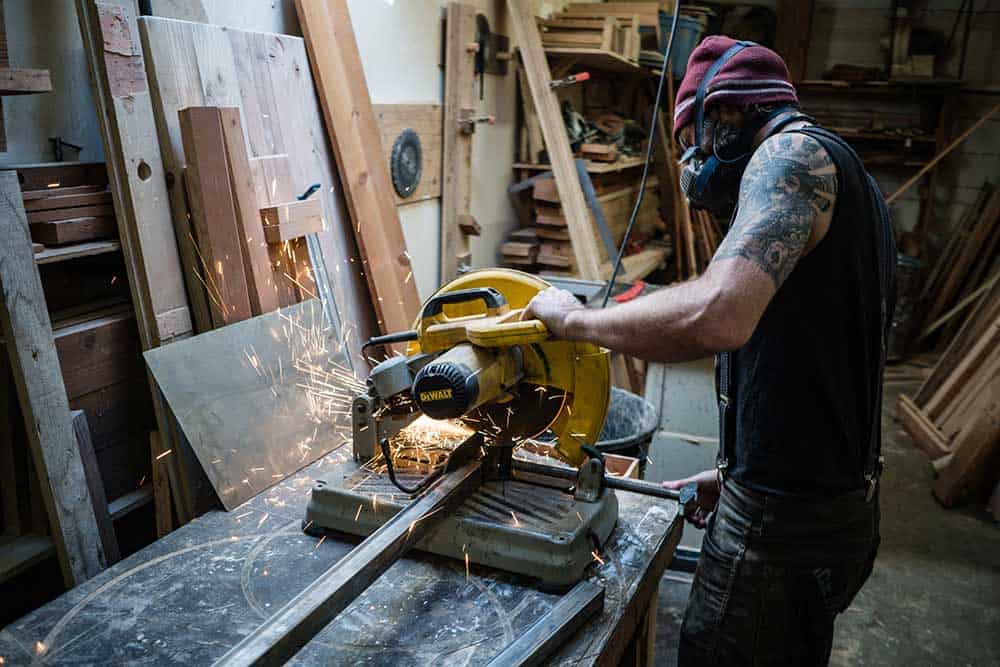 There are a ton of plans online for building your workbench from scratch using readily available lumber from your local home center, but we've discovered a DIY workbench kit that anyone can build for around $50.
DIY Workbench Building Kit
First, buy the DIY workbench building kit on Amazon. This workbench kit has over 1,500 reviews and 4.5 out of 5 stars, so we feel confident recommending it. The kit includes a set of 4 workbench legs and 6 shelf legs, made from heavy gauge structural resin.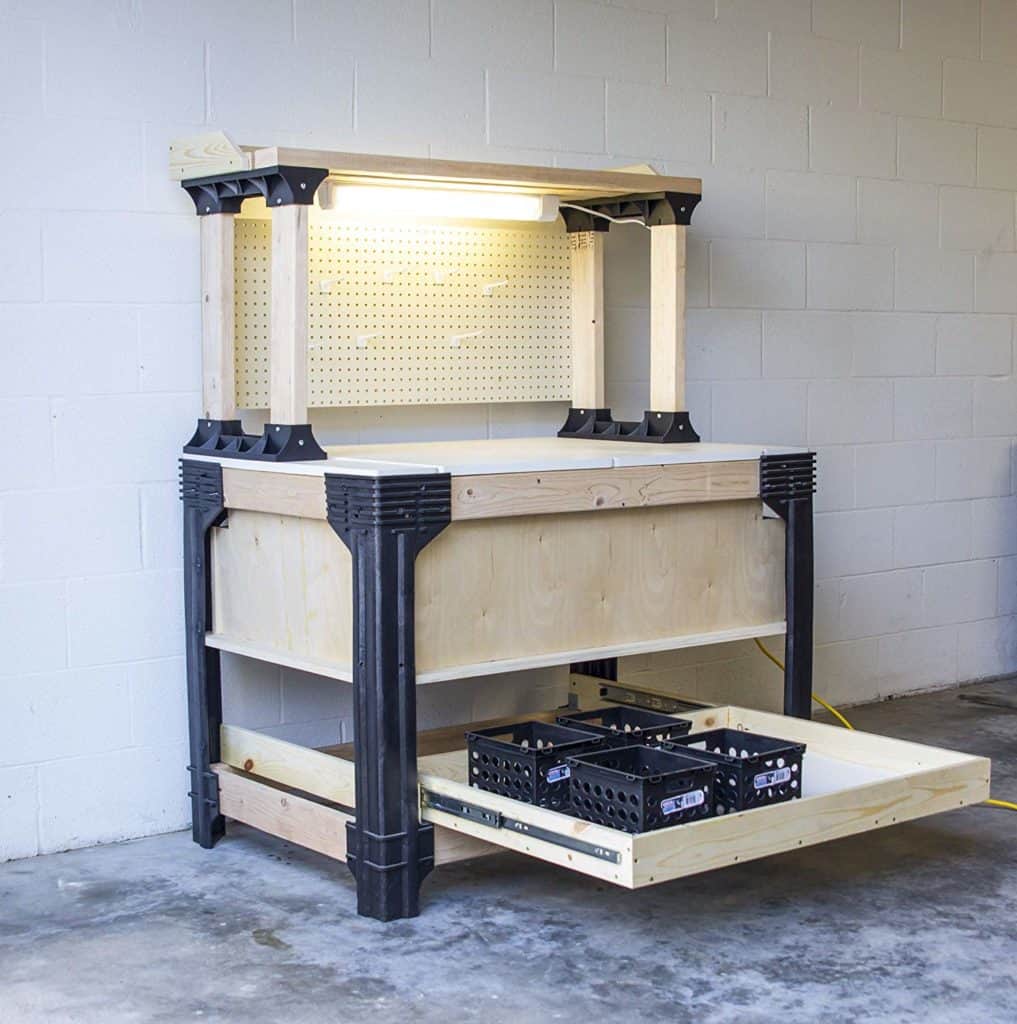 Workbench Assembly
All the hardware to build the workbench is included, you just add the lumber cut at whatever size you want your workbench to be. That means this workbench is fully customizable and can fit virtually any workshop or garage space.
The only tools you need are a cordless drill/driver and a saw. All cuts are at 90 degrees, so no corners or miters to cut. You could skip the saw and have your local Home Depot or Lowe's pre-cut everything for you.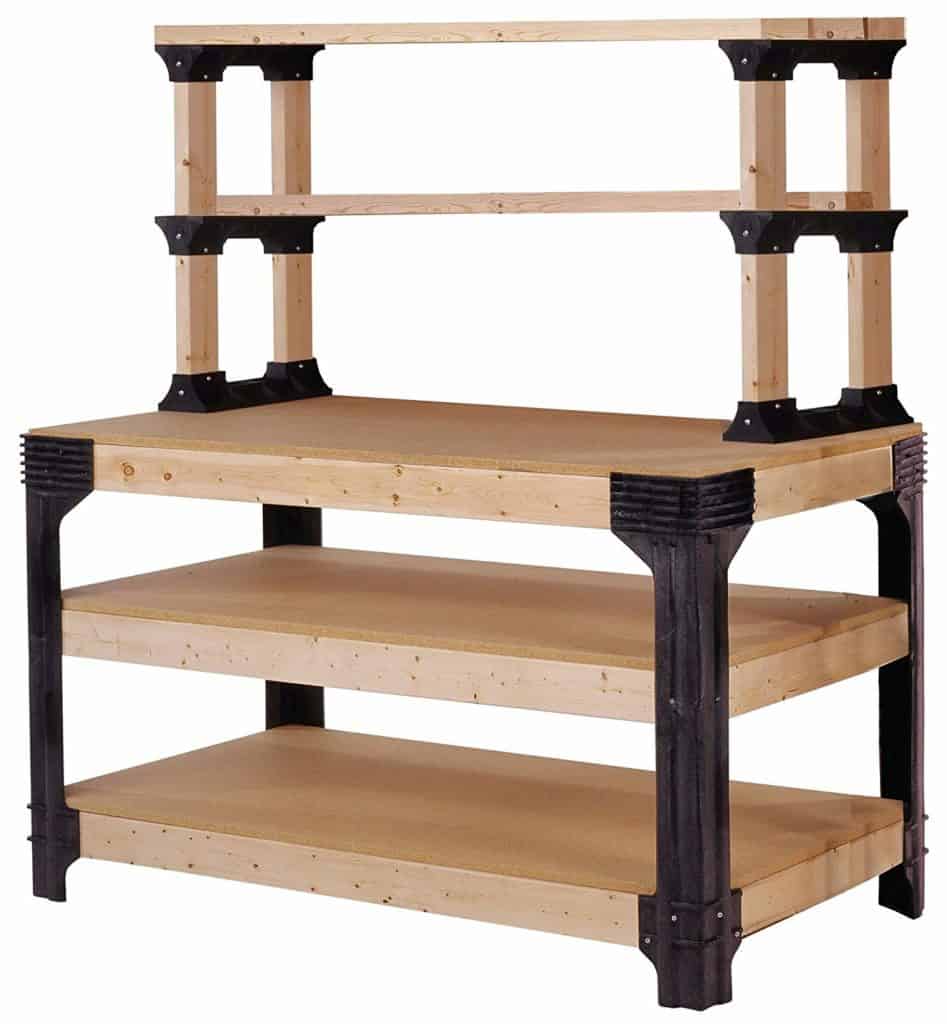 Here's an exploded view of the assembly which shows you how simple it is to build.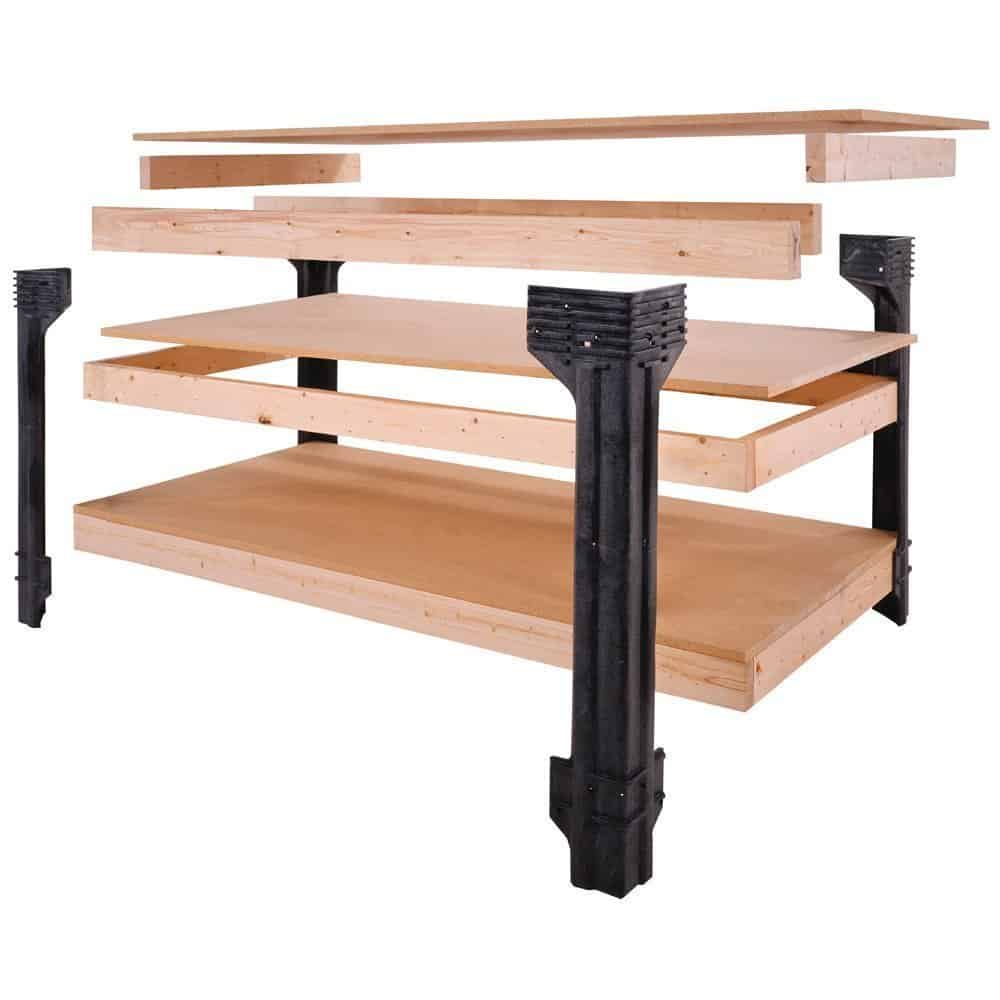 Workbench Shelving
This workbench includes custom shelving that can be set up below the work station for storing larger items like a miter saw or other tools. Smaller shelving is included in the kit which allows you to build shelves that can be used on top of the workbench to help organize other areas of your workshop.
The smaller shelves include two levels and like the workbench can be sized to your liking. If you need to make it wider to accommodate power tool chargers and batteries or more narrow to fit a screw and washer organizers.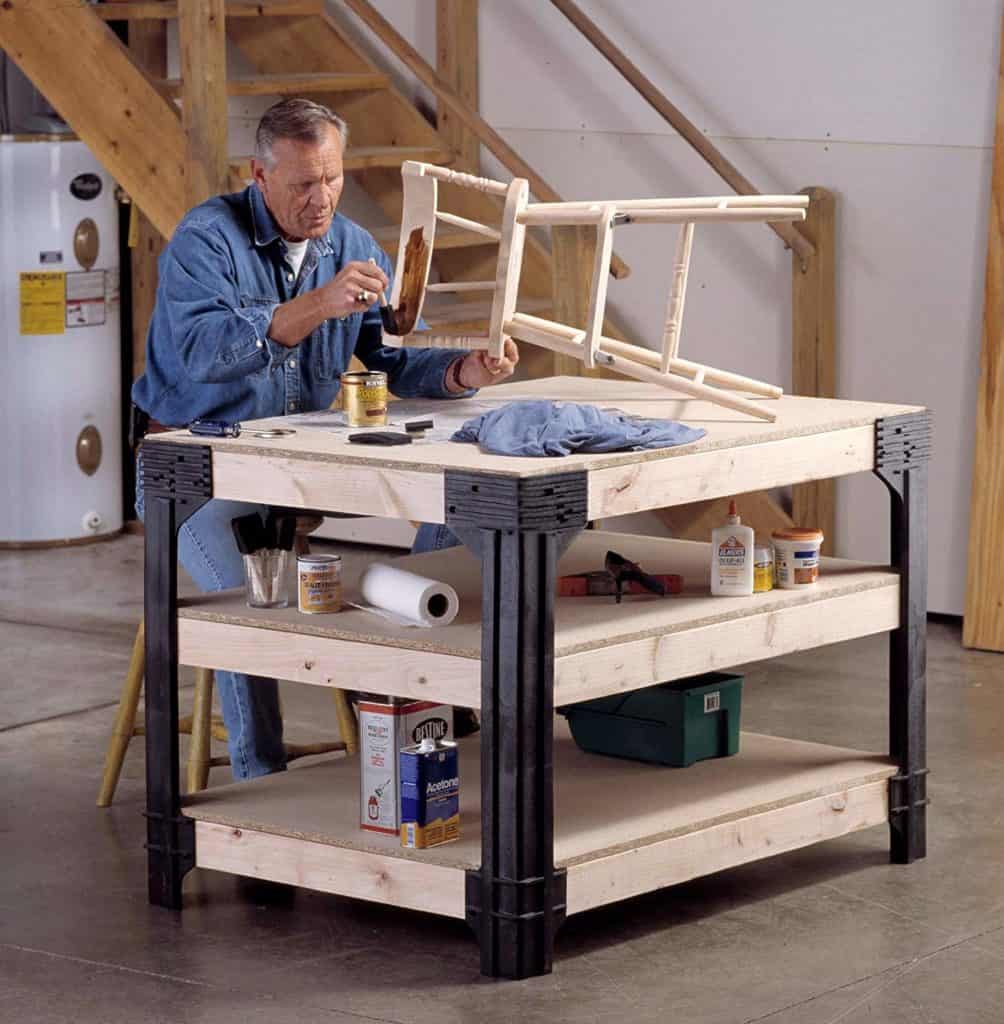 Workbench Accessories
No accessories are included with this workbench, but you attach a vise, woodworking vise, hooks, and cord organizers. A power strip would also make a great addition to this workbench.