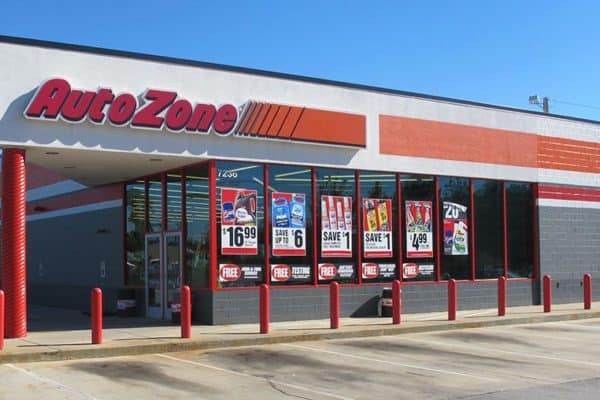 Unless your vehicle is under warranty, we suggest avoiding auto dealers for service. AutoZone offers a variety of free vehicle troubleshooting services that can help extend the life of your car.
Service centers at dealerships can be a hassle and many times the technicians and mechanics will push to simply replace parts and systems, rather than fix them. Basic tests can cost hundreds of dollars, but they don't need to. AutoZone offers Loan-A-Tool, Oil Recycling, Charging System Testing, Battery Charging, ECM Testing, Battery Testing, and Check Engine Light Fix Finder, all for free. Once you've received the results of your test you can decide whether or not you should replace your battery or have your car serviced. AutoZone's troubleshooting tests will arm you with the information you need to get your car running at it's best.
Oil Recycling
We often wrench on our truck at home which includes changing our oil, and the responsible and legal way of disposing it is by bringing it to an auto shop. Every AutoZone takes used oil, just let them know what you've got and they will direct you to the oil recycling drums.
Battery Testing
Check the manufacture date which is usually a sticker located on the battery. Most car batteries will last 4-6 years but that number can be less if you live in harsh hot or cold climates. If you suspect your battery has gone bad and won't hold a charge or is performing poorly, you can pull it out and bring it into AutoZone where they will test it and let you know it's condition. If your battery is dead, they will recycle it for you and you can pick up a new one right there in the store.
Loan-A-Tool
There are some DIY jobs that require a specialty tool that you only need once and then never again, like a pickle fork or spindle puller. Instead of buying these tools that end up taking space in your garage, you can simply rent them for the time needed which is a better price then buying the tool outright.
Fix Engine Light
A fix engine light on an older car means one of the systems is failing and in need of repair, but it's often not clear what the issue is. AutoZone can troubleshoot the problem and provide suggestions on how to repair it. They can also check the Engine Control Module (ECM) which can provide a lot of clues as to the problems our vehicle is dealing with.
We'd all rather spend our cash this summer on road trips instead of trips to the dealer, so think of AutoZone first when doing any auto repair or when your vehicle needs help, and you might save hundreds of dollars.
Gift Card Giveaway
To help you keep your car in top shape we're offering a $100 gift card from AutoZone. To enter, simply tell us in the comments what you would shop for at AutoZone if you won. We'll select a winner on August 15, 2016 at midnight.
This post is brought to you by AutoZone; the opinions are all mine.