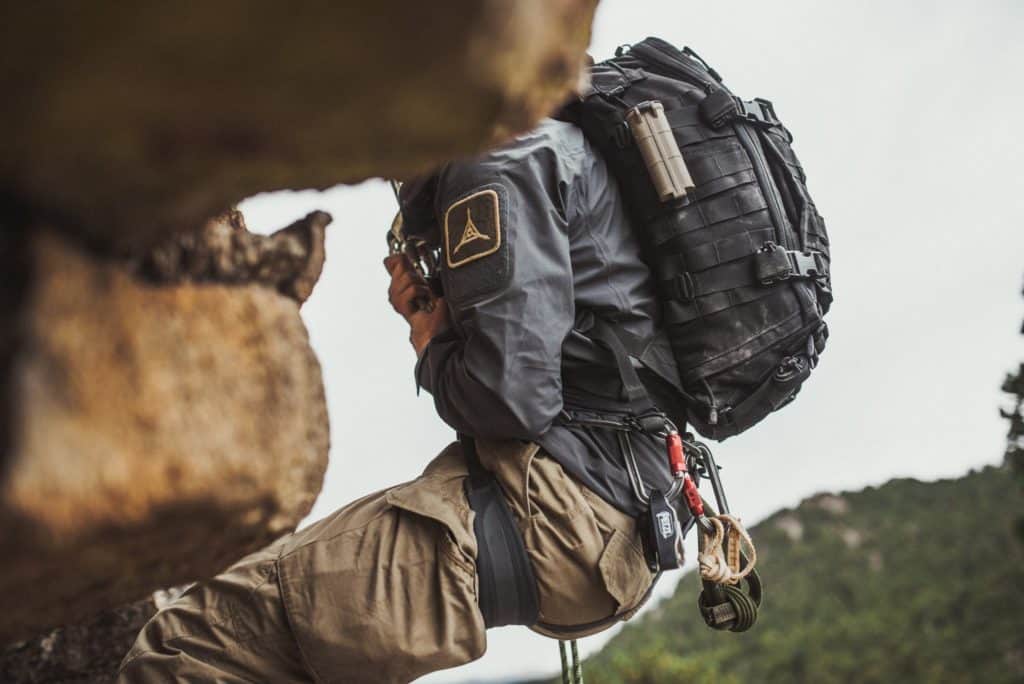 Tactical backpacks are growing in popularity due to their rugged construction and unmatched utility. These military-inspired backpacks have more than just a few extra pockets. Most have strategically placed rows of heavy-duty nylon straps called MOLLE (modular lightweight load carrying equipment), that allow you to add-on various extra packs and accessories to fit your needs.
I've been testing these tactical backpacks for a month now, and they are all very capable of holding up to any urban adventure as well as weeks spent outdoors or on the range.
Here are my favorite tactical backpacks based on function, fit, and style.
Tactical 5.11 AMP 12
The
AMP 12
is the smallest of Tactical 5.11's family of All Mission Packs. It's designed for everyday use, and large enough for 12 hours worth of food and gear. Tactical 5.11 is one of the biggest names in tactical gear, and is well-known for their pants and other tactical apparel. This pack features the 5.11 HEXGRID load bearing system as opposed to traditional MOLLE, and has plenty of places to hang gear both externally and internally.
I loved the sleek and sharp looks of the bag, and it's low-profile design make it an easy to use daily pack that won't get in your way, but has enough volume to carry everything you need.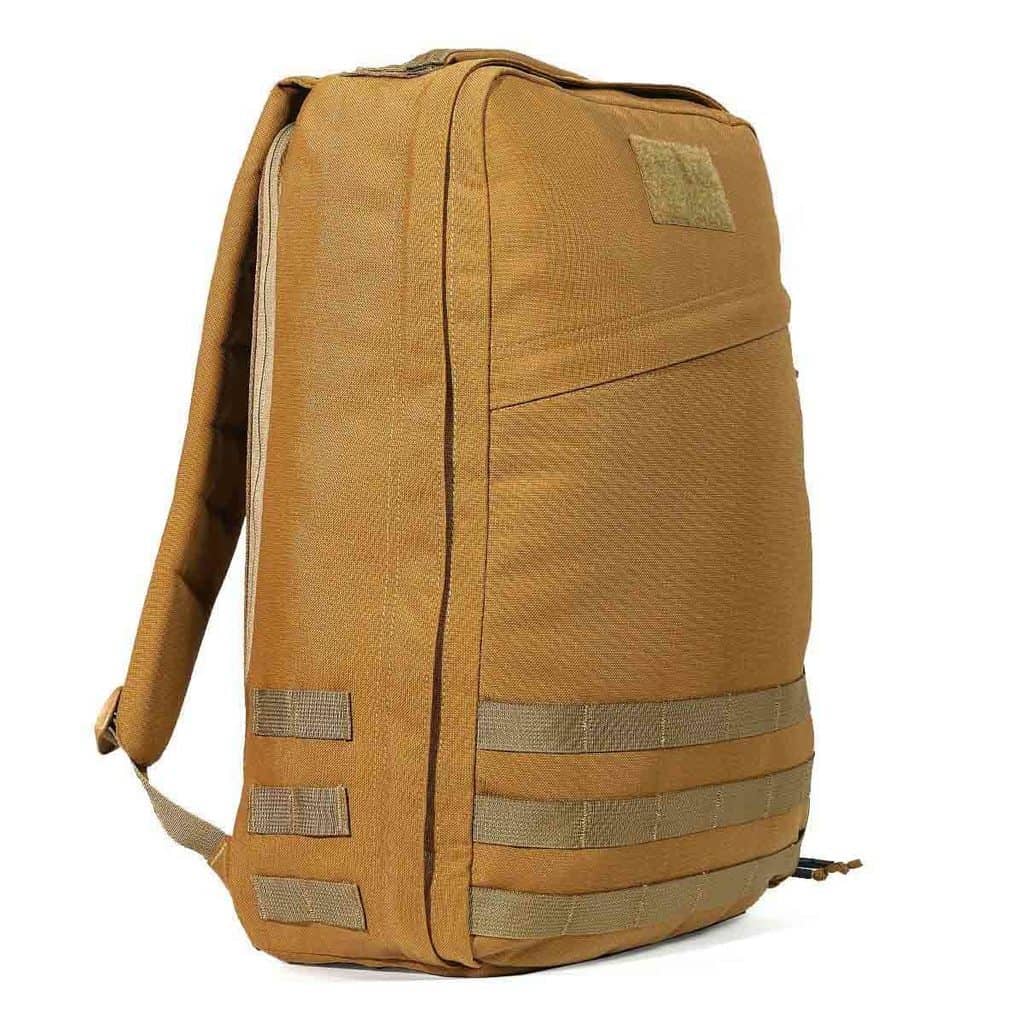 Go Ruck GR1
Go Ruck has built a cult-following around their made in the USA bags, and for good reason. The GR1 is a no-nonsense tactical backpack, that has everything you need minus the things you don't. There are no unnecessary straps or molle, and the bags branding is what I would define as minimalist. 
The stout zipper pulls can be used in wet conditions or with gloves, and the 1000 denier Cordura is the most rugged feeling bag I tested. The shoulder pads are extra sturdy, which some may or may not like, but they surely will never fail. If you are seeking an indestructible tactical backpack, look no further than the GR1.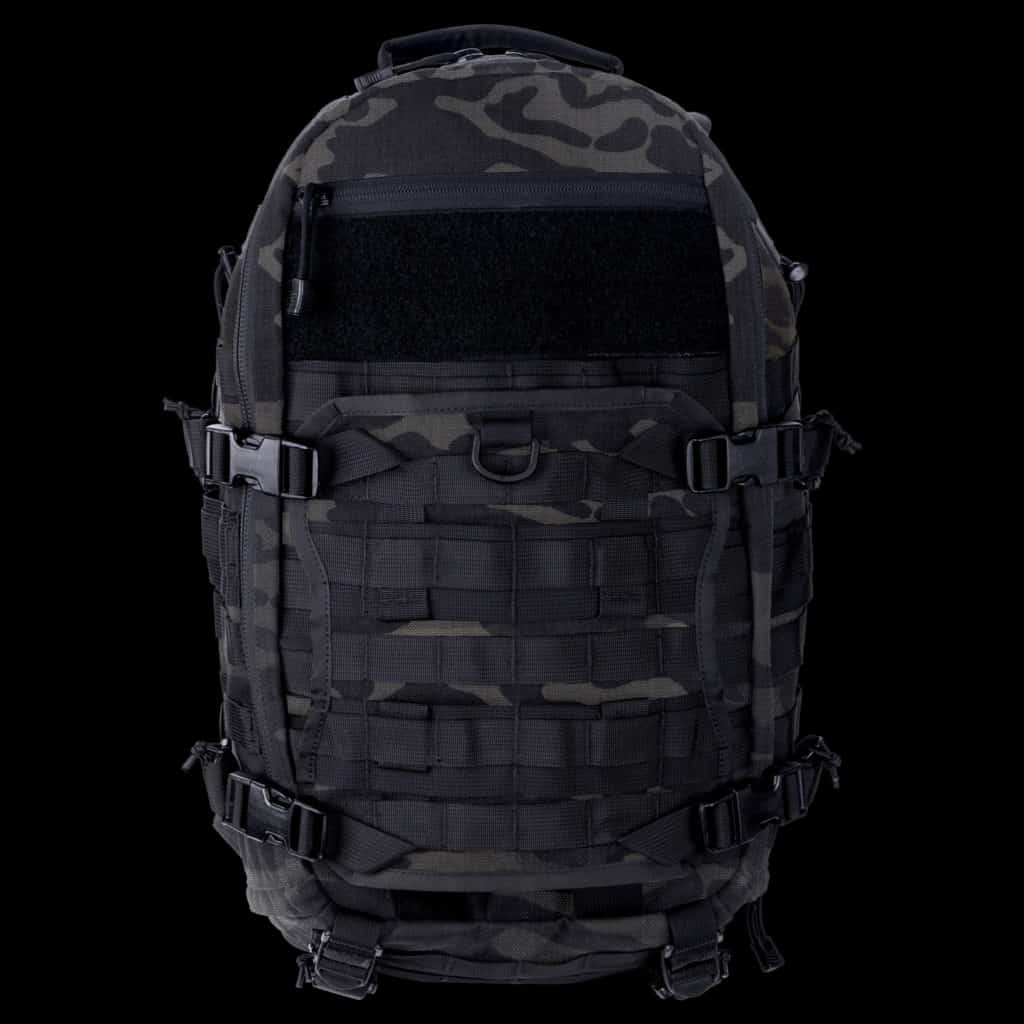 Triple Aught Design – Fast Pack EDC
This bag is down for any adventure. Use the Fast Pack EDC as a gear bag to haul everything you need for trips to the range, or load it up for a week long trip into the backcountry. There are plenty of integrated storage options, and the clamshell opening provides easy access to all of your gear.
Multiple gear packs and pouches can be attached to the PALS webbing, making this fully modular backpack extremely customizable.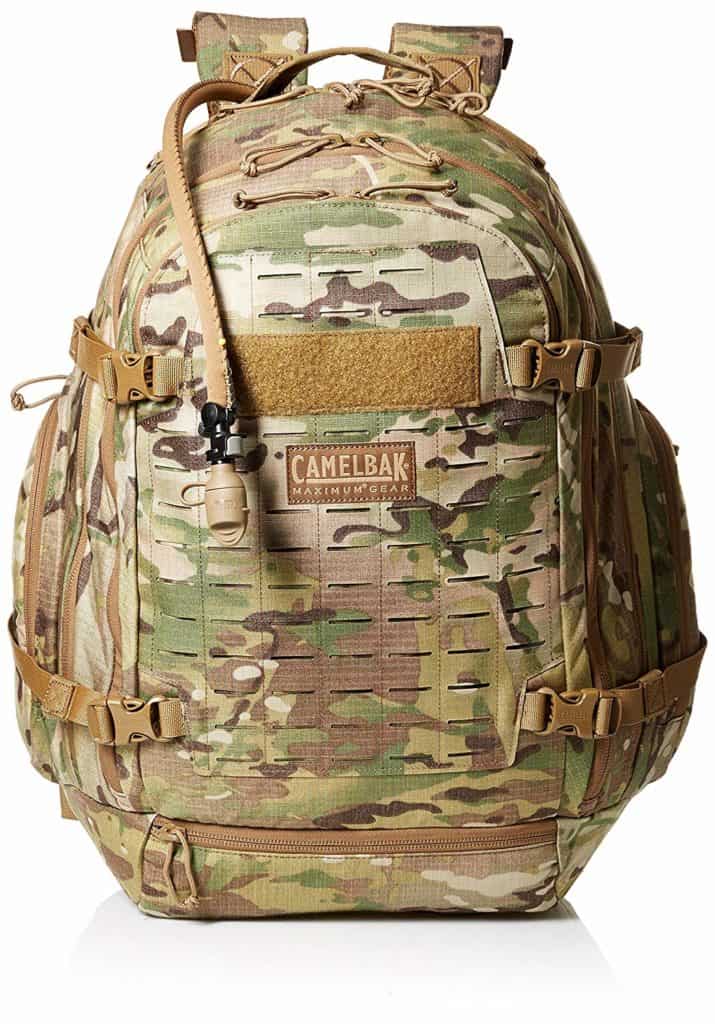 Camelbak Rubicon Mil-Tac Hydration
Camelbak has been making recreational hydration backpacks for years, but they've also been providing law enforcement and the military with plenty of rugged hydration packs.
The Rubicon of course comes with an easy to fill and use hydration pack, but it's also constructed of 500D cordura with external MOLLE and velcro to attach your favorite packs and patches.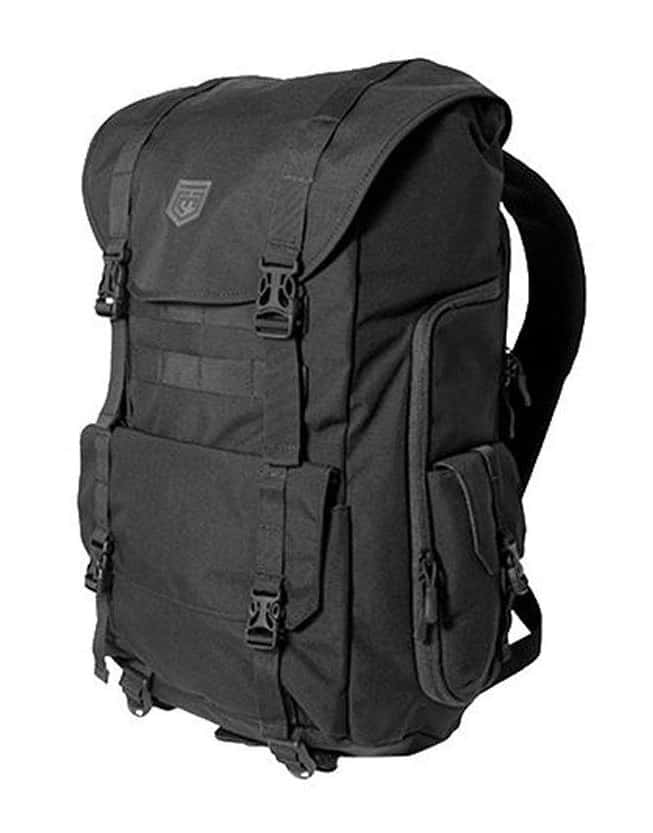 Cannae Pro Gear Sarcina
The Sarcina is the only top open tactical backpack on this list. This black hole style is preferred by some and scorned by others, but there is no better way to protect your gear than with an open top bag.
It also includes a laptop pouch, side soft-lined pocket, and concealed carry compartment. I like the look of the Cannae and the military green is a great throwback color.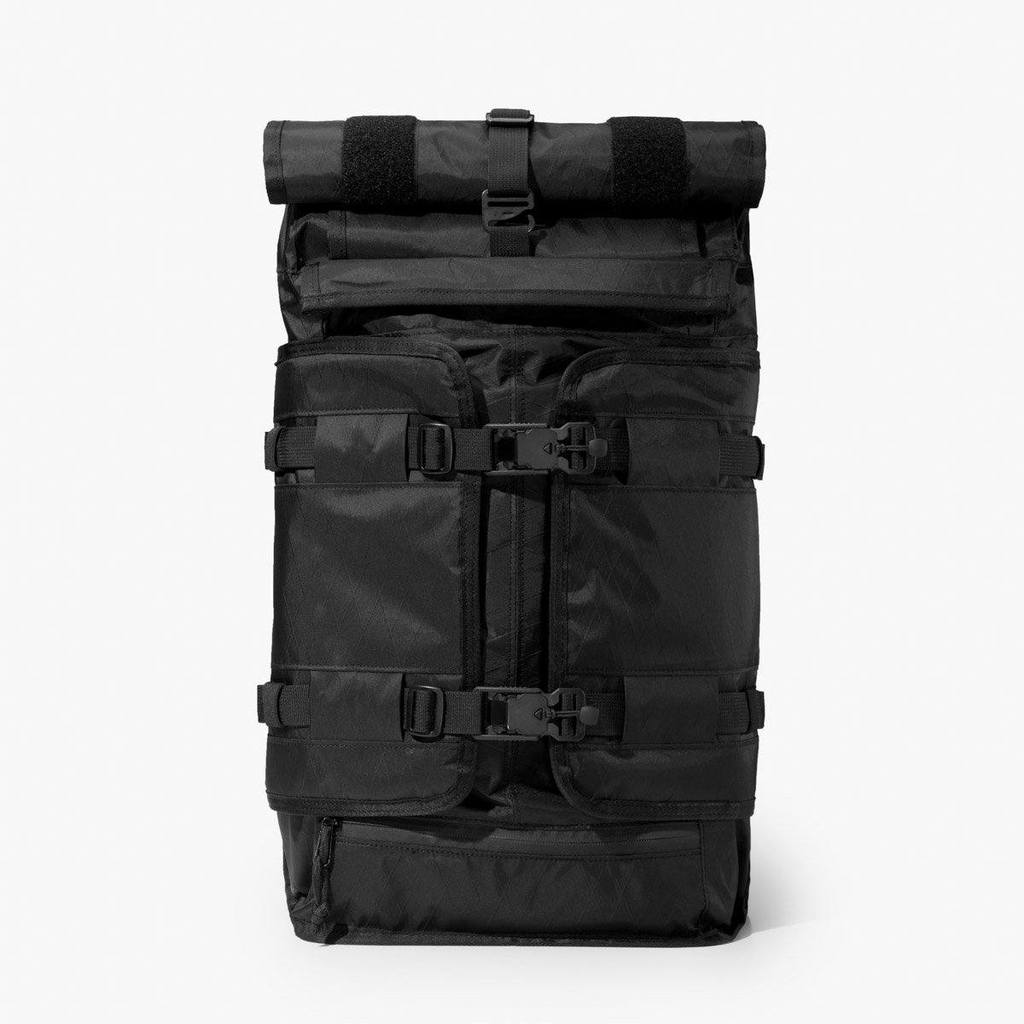 Mission Workshop Rhake VX
The Rhake VX is unlike any tactical bag on this list. You won't find any MOLLE straps, but you will find the best looking bag on this list that is constructed of VX-21 fabric from Dimension Polyant® that is both lightweight, waterproof, and tear resistant.
I'm most impressed by the Fidlock magnetic buckles which allow for one-handed operation with exceptional hold. The Rhake VX is more urban assault tactical than outdoor tactical, but no matter how you use it, you'll end up loving it. It's also made in the USA!