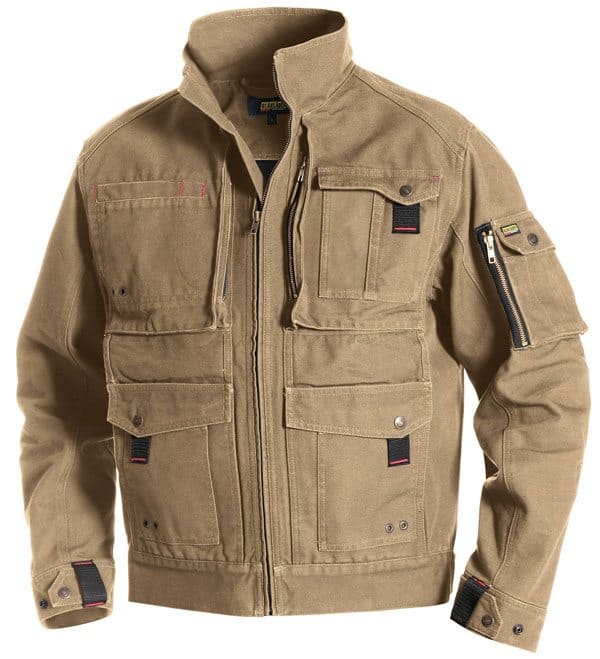 Last year I tested a pair of Blaklader Brawny pants with the external pockets which eliminated the use of a tool belt. They were comfortable and extremely durable and included two removable knee pads that eliminated the need for over the pants pads. Blaklader has been making true work wear since 1959 and recently released their first jacket made exclusively for North American contractors.
The jacket looked too big at first but it was more snug than I realized. I like a roomy jacket but I also don't like to swim in them nor feel like I'm wearing a box around but the Blaklader was able to remain comfortable without being bulky.
The Brawny Canvas Jacket is as durable as the pants and made from 100 percent, 12-ounce cotton which is also breathable and comfortable. It includes a mesh lining and bellow construction in the back and sleeves for more freedom of movement even when layering.
Details like a longer back and adjustable waist also provide more warmth and comfort.
Where this jacket really shines is in functionality. The Brawny Canvas Jacket boasts more pockets than any other jacket in the world. It is fully equipped with eight-front pockets that allow for greater organization on the jobsite and two breast pockets that zip and allow for cell phone and pen storage. The jacket also boasts front and side pockets for extra tool storage, pockets on the sleeves for pen storage, and zipper pockets and two inner pockets for even more storage.
For more info visit Blaklader.com