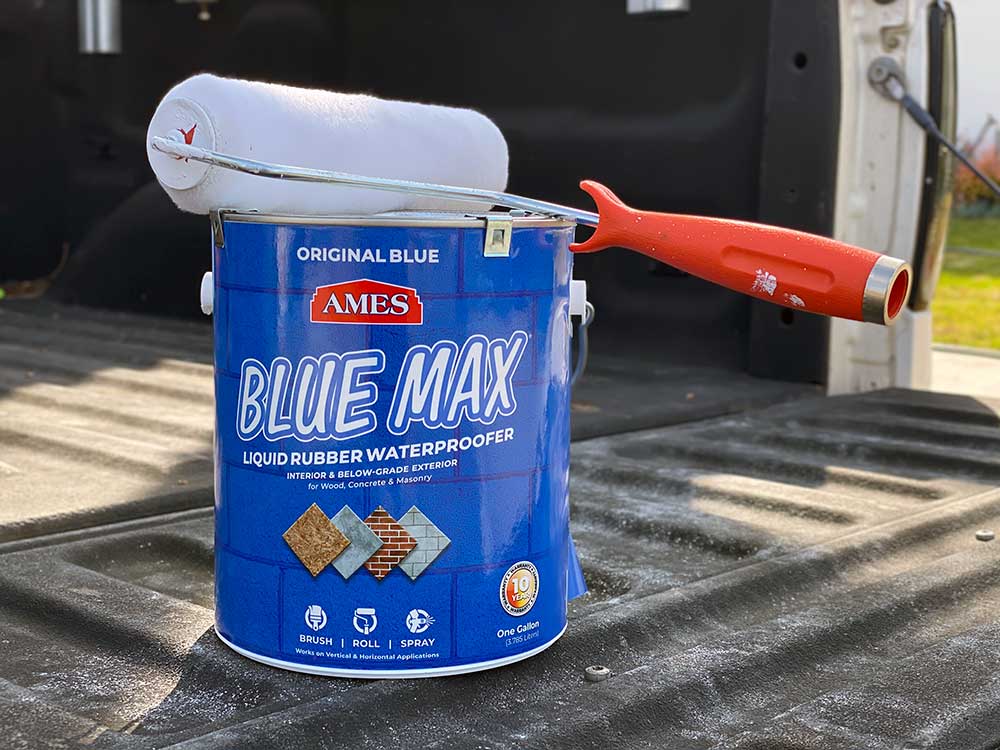 A simple solution for musty damp basements is Ames Blue Max Liquid Rubber Sealant.
Before using this product you should determine if there are any leaks in or around your home that may be causing your basement to become damp. You need to fix any leaking pipes or running hoses before waterproofing your basement.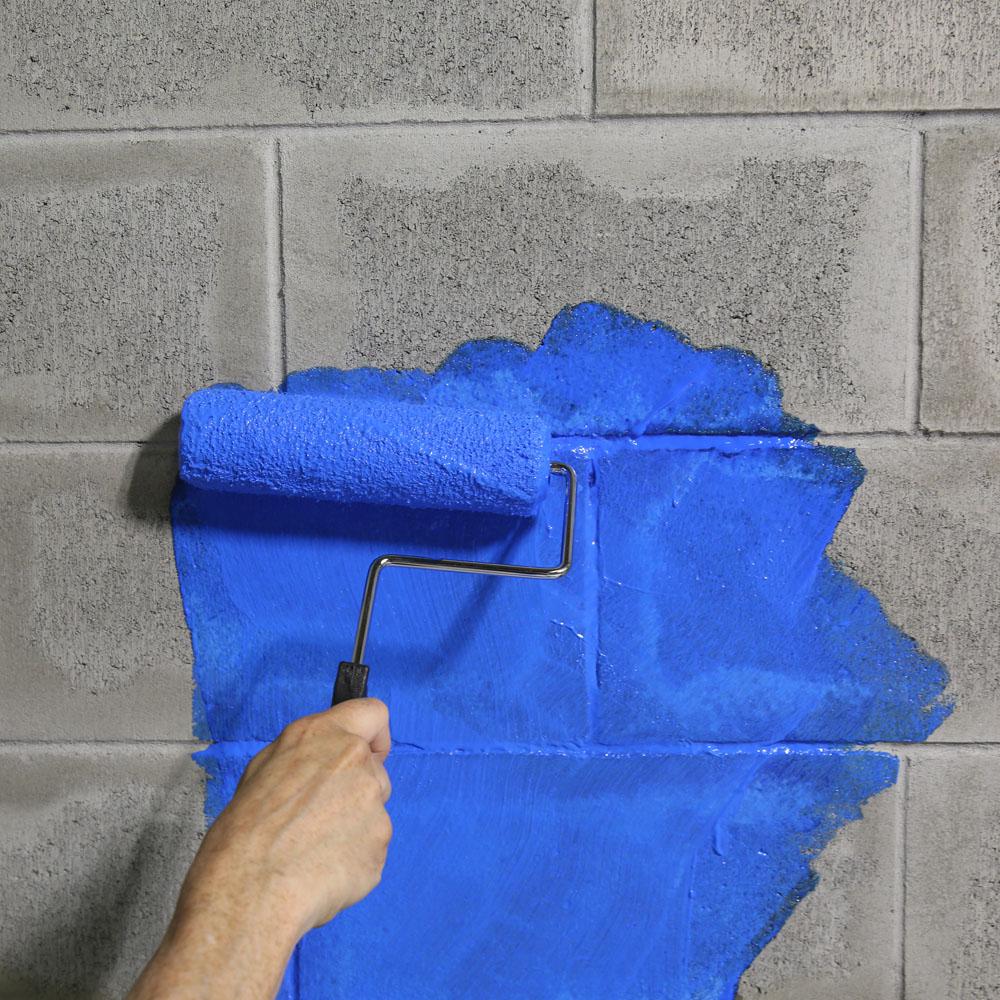 Once you've made your basement as dry as you can but you are still having issues with a damp basement, then it's time to bring out the big guns. Ames Blue Max is a special blend of adhesive, high-strength liquid rubber that is specially designed to work as a below-grade basement waterproof coating.
Best applied with a roller, it flows into cracks and crevices as a liquid and sets up as a durable rubber to seal leaks wherever they occur. It is a thick, blue liquid rubber that can stretch up to 1200% to resist cracking and peeling in wet situations and can remain flexible in extreme cold and heat.
Blue Max is impervious to water and has incredibly strong adhesion. It creates an air-barrier membrane that inhibits the growth of mold, mildew and fungus by depriving it of oxygen.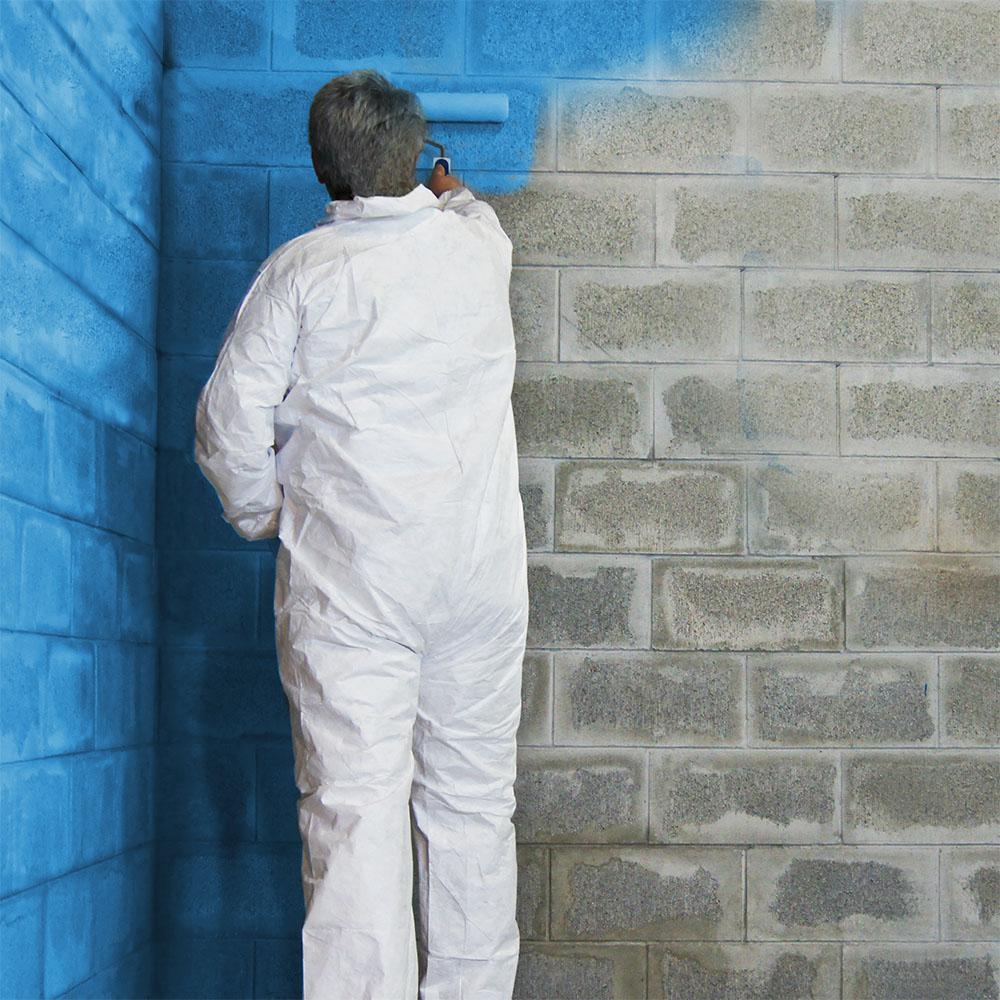 Where to Use
The most obvious application for Blue Max is on basements, but it's also useful for sealing cellars, foundations, and below-grade walls. It can also be used as a coating for ICF (insulated concrete forms), as well as metal, wood, concrete, and many other applications.
To be clear, it is not recommended for pools, ponds or fountains. 
Coverage
Standard product coverage on a smooth surface is 100 sq. ft. per gallon per coat (est. 10 mil). More than one coat is recommended.
More coats equal longer life. Rough surfaces will require additional product and drying time.
Maximum waterproofing in extreme wet conditions – 7X more elastic
Withstands up to 80 PSI water pressure – 5X more powerful
Do-it-yourself, easy application, 1 Gal. per 100 sq. ft. coverage
Translucent blue paintable finish
Up to 1200% elastic
Low odor/VOC
Brush, roll or spray
Coverage: 1 gal. per 100 sq. ft. per coat
Helps stop mold and mildew on underlayment, wood, foundations, concrete, waterwood
ECO-friendly
Adhesion – 198.8 psi
Self Sealing – ASTM D1970 Section 7.9
ICF Approved