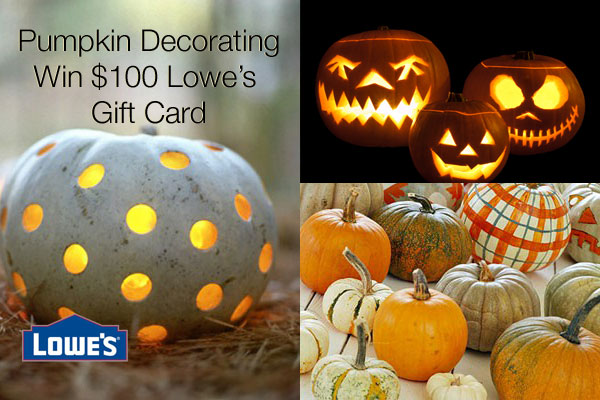 Built by Kids is running a pumpkin decorating contest and the top prize is a $100 gift card to Lowe's and a $25 gift card to the runner-up.
All you have to do is post your decorated pumpkin to the Built by Kids Facebook page and the finalists will be selected on Saturday, October 29th and the winner voted on by you on Halloween.
Visit Built by Kids for more details.