As temperatures heat up, now is the perfect time to think about your yard's irrigation. If you don't already have a sprinkler system, you may want to consider one, especially if you plan on traveling. By having an automatic watering source, you can help preserve the life of your plants and landscaping while you're away.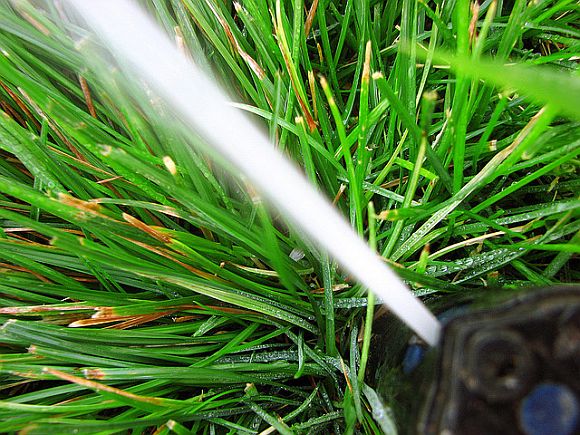 But just how DIY-friendly is irrigation? If you want a complete, in-ground sprinkler system, it's best to call in the professionals. You may shell out a little more money, but it's a worthwhile investment to know that the system is properly installed and meets your specifications.
Once you have that sprinkler system installed, however, you can boost its power by creating your own drip irrigation system, which involves installing tubing around your plants, attaching that tubing to a connecter and emitter and then attaching the tubing to your sprinkler system's main line. Drip irrigation is praised as being a much more effective and efficient watering system that drastically eliminates wasted water, and is especially ideal if you live in an area prone to droughts.

You don't necessarily have to have a sprinkler system installed to set up a drip irrigation system, but you do need to have available water sources that will feed into the tubing. For a complete run-down on drip irrigation, check out this tutorial from DripIrrigation.com.
Do you have an at-home sprinkler system? Or drip irrigation? We'd love to hear any additional tips you might have!
Photo: Flickr.com/pleeker