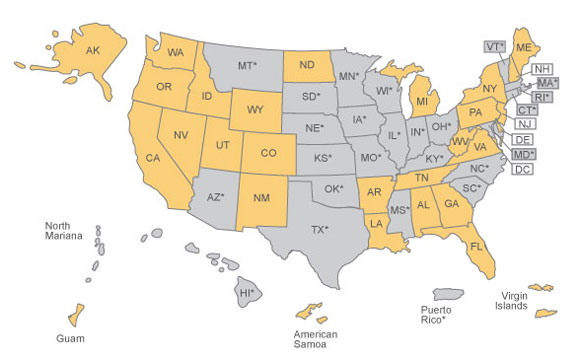 The Cash for Appliances program that launched this year is still available in many states. It's been up to individual states to dole out this stimulus money and some funds have already run dry but for many of you there is still an opportunity to cash in.
The rebates have ranged from $50-$250 and you can check this map to see if the Cash for Appliances rebates are still available in your state.
According to most states anyone is eligible but there are some states that are limiting funds to low-income homeowners, so read the fine print before getting to excited.

Qualifying appliances include: boilers, central air conditioners, clothes washers, dishwashers, freezers, furnaces (oil and gas), heat pumps (air source and geothermal), refrigerators, room air conditioners and water heaters.
To apply, you'll need to print forms off the website and mail them in with qualifying proof of purchase. Keep the original receipt for the new appliance, this may be requested. You should live in the state where you purchased the appliance and in some cases online purchases aren't eligible. Again read the fine print on your particular state requirements.
If you do get approved it can take 4-6 weeks to receive a check so don't expect instant cash.
More Rebates
In addition to the Cash for Appliances program you could also be eligible for the Federal Energy Efficiency Tax Credit that is good through this year which gives you a 30% credit up to $1,500 for the purchase of certain appliances.