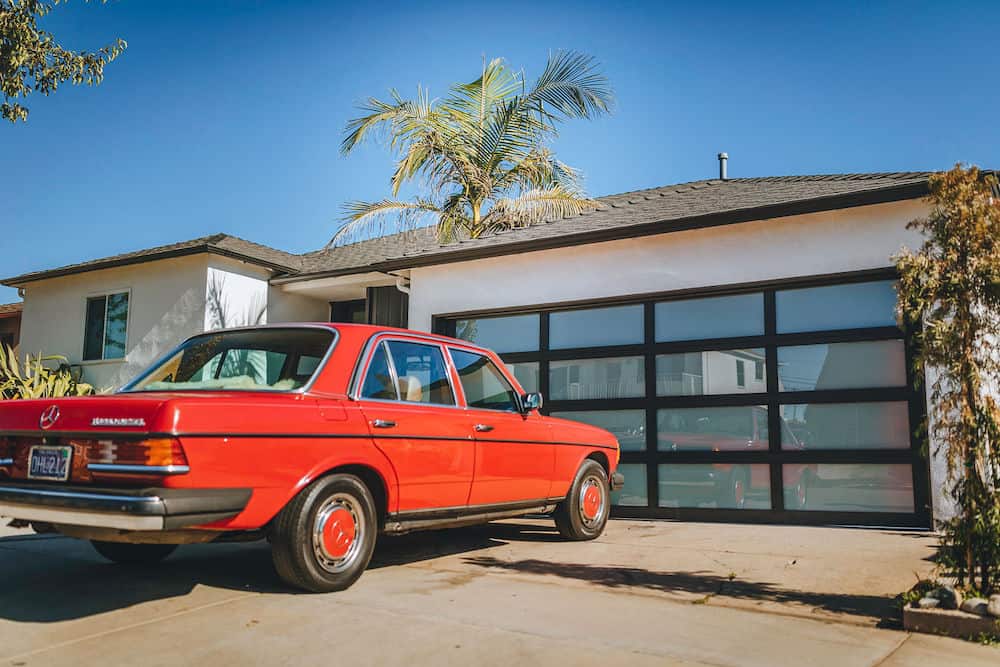 We love our new home, but we knew one of the first major upgrades was to replace the worn-out steel garage door, with a new modern Clopay Avante glass and aluminum garage door.
According to Remodelings 2019 Cost vs. Value Report, replacing a garage door nets the highest cost recouped percentage of any remodeling project at 97.5%. So as a homeowner it's a no-brainer to consider replacing your garage door if it needs it.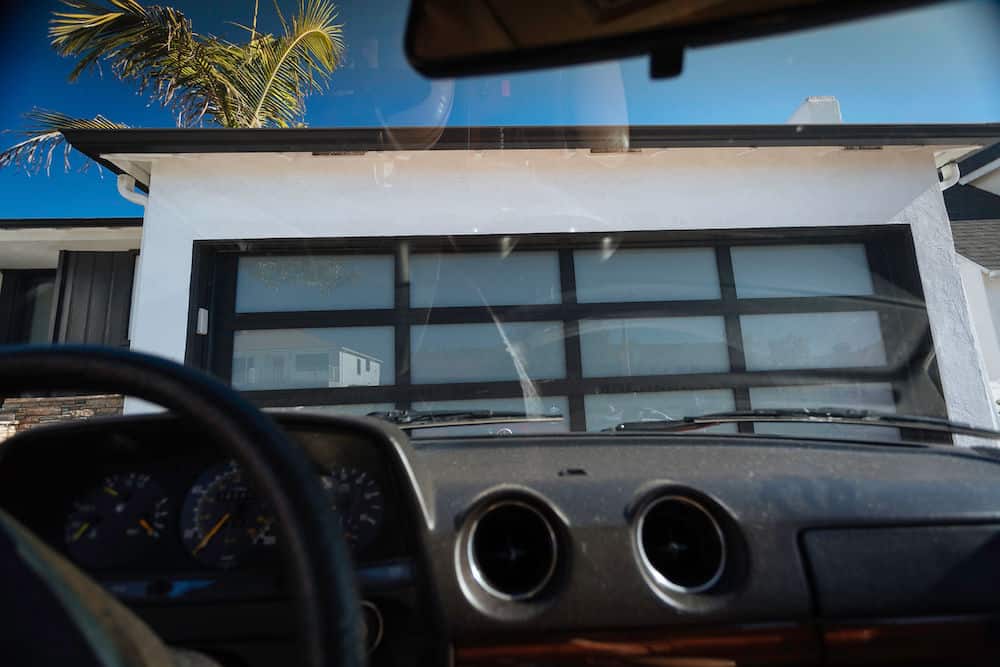 Our 1940's home is built in the traditional style, but our goal is to modernize it as much as possible, without destroying its original character.
We are longtime fans of Clopay garage doors. We had the pleasure of visiting their factory in Troy, Ohio, and left in awe of the American craftsmanship and pride in the products they produce. It's rare to find American made products for homes these days, so we're grateful to support them.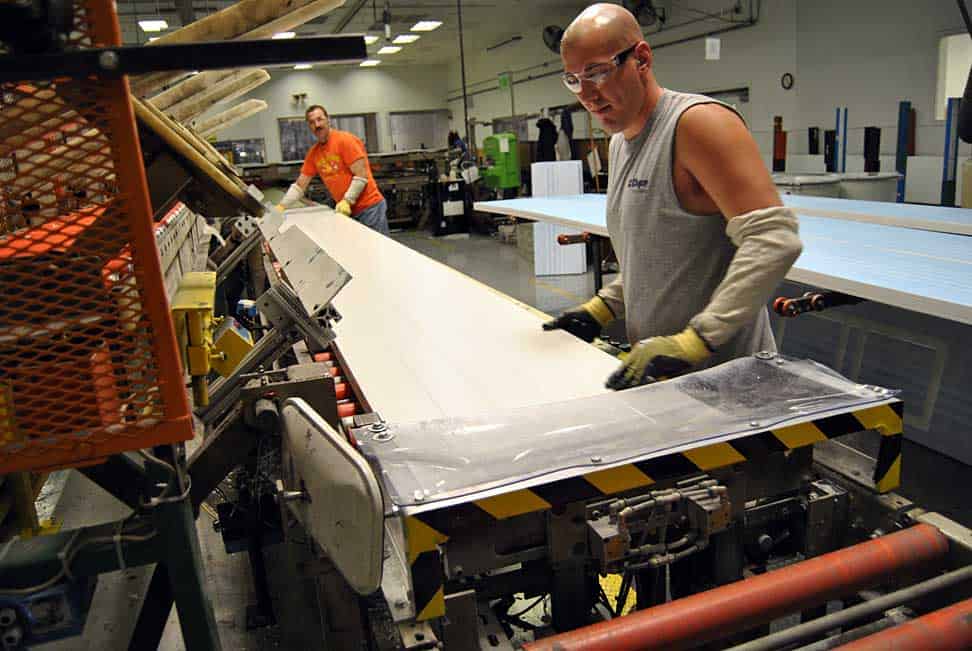 The Clopay Avante door allows us to instantly transform the curb appeal of our home with a chic and modern look. Here's a before photo with our painted steel door.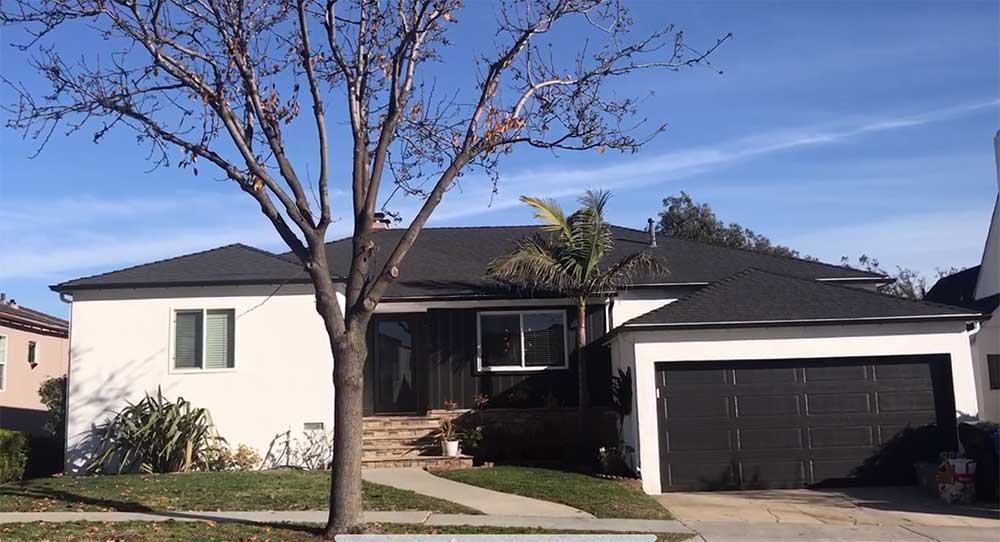 We were originally drawn to the modern faux-wood look of the Clopay Canyon Ridge Modern line, but the wood design just didn't fit with the overall aesthetic we were trying to achieve with our home. The insulation properties of the Canyon Ridge doors are great, but we didn't need that living in southern California.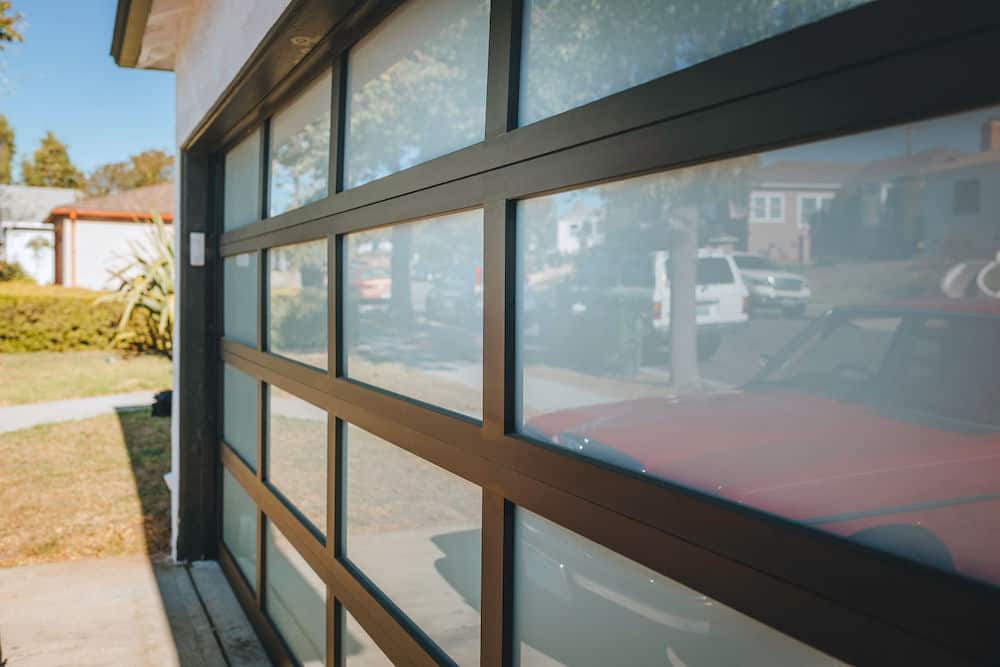 The Clopay Avante door checked all the boxes for us. We've noticed glass and aluminum doors on a few of the traditional homes in our area and we really liked how they added a contemporary touch to these traditional homes.
Durability
We mistakenly thought that a glass and aluminum door would be less durable than a steel or composite wood door, but we've found the Avante to be extremely robust.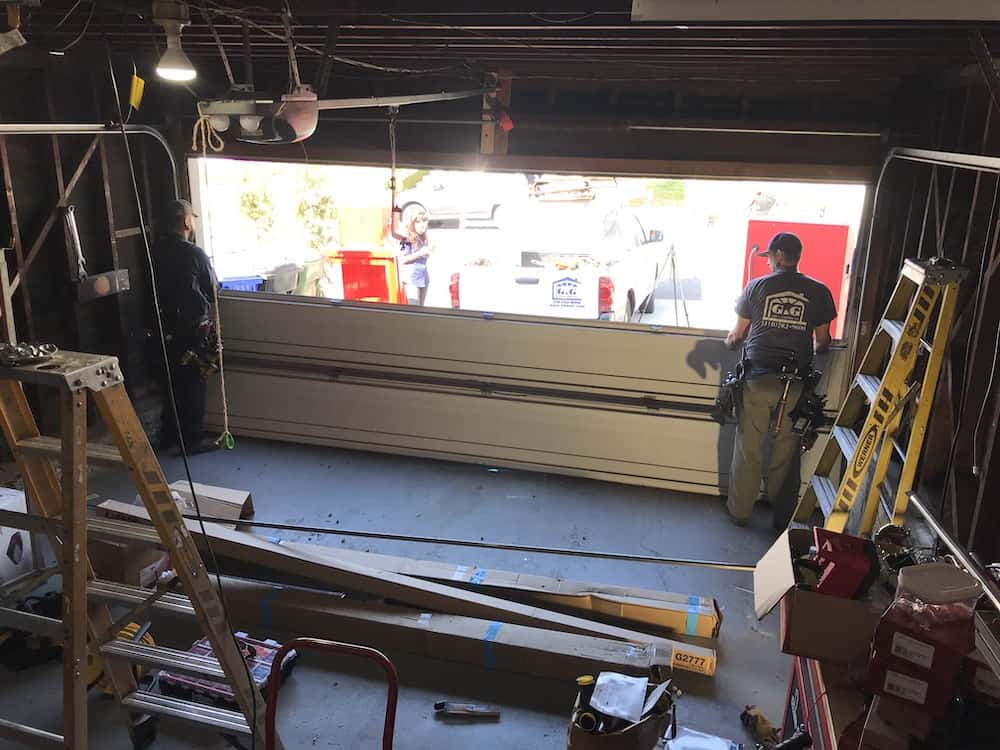 The low-maintenance 2 ⅛" commercial grade aluminum frame is thick and sturdy. During the installation, we could see how strong each individual panel was and the heavy-duty hardware that was used to assemble everything.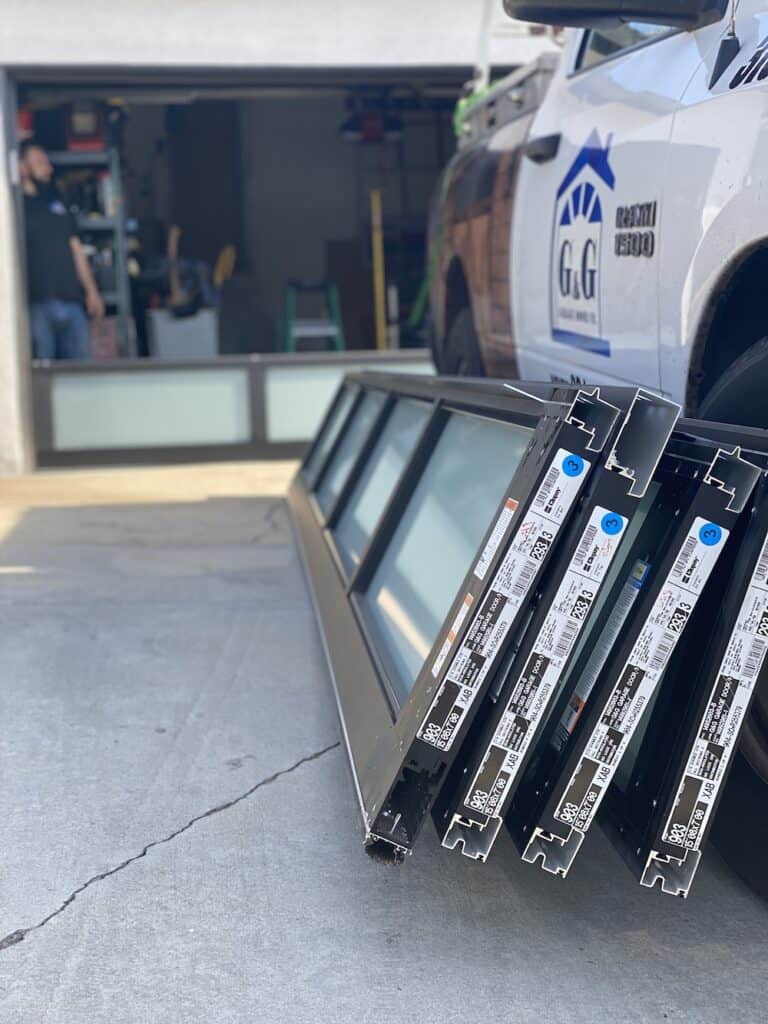 The tempered full-view glass is solid and we have no worries about it ever cracking or breaking.
Since we've had the door installed, it's put up with a bit of abuse from our kids throwing balls against it and the occasional bike bumping into it, all with no issues.
Design Options
Privacy is not a concern with the white laminate glass we chose. Day or night, nobody can see into our garage, but we gain the added benefit of a fully illuminated garage during the day.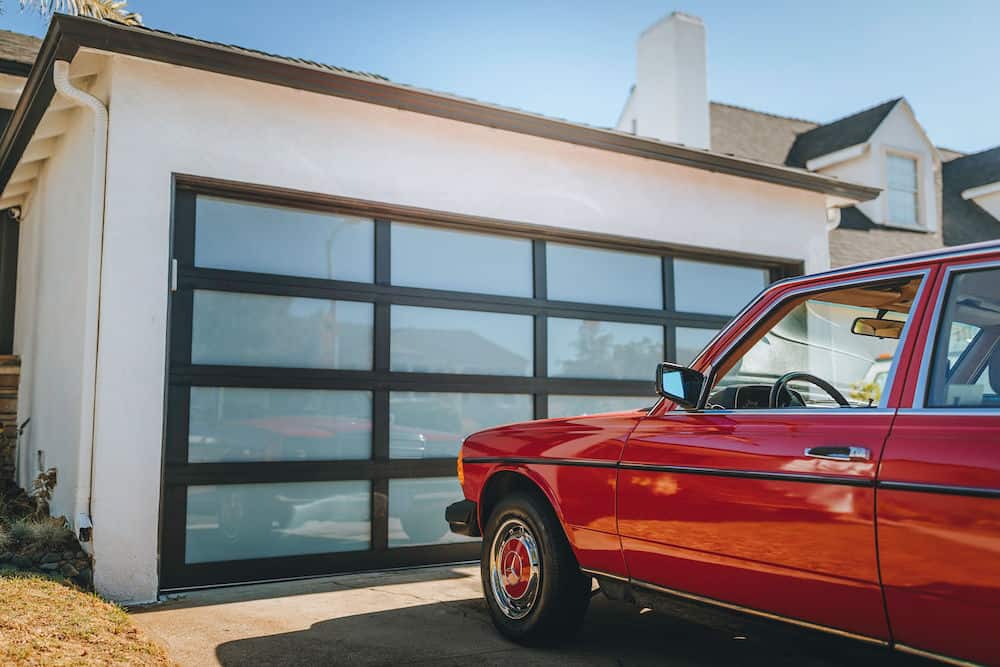 It's a dramatic change to open our interior door to the garage and see it filled with light. It's much more pleasant working in the garage with the door closed now, instead of having to rely on an overhead light.
Clopay does offer the Avante in a number of different colors and designs to fit your personal preference.
Functionality
Our previous garage door was a standard steel door that did its job, but it was loud when opening and closing and the tracks were flimsy and needed constant maintenance.
When G & G Garage Doors installed our new Clopay door they installed all-new tracks as well as a new Liftmaster opener (which is fantastic).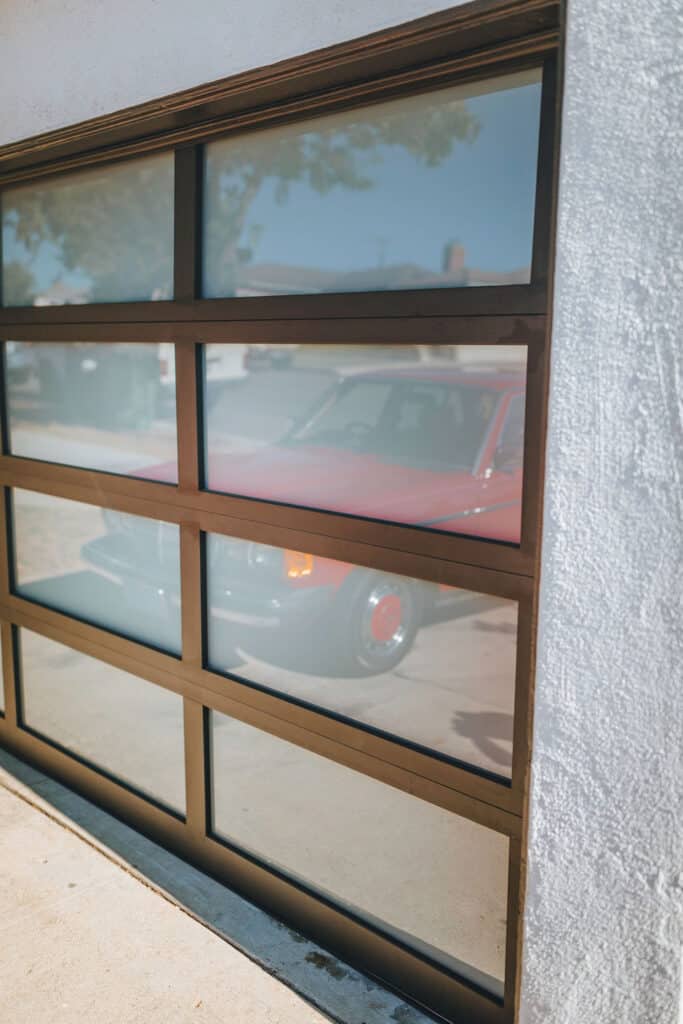 The new tracks are solid and black, so they blend in nicely with the dark wood interior of our garage.
We spray the joints and moving parts with a silicone lubricant every other month to maintain the smooth action and that also keeps any squeaks or squeals at bay.
Liftmaster WLED Garage Door Opener
With an upgraded door, we figured we needed to upgrade our opener. The Liftmaster WLED opener had all the features we wanted and they work especially well with Clopay doors.
Our son sometimes forgets to close the door, so we have the Liftmaster set to automatically close in 5 minutes. If it detects something in the way it won't close for safety.
We can check the status of the door at any time with the MYQ app and open and close it remotely, which offers great peace of mind.
The Liftmaster belt drive system is nearly silent compared to our old chain driven Genie opener.
It also has a battery backup which we have used when our power went out.
Upgrade Your Door Today
The front view of our home is almost 40% garage door, so this upgrade makes a dramatic difference to our curb appeal and we know it will pay dividends now and when we sell.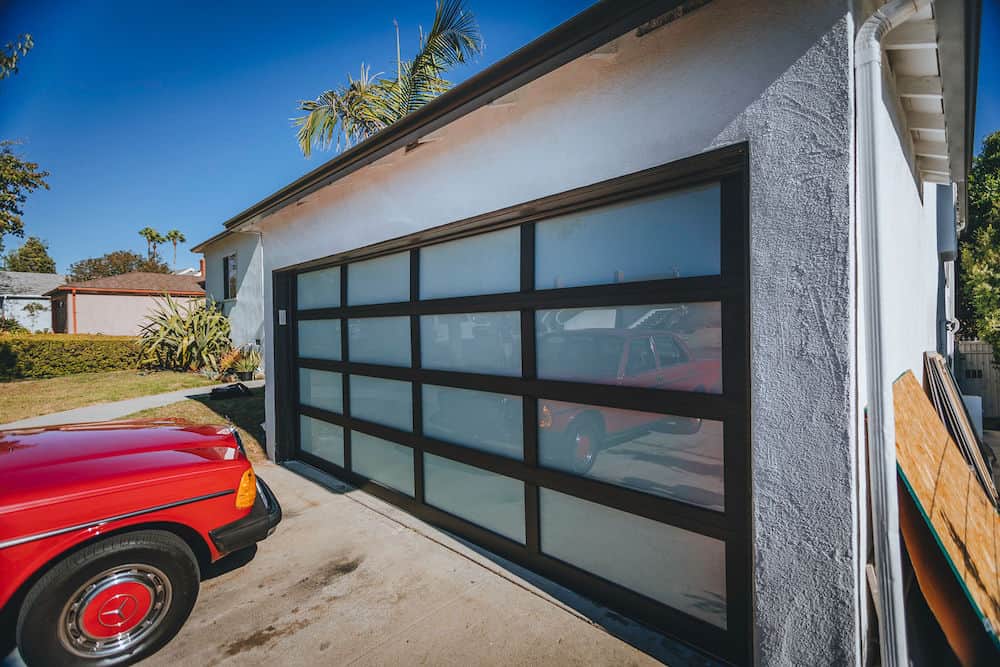 We will always face challenges with modernizing the look of our home, but the Clopay Avante door provided an instant facelift that no other home improvement project could.
If the Avante doesn't fit your look, check out all of the other garage door designs from Clopay. They've got a door and material to fit every house style and preference.
Photos: Steve Makowski