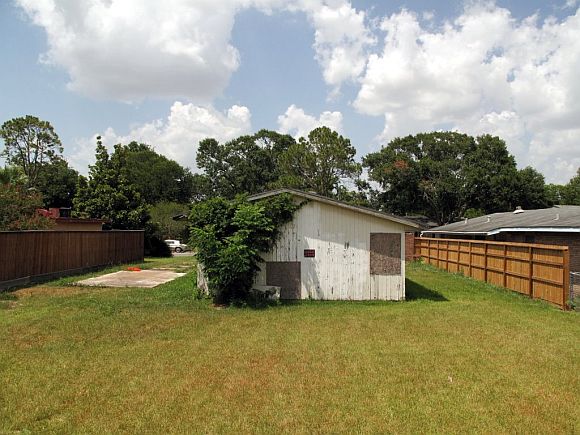 Mary Ellen Carroll's new conceptual art installation, "Prototype 180," sounds simple enough: she's flipping a house 180 degrees.
Yet as is the case with most conceptual art installations, a seemingly simple project or concept is so much more complex as you start to look beneath the surface. First and foremost, considerable manpower will be needed to flip the house, which was in dilapidated shape to begin with. In an interview with the New York Times, Carroll said the home hadn't been inhabited for 13 years.

The home, which is located in the Houston suburb of Sharpstown, was purposefully picked to represent the larger issue of Houston's lack of land-use policy, Carroll said in the interview, and also because Sharpstown represents "a once-prosperous postwar planned community that has suffered economic reversals," writes Joyce Wadler.
By flipping the home, which will vividly stand out among the neighborhood's other houses, Carroll hopes people will think about how they live and work. It's not immediately clear if she hopes this project also has ongoing implications for revising/improving Houston's land-use policy and zoning regulations.
"Prototype 180" is expected to be on display later this month. The web site currently reports that the home's rotation has been delayed due to construction issues, but updates will be posted as they're available.