After living with the Solatube® Daylighting System and seeing the product being built in person, the next step was for me to visit my local Solatube Premier Dealer and get all the details on working with Solatube International Inc.'s network of professional sales outlets and installers.
I visited Sunaire located in Sherman Oaks, CA. They are my local residential and commercial daylighting experts and can install a Solatube Daylighting System in about two hours. Sunaire is a family-run business, and in addition to the Solatube Daylighting Systems, they offer the Solar Star® Attic Fans from Solatube.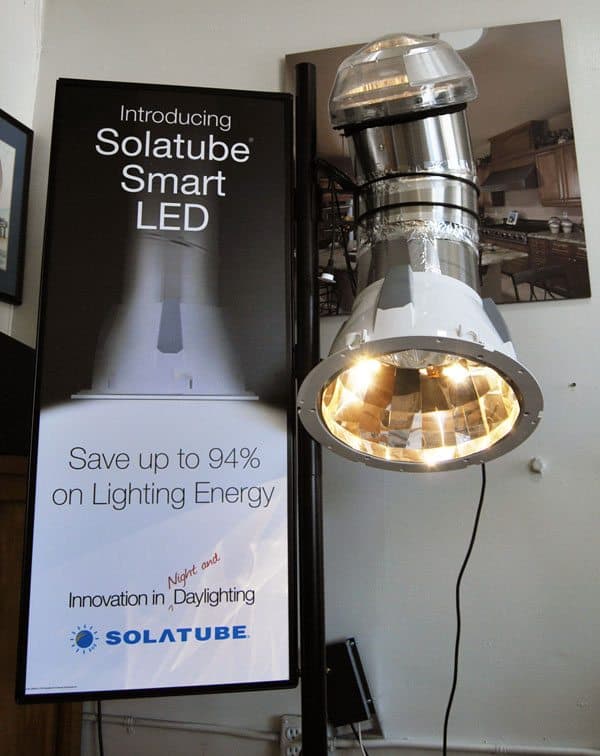 Sami of Sunaire was kind enough to show me around their showroom, which had Solatube Daylighting Systems and Solatube Smart LED™ Systems on display. It was great to see the Smart LED System in action, so I could witness the day to night transition for myself.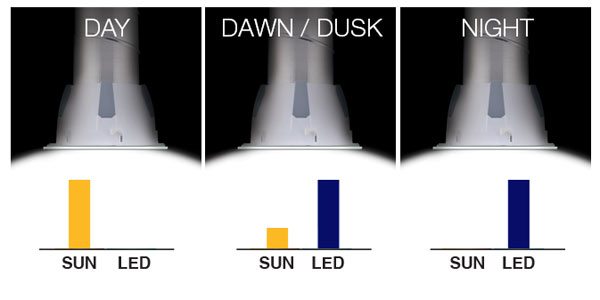 The secret behind the Smart LED System is SunSense™ Technology, a patented control center that continually assesses daylight levels. When levels are low, the LED lights turn on automatically. When levels are too high, the LEDs turn themselves off. The result is a seamless blending of daylight and LED light, giving you effective lighting up to 24 hours a day. 
Here's a brief video showing how the Smart LED System works.
Also on display were a variety of Solatube Daylighting Decorative Fixtures. These fixtures will blend with any interior style and can be easily swapped out if needed. In addition to the variety of lighting fixtures, you can also select from four different Solatube Effect Lenses. These lenses can be paired with fixtures or diffusers to alter the light color, intensity or both.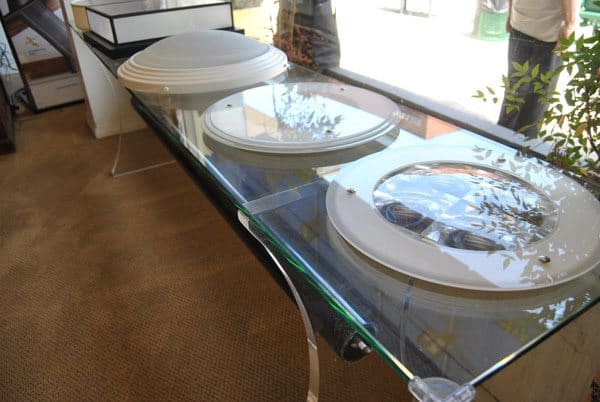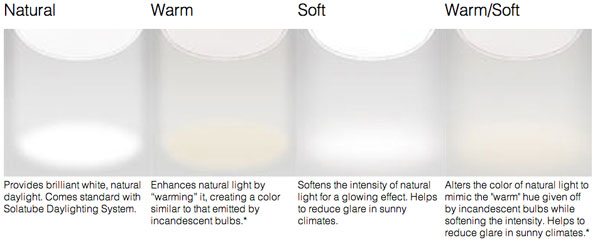 *Not available for Australia or QuadraFrost
Sami demonstrated how the Solatube fixtures and lenses work to adjust the incoming light for a variety of effects. They can set the light to a customer's exact preference and it's easy to make changes if needed.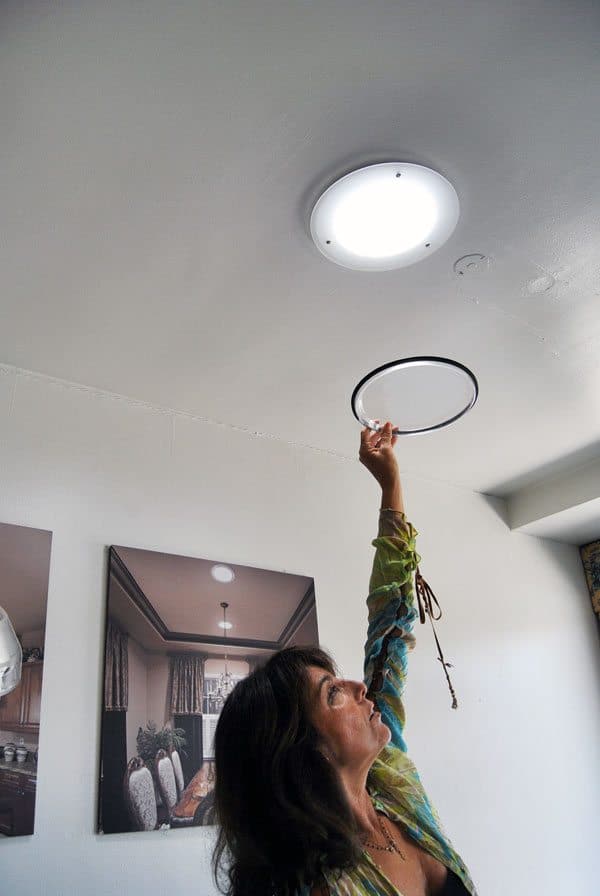 This Solatube display demonstrated how daylight is captured by the dome, then transferred by the Spectralight® Infinity Tubing, which delivers 99.7% specular reflectivity. This allows for tube lengths of over 30 feet to deliver sunlight to lower floors.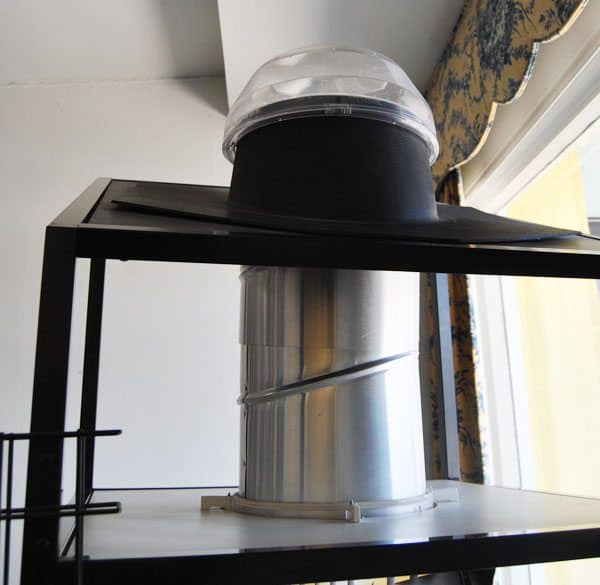 Solatube International has provided plenty of information on their website, but the best way to really connect with the product and see if it's a good fit for your home is to visit a Solatube certified dealer/installer and see first-hand how the product performs and what the fixtures look like. A Solatube Premier Dealer like Sunaire has been working with the product for years and has seen every type of installation and answered almost every question about the product, which can give you the confidence in selecting the right model for your home.
Special thanks to Sami and Sunaire for the tour of their showroom and to Solatube International for providing the graphics and product details.
[box type="shadow"] Disclosure: This article is sponsored by Solatube International, Inc.. All opinions expressed are those of Timothy Dahl of Charles & Hudson. Solatube International's policies align with WOMMA Ethics Code, FTC guidelines and social media engagement recommendations.[/box]