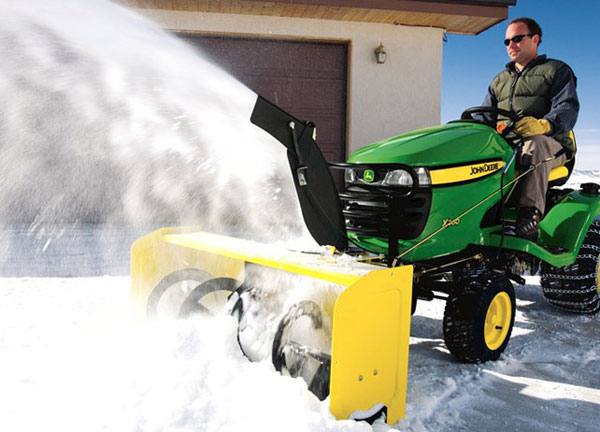 Your riding mower worked hard all summer but that doesn't mean it gets a break when winter arrives. It's a great time to give your riding mower a full-checkup but then put it back to work clearing snow.
John Deere offers a variety of snow clearing attachments to fit any type of riding mower. From snow throwers and rotary brooms to front blades and full enclosures to keep you warm.
Put your riding mower to use year round and make your driveway and sidewalks safer and convenient for everyone to use.