During a rainy Saturday morning last weekend, my husband and I found ourselves at the hardware store to stock up on picture- and art-hanging supplies, as well as a masonry bit and, the motherlode of all finds – a solution to our window screen situation! More on that in a later post.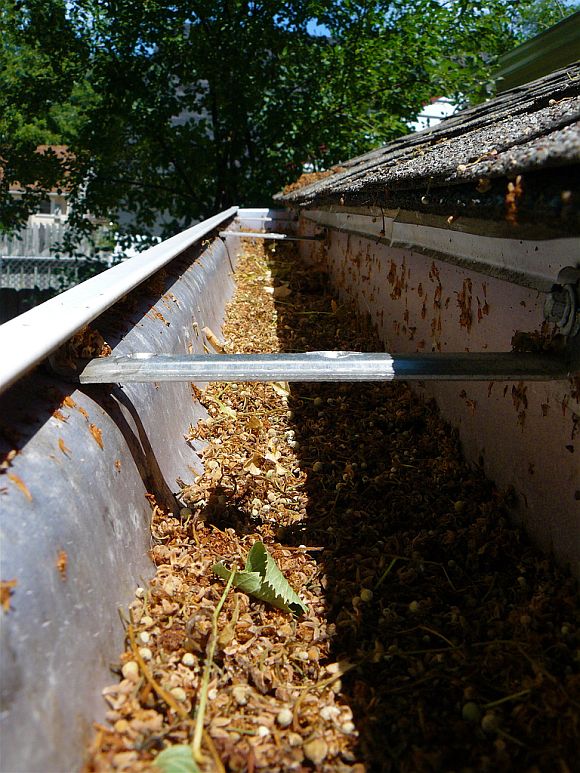 While we were perusing the aisles looking for what I like to call "treasures," we came across an inventive product called Gutter Filler. Because we're loft-dwellers, we don't have any gutters to maintain, but I thought I'd share some product information in case you're looking for a debris-free gutter solution.
Gutter Filler is a lightweight, wedge-shaped material that has three sides. It's designed to fit snugly into your gutter and, when installed, keeps leaves and debris from clogging up your home exterior's drainage system.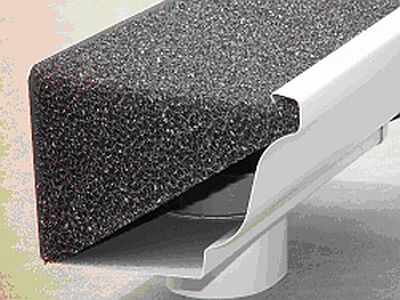 Another plus? If you place the Gutter Fillers together with no gaps in between the pieces, the material will also prevent mosquitoes from breeding in your gutters. Genius!

Another advantage? Gutter Filler will prevent snow and ice from building up in your gutters during the winter, which will help protect your home. Instead, melting snow flows through the filter and out of the downspout.
Gutter Filler is designed for DIY installation. Just make sure that you clean your gutters before you insert the material. The manufacturer offers detailed installation instructions in a handy form that can easily be printed from the product website.
What are your thoughts on Gutter Filler? Or on gutter maintenance in general? After all, isn't cleaning the gutters everyone's favorite home project?
Primary photo: Flickr.com/cursedthing
Secondary photo courtesy of Gutter Filler