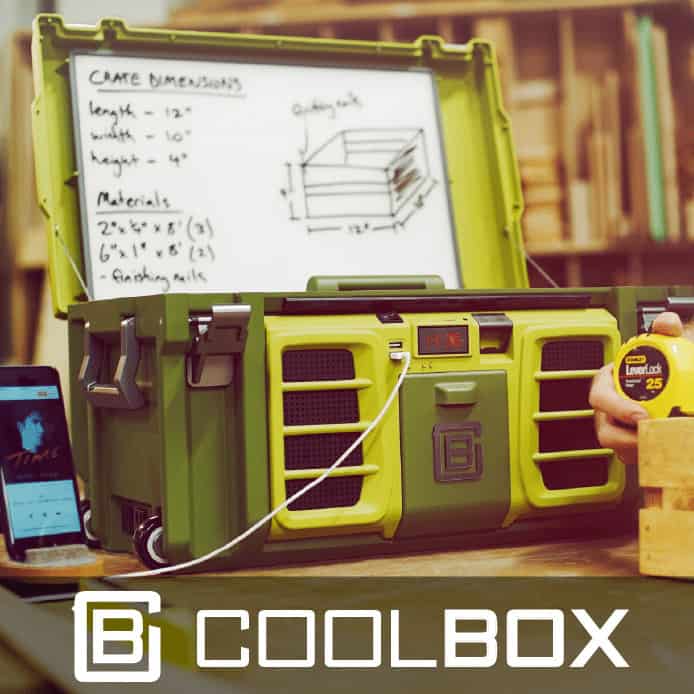 The ultimate toolbox might seem like a unicorn. We'd all love to see it but no one has.
Is the Coolbox the answer? It seems everyone hopes it is as they have raised more than $275,000 on IndieGoGo and there is still 5 days left in their crowdfunding efforts.
There's a good chance they are a bit too ambitious considering they have packed all of these things into a standard sized toolbox.
Coolbox features a 20v rechargeable battery, Bluetooth speakers, LED lights, USB ports, tablet dock, power cord and more.
Decide for yourself.