What's not to love about a sidewalk? You can draw on them with chalk, and they're a safe haven on which to walk, bike, jog, jump rope, play hopscotch–you get the idea. Yet over time, sidewalks can crack and become damaged. At this point, they not only become eyesores–they're also a safety hazard, too.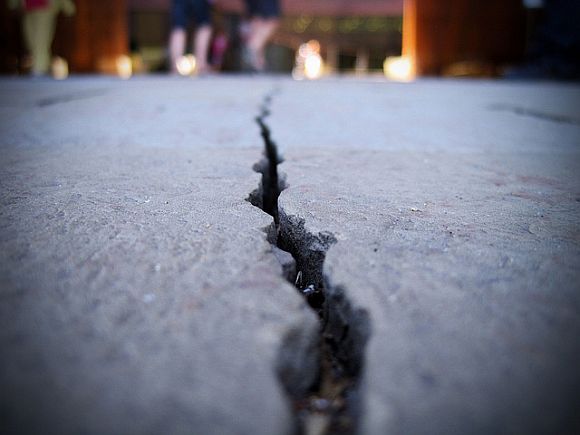 The good news? It's relatively easy to patch a sidewalk yourself. Before you get started, be sure to clean out the crack as best as you can. Remove any weeds or dirt from the area. You can use a small, stiff-bristle broom, or a garden hose with an attachment that creates a thin, concentrated jet of water.
For minor cracks, fill with a premixed concrete filler (it comes in tubes similar to caulk.) If you have a large crack in the sidewalk, DoItYourself.com recommends using a cold chisel and hammer to widen out the bottom part of the crack so that you end up with an inverted "V" shape. This will ensure that enough of the patch mixture is filled into the crack to help repair it.

Apply a thorough coat of concrete adhesive to all sides of the crack, and then apply the patching mixture (be sure that it's packed in tightly.) Note: You can mix Portland cement and water to make your own patching mixture. Smooth the surface and allow to dry for a couple hours before spraying lightly with a hose and covering with a plastic sheet. Dampen the patch once a day and then recover the concrete for a total of four days. This will cure the concrete and ensure the patch is firmly in place.
Have you repaired a sidewalk? Let us know if you have any additional tips!
Photo: Flickr.com/apasciuto