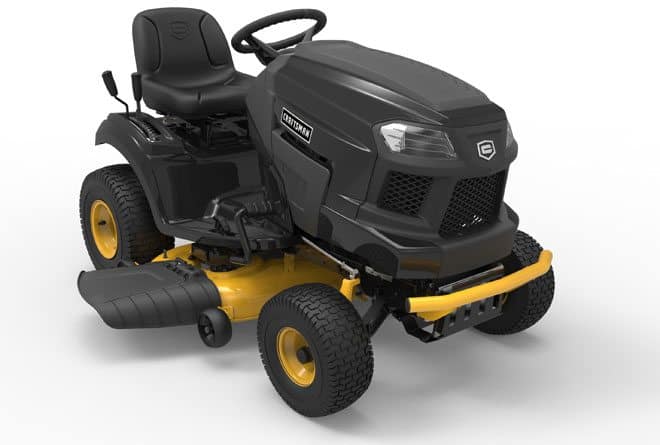 Craftsman just released a slew of new outdoor power equipment. Their upgraded 40 Volt MAX lithium-ion battery powers the following new tools:
40 Volt 12-in. Cordless Chainsaw (071-98023) retails for $179.99
40 Volt Cordless Push Mower (071-98820) retails for $399.99
40 Volt Cordless Hedge Trimmer (071-98022) retails for $149.99
40 Volt Cordless Line Trimmer (071-98020) retails for $149.99
40 Volt Cordless Sweeper (071-98021) retails for $149.99
They've also got new riding mowers that are available in three different deck sizes and a zero-turn mower. Gone is the traditional red Craftsman mower which has now been replaced with this blacked out, tough looking mower with yellow accents.
Craftsman Pro Series Riding Mowers are perfect for homeowners who have lawns with tall grass or hilly, uneven terrain. Mowers come in 42-, 46- and 54-in. reinforced steel deck options for added strength and durability. (Prices range from ,999.99 – ,499.99)