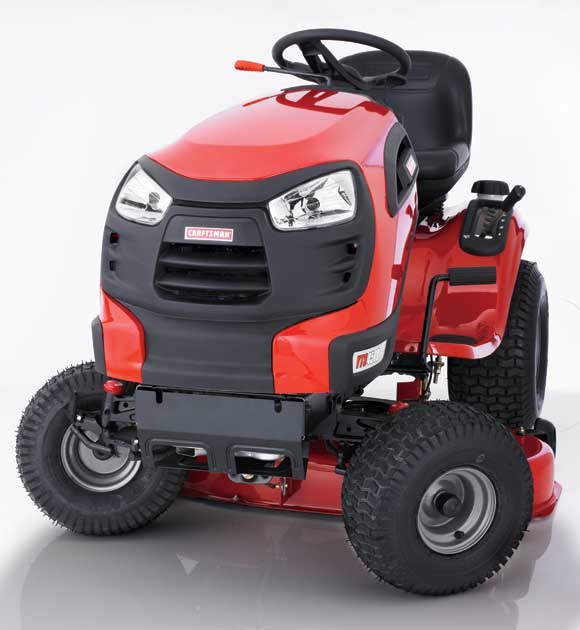 At the Builders Show Craftsman introduced a technology breakthrough in lawn tractors. While this doesn't sound that exciting, keep reading.
One of the most difficult tasks when mowing a lawn on a sit-down tractor is cutting into tight spaces. If you can't make the turn you have to go wide and then come at it again straight and keep doing this. This takes time, more skill and creates more wear on your lawn.
Craftsman feels they've eliminated this issue by introducing the tight-turn technology which promises a turning radius of eight inches. They've determined that turning radius is the number one issue that drives most lawn tractor purchases so they hope this feature drives the sales of their Craftsman lineup this year.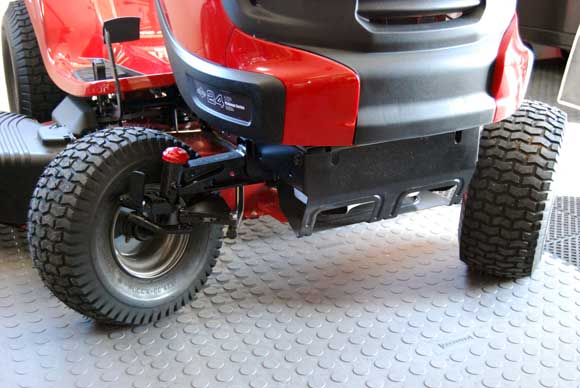 The tight-turn feature will be rolled out across the Craftsman lawn tractor lineup by March of this year.