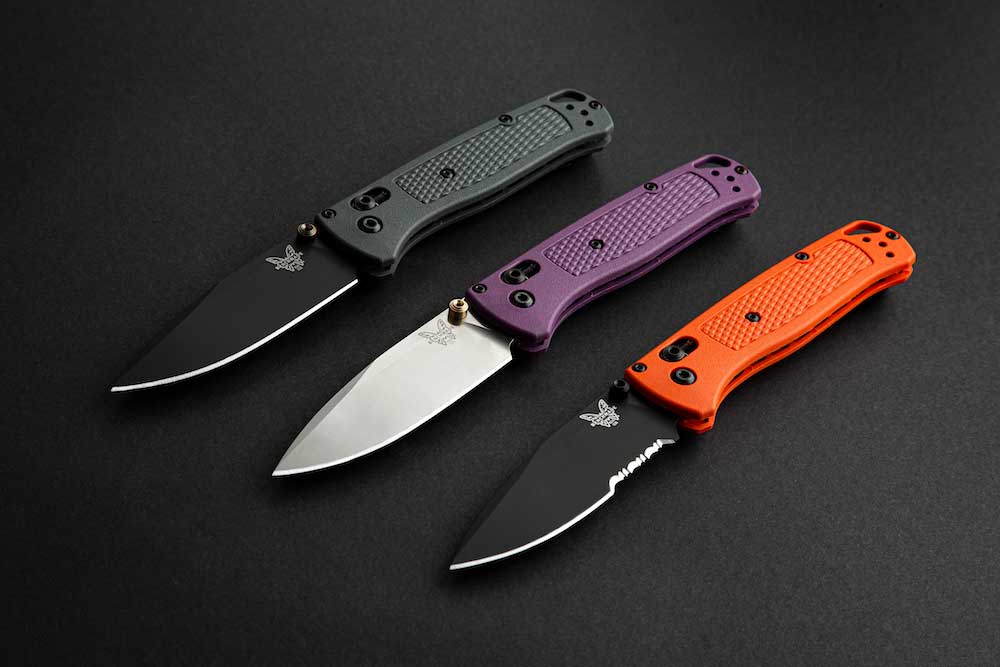 The Benchmade Bugout has become an everyday carry favorite among campers, hunters, and adventurers everywhere.
This made in the USA folding knife is sleek and nimble, but strong enough for almost every task. It's been available as a drop point plain or serrated blade and in blue, black, or range green handles.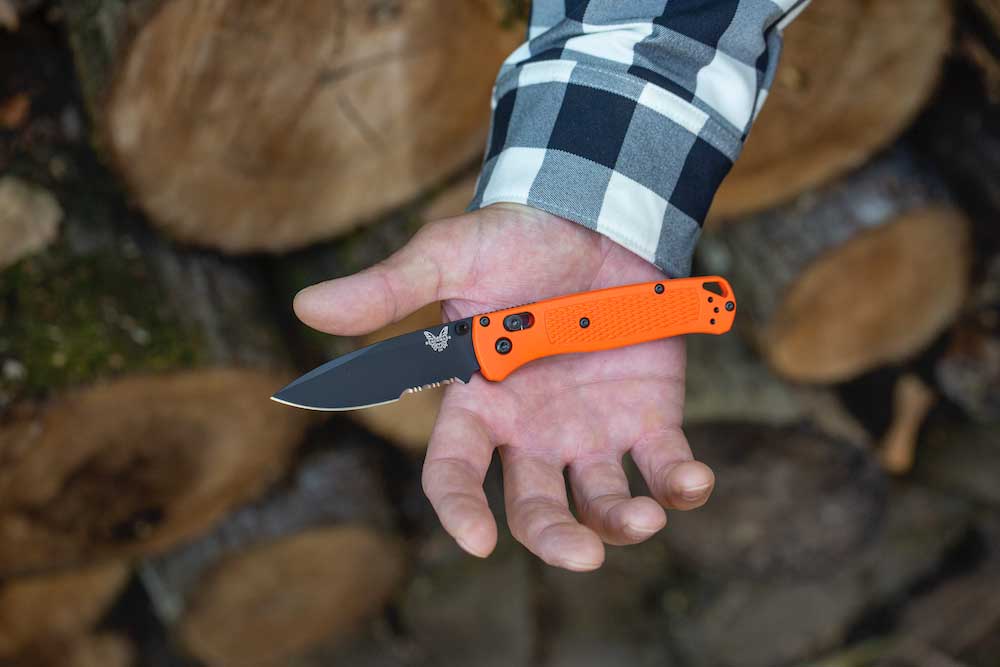 Custom Bugout
But the Bugout is now available in the Benchmade custom shop, where you can select a lot more options to get the Bugout you've always wanted. From three different types of blade steel, including the super-premium M4 steel, to a ton of new colors for the handle and thumb stud. You can even upgrade the handle to G10.
The Custom Knife Builder is an easy-to-use interactive visualizer that shows exactly how combinations will look, including full 360-degree rotations with the knife both open and closed.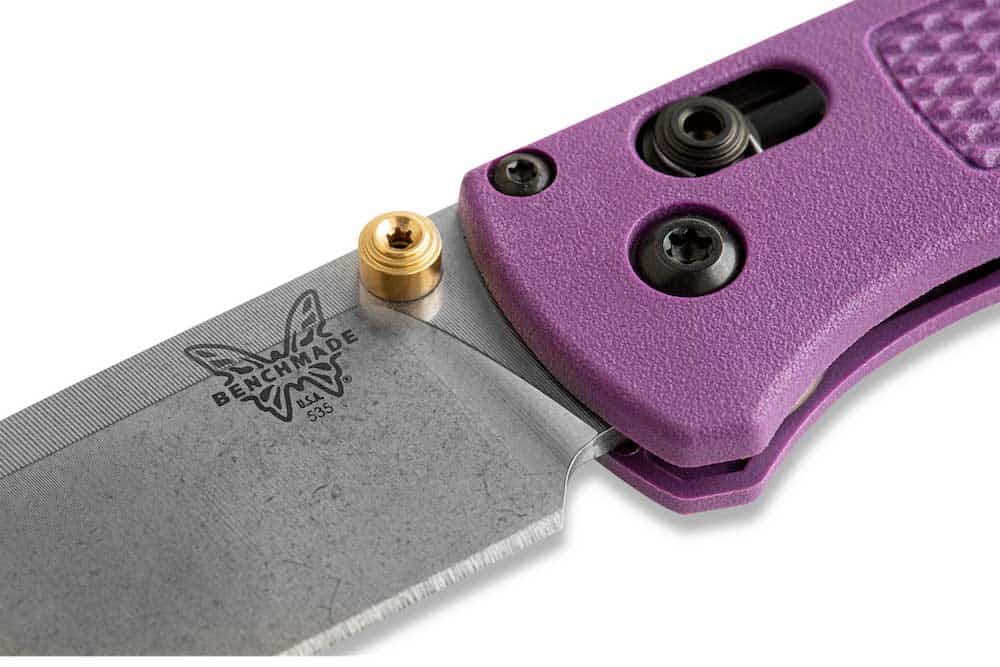 Laser marking on either side (or both sides) of the blade is also possible through this system, allowing for personalization wat beyond the colors and materials. Add a name, a pattern, or upload a unique image, the builder shows an exact preview and allows for scale and rotational adjustments, so the final design is exactly what you want.
The custom Bugout would make a great gift to friend and family, with colors and options that should appeal to a wide range of tastes.
Pricing
Depending on which options are picked, the prices will range from 0 to 0. Each Custom design comes with the same lifetime warranty and lifetime LifeSharp services as every other Benchmade, guaranteeing that this Bugout will be Yours, For Life.
Options
Blade Steels
S30V, M4, 20CV
Plain or Partially Serrated edge
Thumb Stud Colors
Desert Tan, Blue, Yellow, Grey, Clear, Olive Drab, Violet, Bordeaux Red, Orange, Pink, Black, Green
Handle Materials
Grivory (Glass-filled Nylon) and G10
Scale Colors Options
Grivory – Ranger Green, Dark Red, Dark Grey, Black, Royal Blue, Hot Pink, Neon Green, Olive Drab, Orange, Purple, White, Yellow
G10 – Blue, Natural, Dark Red, Dark Grey, Desert Tan, Jade