Last week I camped with friends and family near Bridgeport, CA, and had an opportunity to check out the CVT Mt. Hood hardshell rooftop tent. My friend Morgan West picked up the tent the week before and couldn't stop raving about it's comfort and features.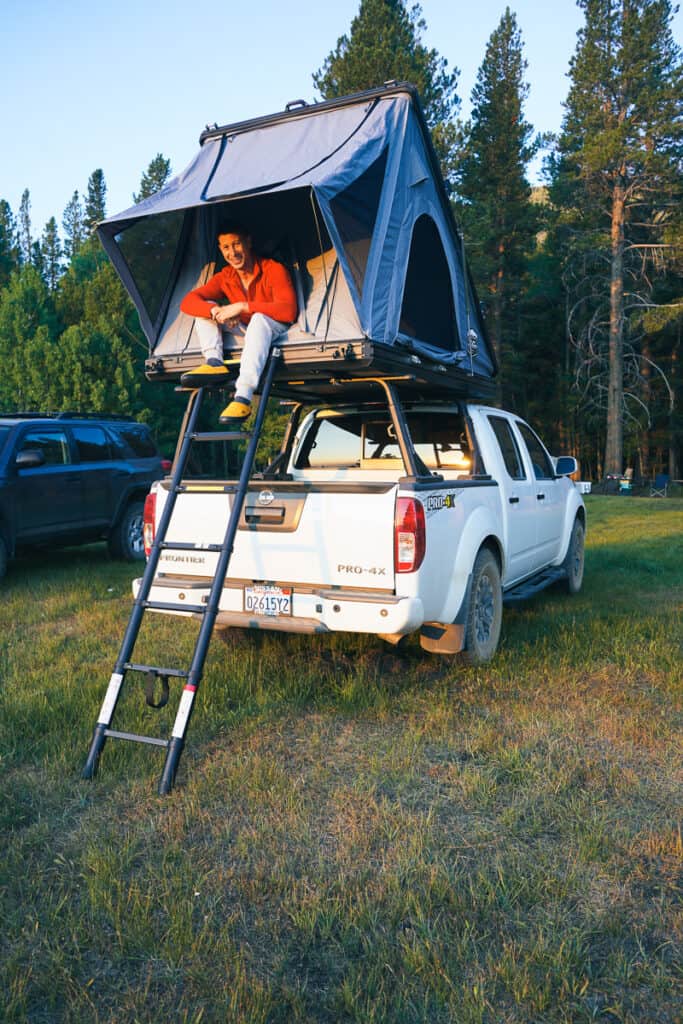 Hardshell rooftop tents are the ultimate luxury when car camping or overlanding. They offer the best combination of comfort, convenience, and durability in rooftop tents. The CVT Mt. Hood exemplifies all of these qualities and we couldn't wait to see it in person.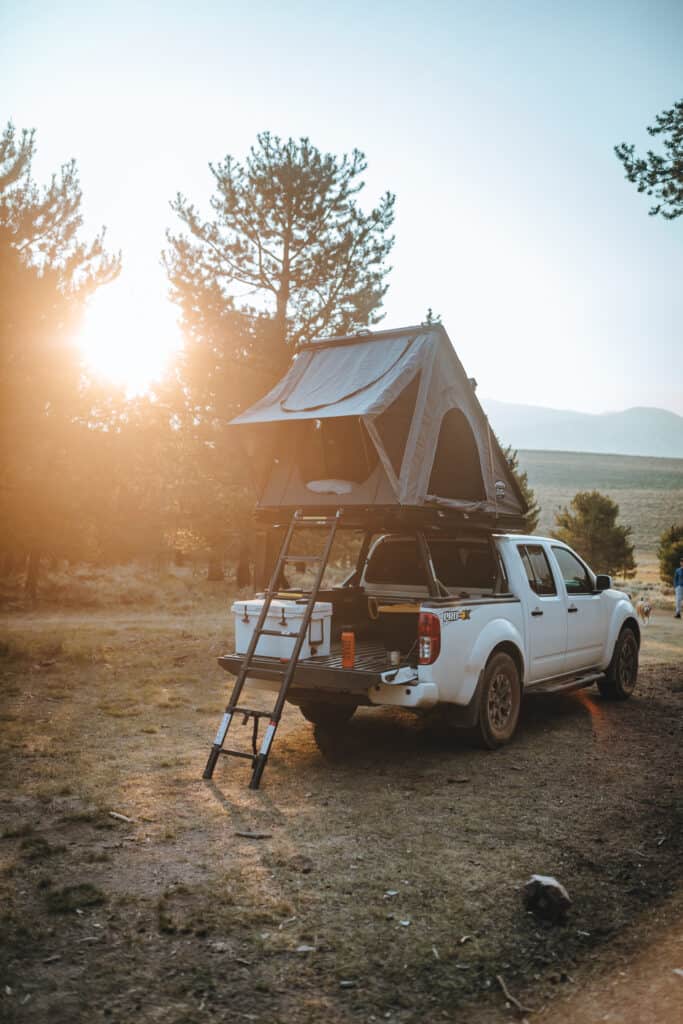 The clamshell design opens up on one end and is supported by a sturdy stainless steel gas strut on each side. Everything about this tent is sturdy and well-built. The powder-coated exterior frame and hardware are purpose-built to withstand the elements and the rigors of the trail. There is not a hint of glossy fiberglass anywhere, which adds to its utilitarian appeal.
Roof Cross Bars
One drawback to rooftop tents is the loss of valuable rack real estate. The CVT Mt. Hood solves this by including two roof cross bars that are capable of handling a 150 pound load. So you don' have to leave your kayak or snowboard behind.
They can also provide an optional platform rack if that is what your needs require.
T-Channels
The entire perimeter of the Mt. Hood has a built-in T channel that accepts a multitude of different accessories that can bolt directly to the tent–Hi-lifts, shovels, awnings, and more.
Burly Latches
Two heavy-duty latches secure the rooftop tent in place, so there is no chance of an unexpected opening when you least expect it.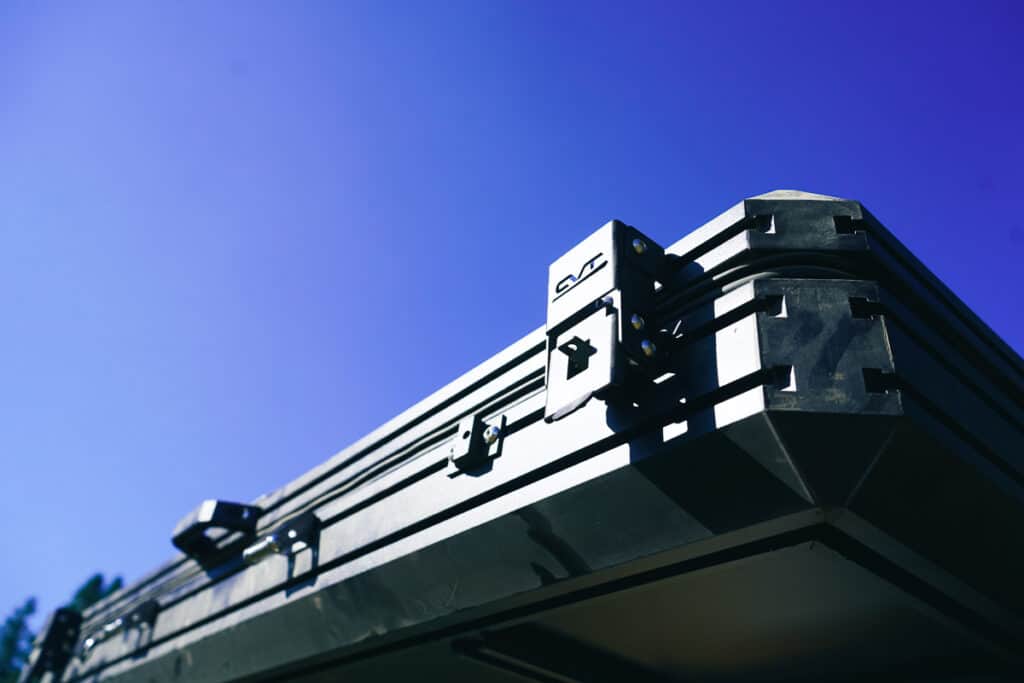 Ladder Mount Options
Three ladder-mounts allow you to customize the entrance to your tent. Morgan uses the rear entrance, but you can also enter through both sides.
For more information visit CascadiaTents.com