If you're a passionate overlander who thrives on epic journeys and off-grid escapes, then I've got some exciting news for you. Leitner Designs, a brand synonymous with innovation and quality in the outdoor gear realm, has just unleashed a game-changing duo: the Active Cargo System ROOF and the GearPOD ROOF.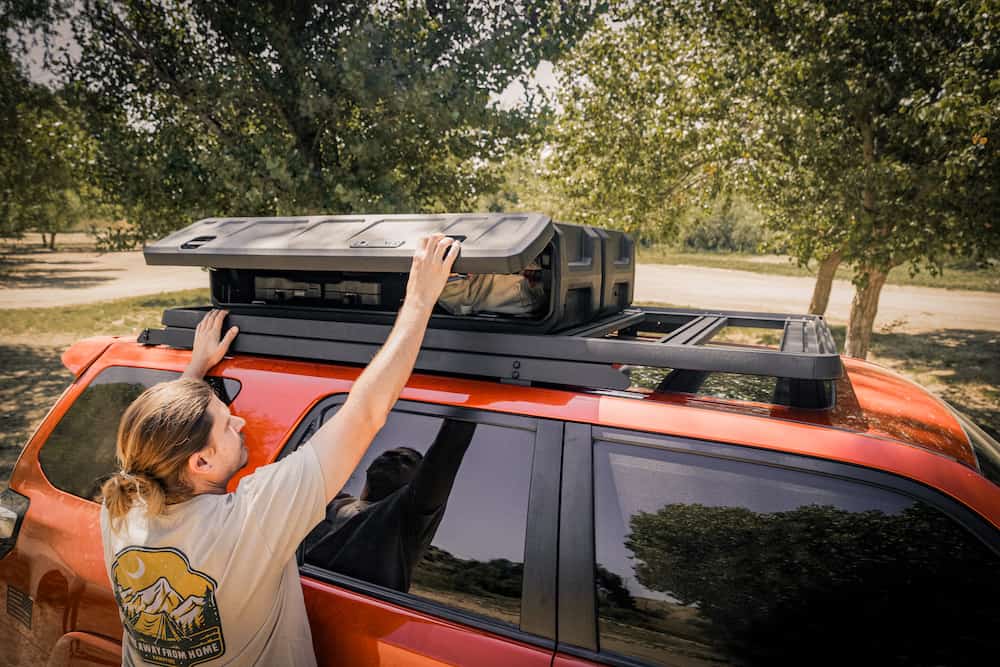 These cutting-edge products are about to revolutionize how you carry and access your gear, elevating your overlanding experience to a whole new level. Let's dive in and uncover what makes these two wonders truly exceptional.
ACS ROOF: Infinitely Adjustable Performance
Picture this: you're gearing up for your next expedition, and you need a roof rack that not only performs but also adapts to your needs. Say hello to the Active Cargo System ROOF – a masterpiece engineered to cater to your adventure demands with unparalleled versatility.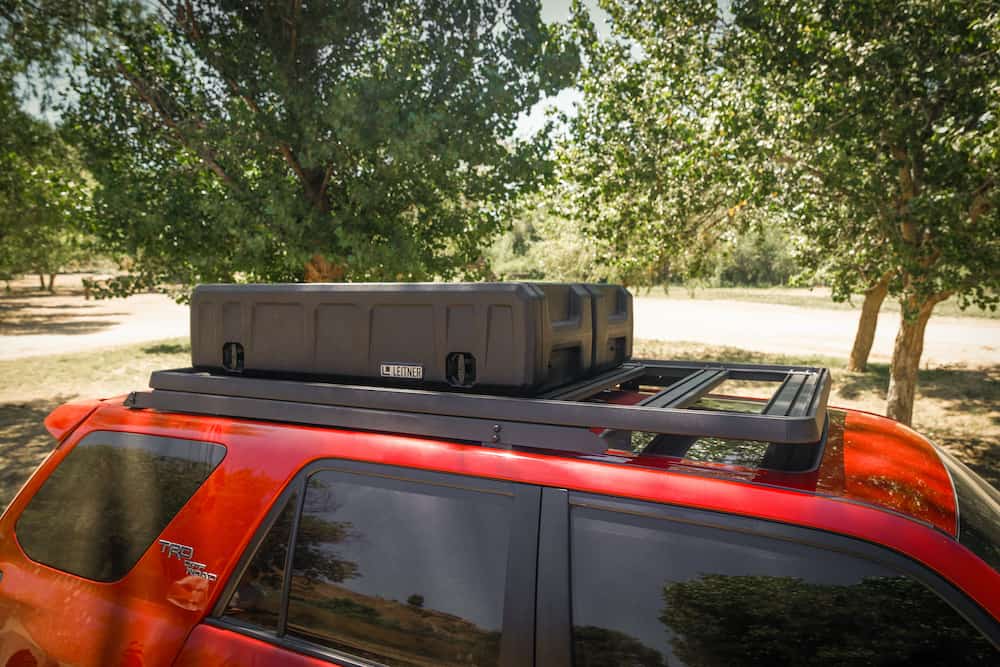 One of the standout features of ACS ROOF is its infinitely adjustable load bars. Unlike conventional platform racks, which limit your customization options, Leitner's creation allows you to add, subtract, or rearrange load bars effortlessly – even while the rack is mounted on your vehicle. This flexibility comes from the unique toothed channels that run along the exterior frame, providing a rock-solid mounting solution for your gear.
Anyone who has dealt with roof racks knows that simplicity and flexibility are the key to any great rooftop storage rack system. It looks like Leitner has really nailed this with the ACS ROOF system.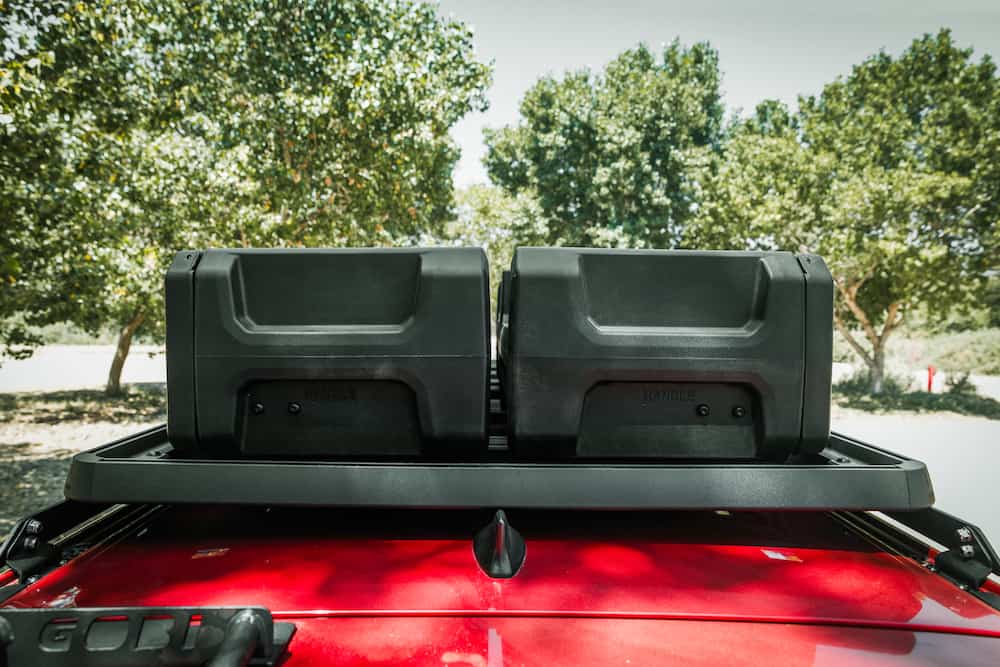 The ACS ROOF load bars are not only twice as wide and strong as competitors but also designed to make your life easier. Integrated pass-through holes in the corner caps facilitate clean and hassle-free wiring for auxiliary lighting, eliminating unsightly external attachments. Leitner's attention to detail extends to compatibility with their ACS Forged bed racks, enhancing the structural rigidity of the setup while maintaining a sleek profile.
GearPOD ROOF: A New Era of Accessibility
When it comes to rooftop storage boxes, innovation has reached new heights with the GearPOD ROOF. Breaking free from tradition, this ingenious creation features a side-opening design that redefines accessibility. Say goodbye to contorting yourself to access your gear, and hello to a world where everything you need is just an arm's reach away.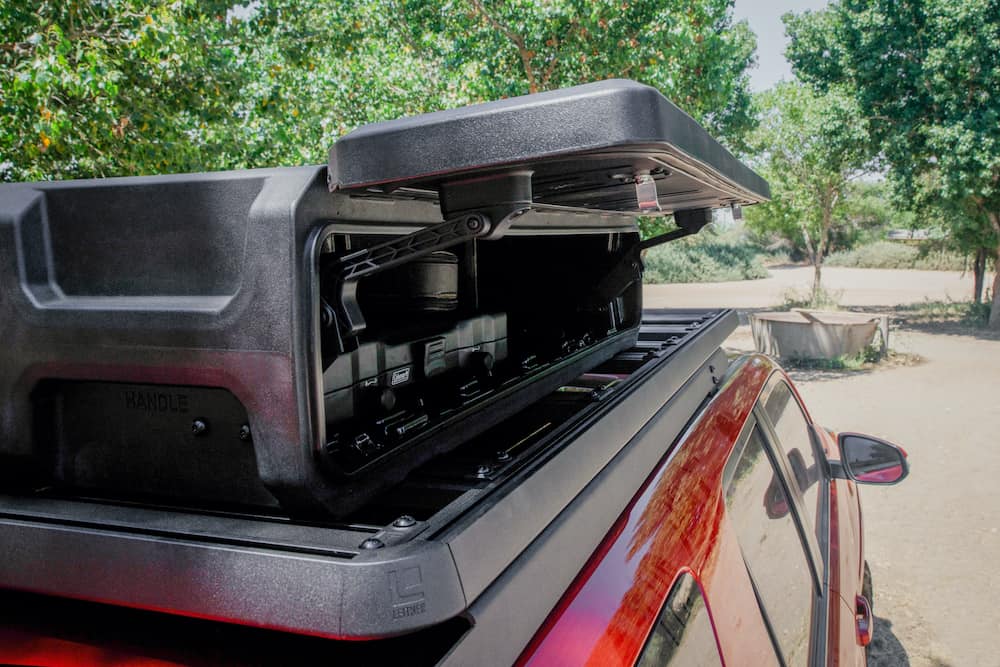 Designed to seamlessly complement the ACS ROOF, the GearPOD ROOF also boasts the world's first-ever side-opening feature. This game-changer not only enhances accessibility but also provides additional storage space on top of the box. For shorter people this is a huge win as you can ditch the step stool needed to view from the top. With a capacity to hold up to 100 lbs, you can mount essential off-road gear like MAXTRAX and RotopaX, making it a must-have for any adventure seeker.
Leitner Designs hasn't overlooked security. The internally mounted lock mechanisms ensure that your gear stays protected from both the elements and potential thieves. Thanks to Leitner's Lid Lifter struts, the GearPOD ROOF door opens to an impressive 115 degrees, allowing you to access your gear without any hassle.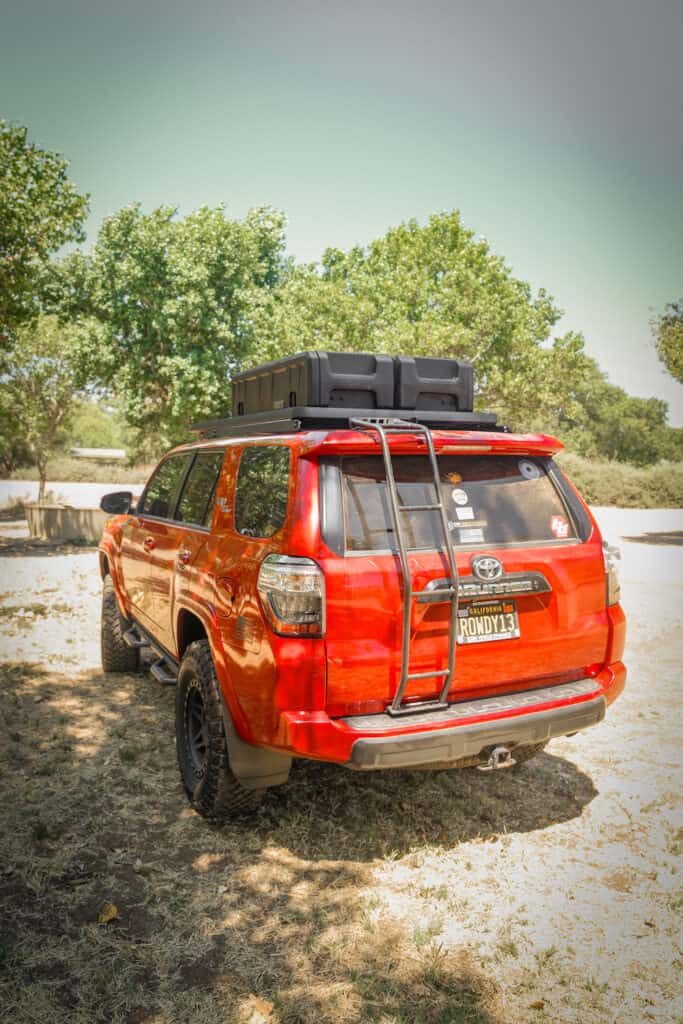 Priceless Innovation, Accessible Luxury
At this point, you're probably wondering about the cost of owning these remarkable additions to your overlanding arsenal. Fear not, because Leitner Designs has priced the ACS ROOF at $1,300, the GearPOD ROOF at $699, and the ACS Platform at $850 – an accessible investment for the enhanced functionality, convenience, and security these products provide.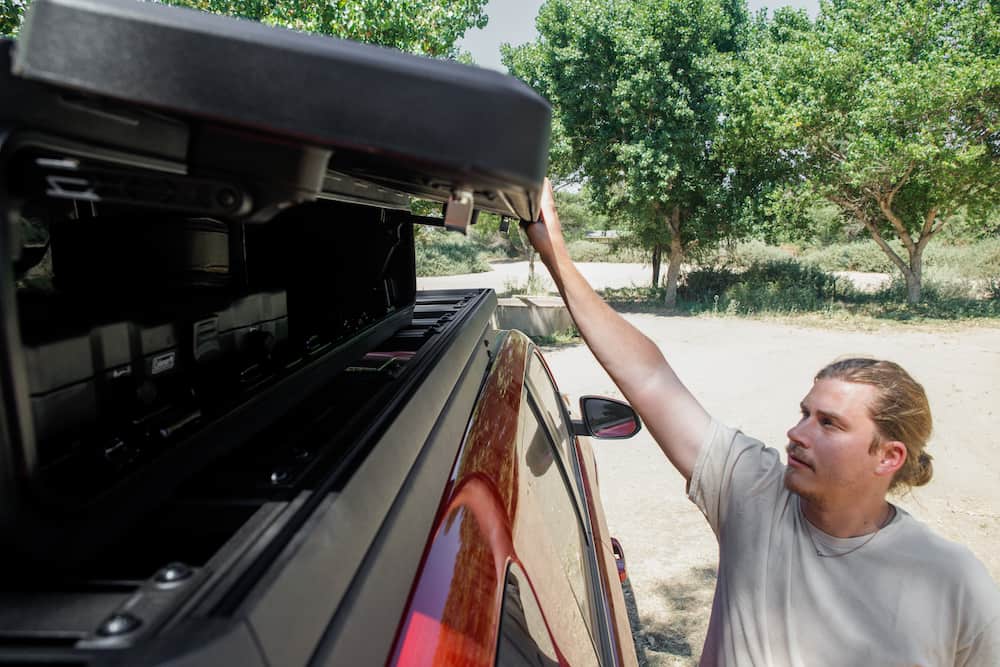 So, whether you're navigating the backcountry trails in your trusty Toyota Tacoma or embarking on an adventure of a lifetime in your Jeep Wrangler, Leitner Designs' ACS ROOF and GearPOD ROOF are your ultimate companions. Say goodbye to the limitations of traditional storage solutions and welcome the future of adventure gear.
Visit www.LeitnerDesigns.com/pages/acs-roof