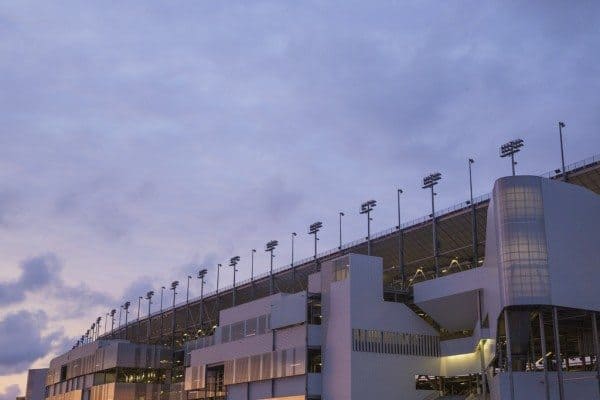 It's been three years in the making but the redesign and rebuild of Daytona International Speedway is finally complete and ready for it's unveiling at this weekends Daytona 500 NASCAR race.
DAYTONA Rising is a $500 million reimagining of the Daytona International Speedway. It includes five expanded and redesigned entrances, or "injectors," will lead fans to a series of escalators and elevators, transporting them to three different concourse levels. Each level features spacious social areas, or "neighborhoods," along the nearly mile-long front stretch.
At the conclusion of the redevelopment, Daytona International Speedway will have approximately 101,500 permanent, wider and more comfortable seats, twice as many restrooms and three times as many concession stands. In addition, the Speedway will feature over 60 luxury suites with track side views and a completely revamped hospitality experience for corporate guests.
From September 2013 to January 2016, EarthCam construction cameras documented progress for the DAYTONA Rising project. Over 28 months, more than one million images were archived of the massive redesign. See the project zoom from groundbreaking to completion with this time-lapse movie.
"Reimaging an American icon such as Daytona International Speedway has been a journey for all involved and EarthCam's cameras have been documenting the progress since the groundbreaking," said Daytona International Speedway President, Joie Chitwood III. "As we approach our first events in the new motorsports stadium, EarthCam's footage and time-lapse video provide the opportunity for everyone to look back on the construction achievements of this historic $400 million redevelopment project."