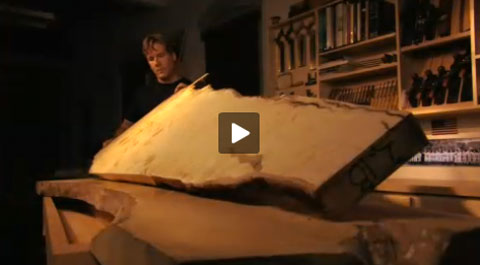 We're giddy about the recent announcement by WGBH of a new show called Rough Cut with Tommy Mac that takes you through the process of building wood pieces many of which come from "rough" lumber that hasn't been pre-cut or processed.
We recently interviewed Tommy Mac about the show and this trailer sheds even more light on what we can expect. Tommy's accent leaves no doubt that he's a New Englander through and through and we're certain he'll be introducing us to plenty of characters throughout the season.
Read on for the sneak peek trailer.