The DECKED Drawer System for pickup trucks is one of the few genuinely innovative products we've ever seen. Having a DECKED system transforms how you work and travel, and they've made it even better with their second-gen product.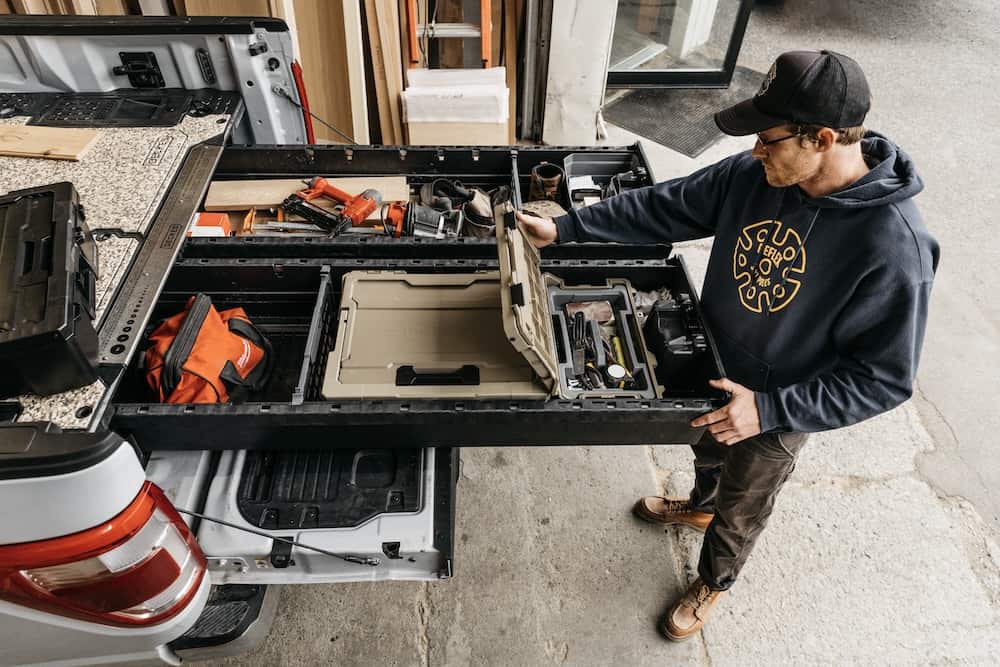 In pickup trucks, where functionality meets ruggedness, DECKED has taken a giant leap forward by introducing its all-new, second-generation Drawer System. This revolutionary product marks the first complete redesign in nine years, offering pickup truck owners an innovative solution to a common problem: how to organize, access, and secure essentials in the truck bed while maximizing its utility.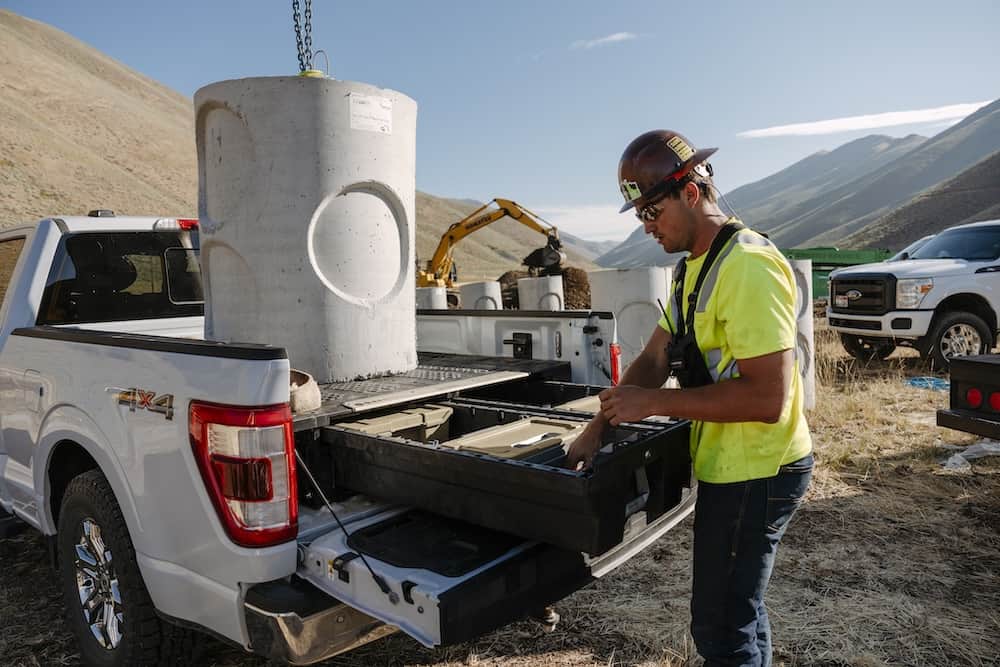 Whether you're a camper, overlander, hobbyist, contractor, or construction professional, this innovative storage solution transforms your truck bed into a versatile and organized space.
Key DECKED Drawer System Improvements Include
More Efficient Drawer Functionality: The redesigned drawers now extend further, making it easier to access items. Enhanced width and a more squared profile also result in an over 10% volume increase per drawer.
Optimized Truck Bed Space: Inefficient corner bins known as Ammo Cans have been removed to enhance space utilization. Newly integrated pass-through areas to the wheel wells facilitate the storage of longer items, enhancing the overall storage capacity.
Enhanced Weatherproofing: Modifications, including adding cabside and drawer-side panels, have been made to better protect the contents from external elements like dust.
Added Cargo Tie-Downs: Integrated cargo tie-downs have been included to secure items on top of the Drawer System effectively.
The DECKED Difference
DECKED first introduced its award-winning Drawer System to truck beds in 2014, forever changing the way truck owners utilize their vehicles. Fast forward nearly a decade, and DECKED has leveraged feedback from over 250,000 customers to create a product that redefines truck bed storage.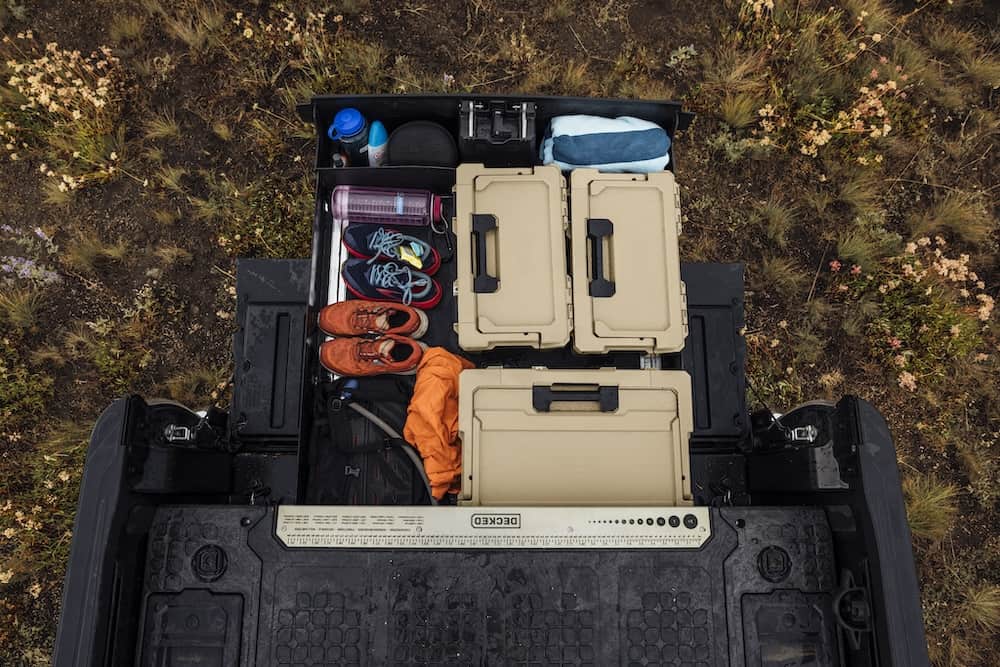 Full-Size Pickup Truck Solution
For full-size pickup truck owners, the second-generation Drawer System offers an impressive 2,000-pound full-size deck payload capacity, ensuring you can carry heavy loads with ease. The drawers have been significantly improved, boasting an 18-inch width and an updated square profile, which increases storage volume by over 10% per drawer. This means more space for your tools, recreational gear, or any other essentials you need to transport.
One common concern with truck bed storage systems is that they can obstruct bed tie-downs. DECKED addresses this issue by integrating topside cargo tie-downs into the system's deck, providing eight tie-down locations with a 400-pound load rating. These tie-downs ensure your cargo stays securely in place, even during bumpy rides.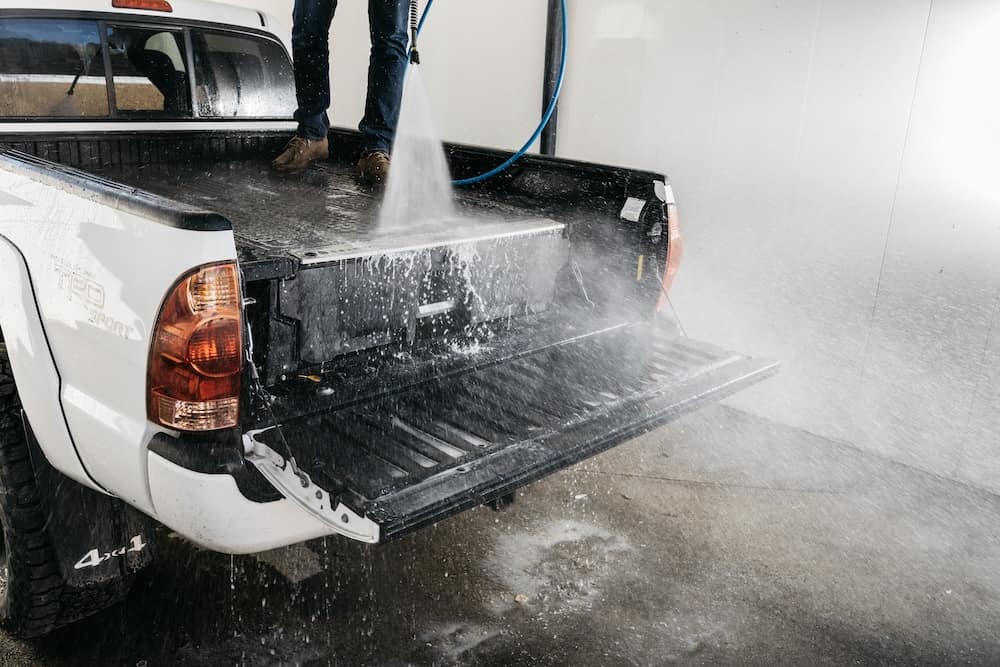 Enhanced Weatherproofing
DECKED understands the importance of keeping your cargo safe from the elements. That's why they've taken measures to improve weatherproofing. Cabside and drawer-side panels enclose the drawers, creating a protective shield that significantly reduces the amount of air circulation inside the bed. This means less dust and debris entering your drawers, keeping your belongings clean and secure.
Mid-Size Pickup Truck Solution
Mid-size truck owners will be delighted to know that DECKED has completely re-envisioned the drawer system to better suit their needs. Unlike previous iterations, the mid-size drawer system is not a scaled-down version of the full-size one. Instead, it is tailored to provide maximum storage capacity for modern mid-size trucks.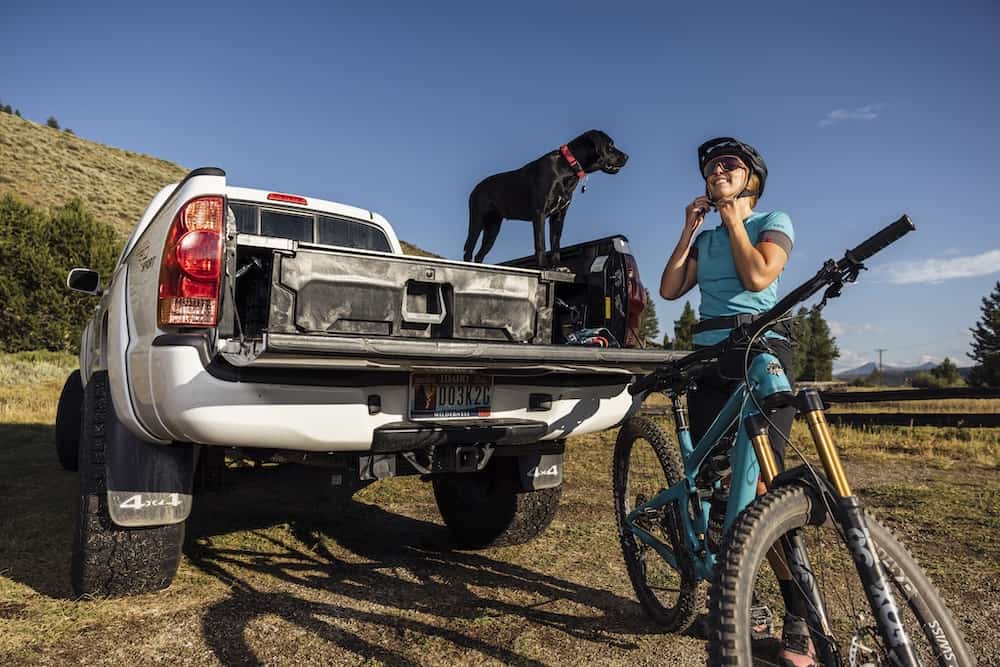 The standout feature of the mid-size drawer system is the introduction of the "Super Drawer." This single, 42-inch-wide drawer spans from wheel well to wheel well and offers a substantial 400-pound payload capacity. With 30% more storage capacity than previous versions, mid-size truck owners will find ample space for their gear.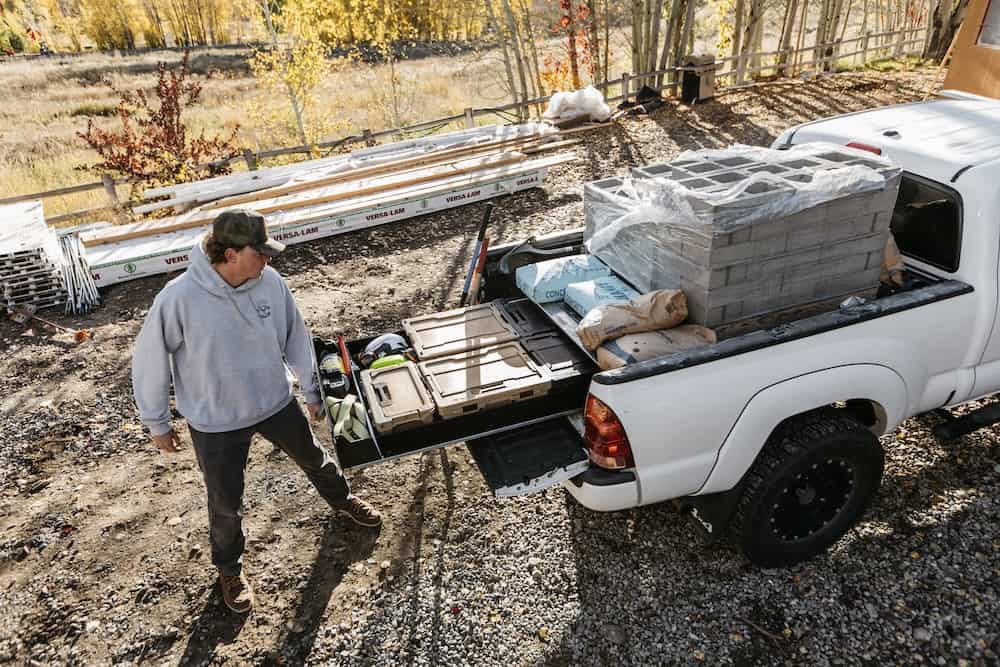 Efficient Use of Space
DECKED has made significant improvements in space utilization. They've removed the corner bins previously present in their systems, replacing them with uninhibited pass-throughs to the wheel well. This not only enables the storage of longer items but also provides easy access to side-mounted electrical outlets without any modifications. These pass-throughs are covered from above by waterproof and lockable stash bin lids.
Cargo Management
The mid-size Drawer System features six burly 400-pound load-rated steel-to-steel bed tie-down locations atop the deck, three on each side. These cargo tie-downs are integrated into the outbound edge of the deck using a D-ring tie-down system, ensuring a secure connection with factory bed tie-downs. This system allows for a 400-pound load rating without drilling or additional installations.
D-co Case Cargo Line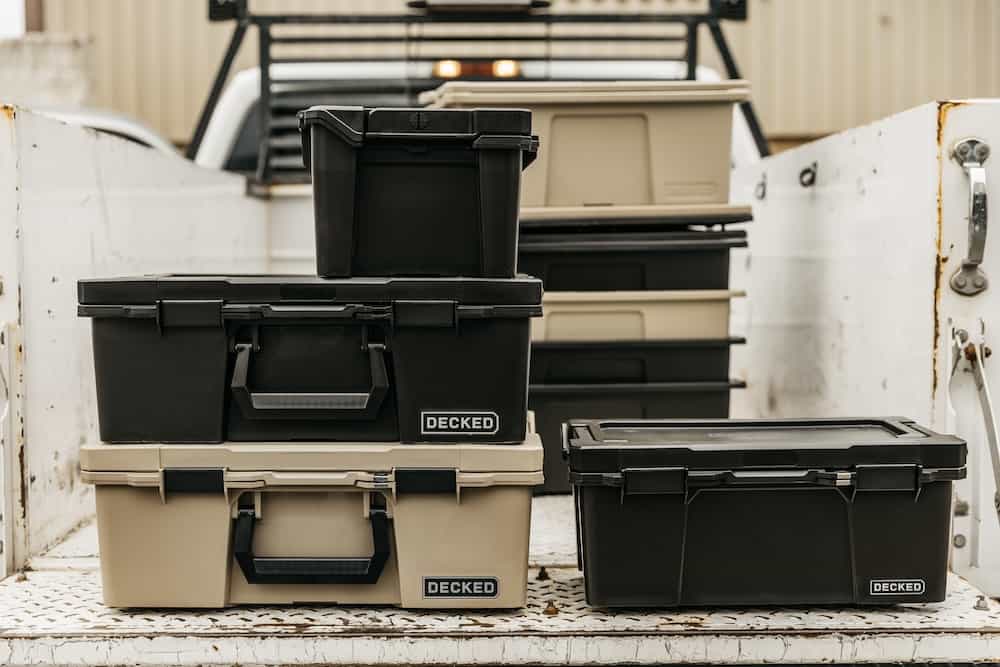 Alongside the Drawer System, DECKED has also introduced the D-co Case line, a collection of six different form factors constructed with a mineral-reinforced polymer, making them exceptionally durable and rugged. These cases are not your average storage solutions; they're designed for the modern adventurer and tradesperson.
Stable Stack™
One of the standout features of the D-co Case line is Stable Stack™, a unique design that allows you to stack cases in various configurations without the worry of them tipping over. This design ensures efficient use of space and maximizes storage customization.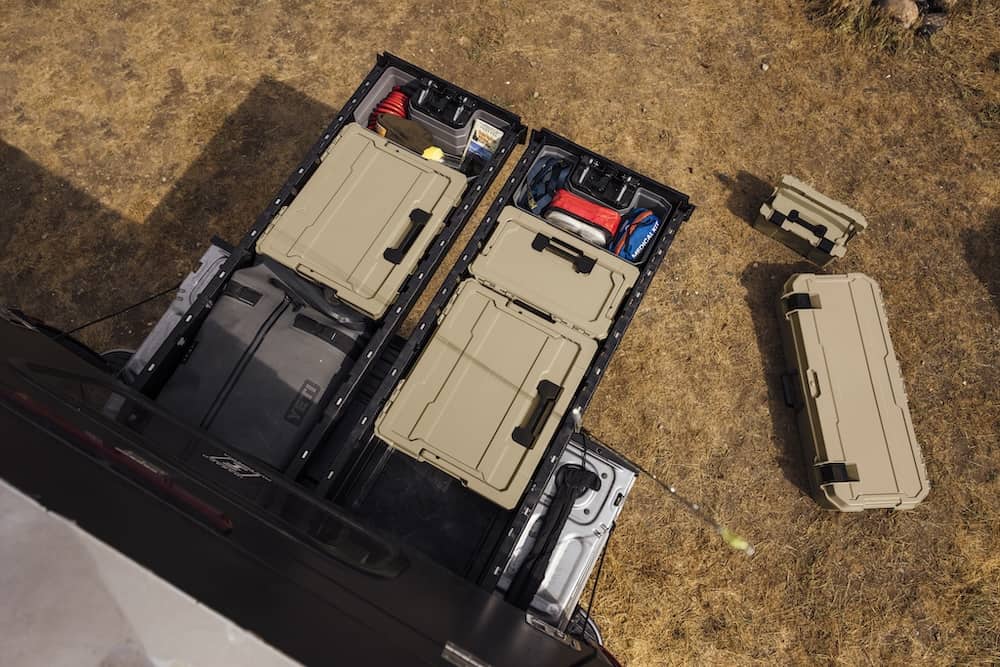 Clutch Latch™
DECKED has also introduced the patent-pending Clutch Latch™ on select D-co Cases, making them incredibly user-friendly. With one-handed operation, these cases can be opened and closed with ease, thanks to a waterproof seal that ensures your tools and gear stay dry and secure.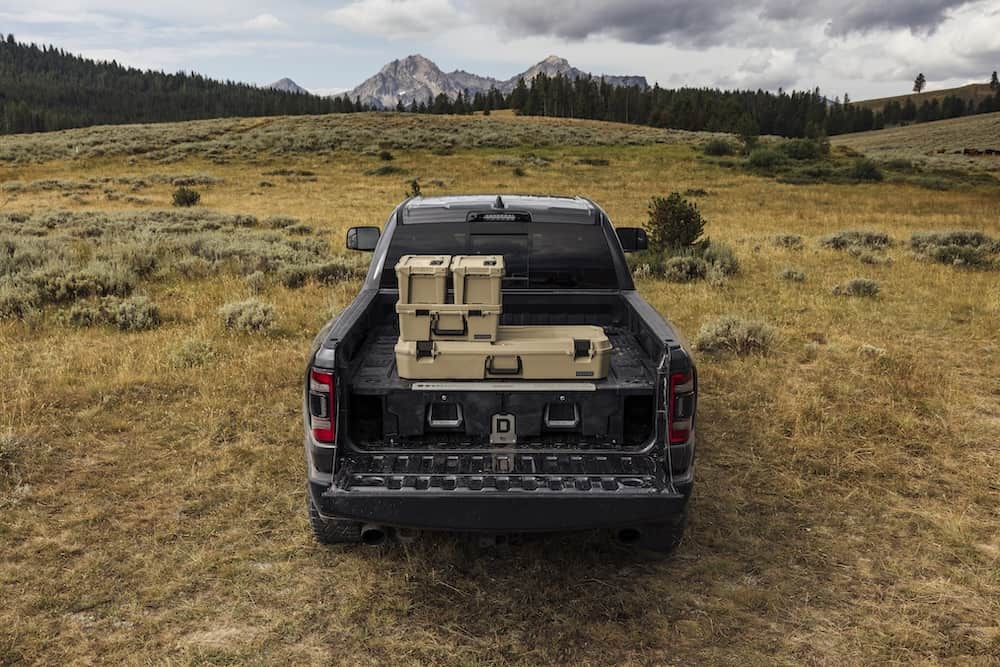 Minuteman 80L
The Minuteman 80L is a versatile and spacious case designed for safe transport. Whether you need to carry firearms, archery equipment, recovery gear, or camping equipment, this waterproof vault has you covered. Its unique Trigger Latch system ensures secure closure, and it even includes TSA-certified lock hasps for added security.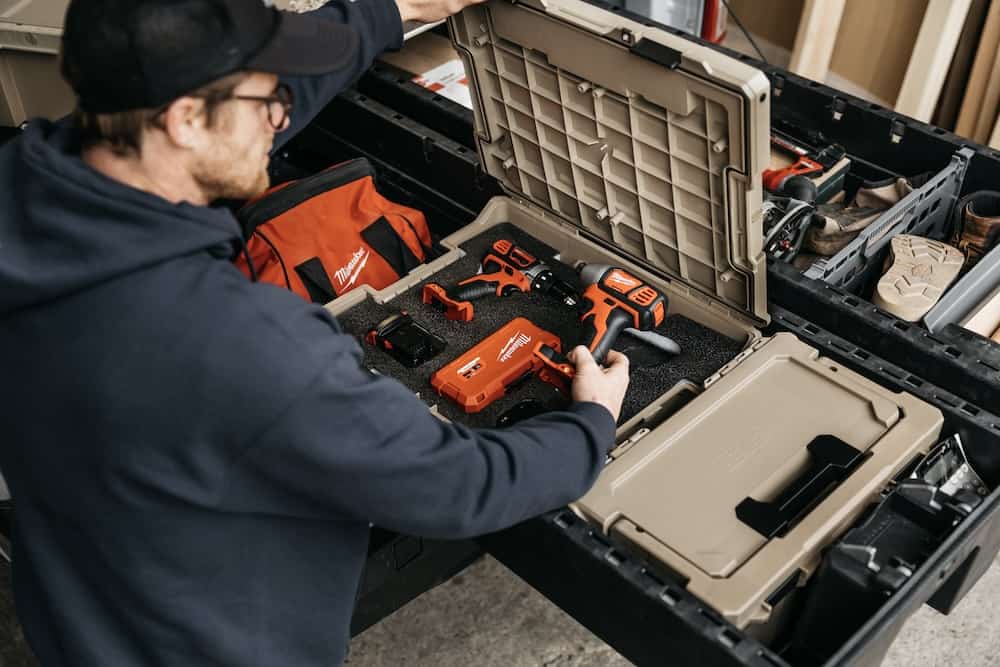 D-co Bin 32L
For those looking for a rugged and durable storage solution, the D-co Bin 32L is an excellent choice. Designed to fit perfectly into the Drawer System, it offers ample space for various items, from camp kitchen essentials to hunting gear.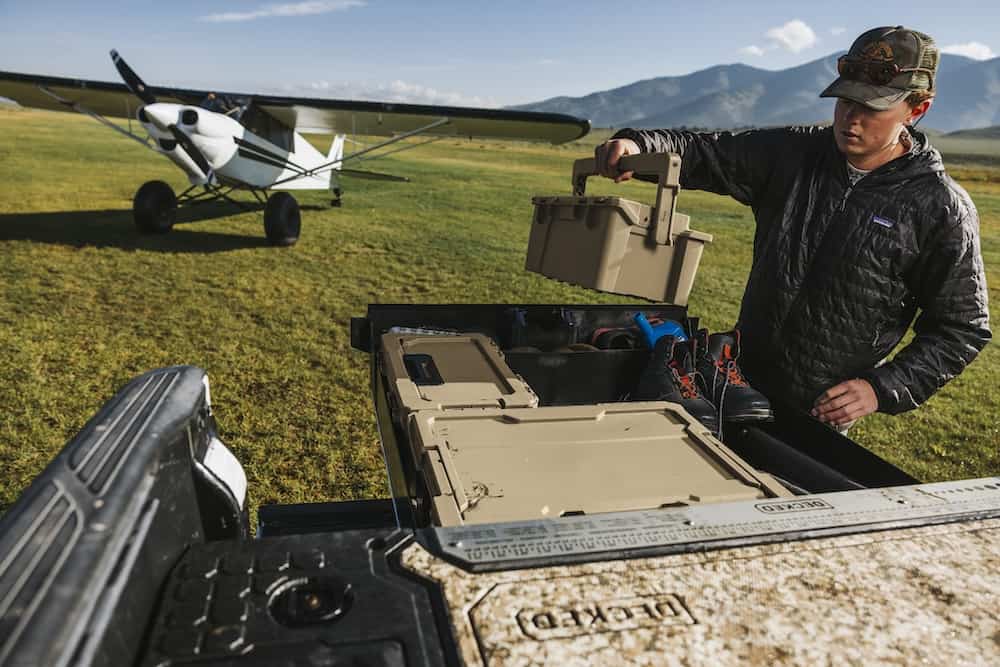 Made In The USA
DECKED has once again revolutionized the pickup truck storage industry with its next-generation Drawer System and D-co Case cargo line. Whether you own a full-size or mid-size pickup truck, these products offer innovative solutions to everyday storage problems while enhancing the utility of your truck bed.
Manufactured in the USA from fully recycled materials, DECKED's commitment to quality and durability shines through in every aspect of their products. With increased payload capacities, improved storage volume, enhanced weatherproofing, and innovative cargo management features, DECKED's Drawer System and D-co Cases are the go-to choice for anyone looking to make the most of their pickup truck.
Don't miss out on the opportunity to transform your truck bed into a well-organized and efficient storage space. Visit DECKED's website to learn more about these groundbreaking products and elevate your pickup truck experience.