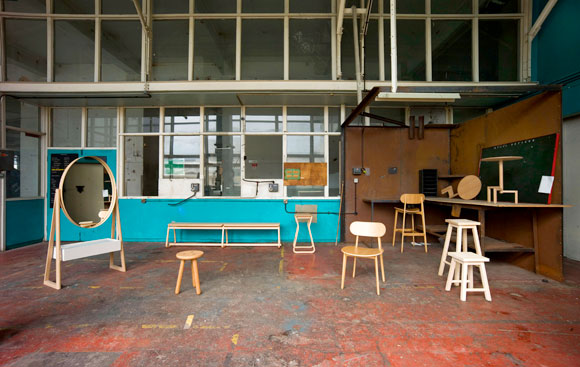 Next week designjunction in London opens. This show has become one of the finest showcases of international design brands in the world and this year they are featuring Tramshed which will have a huge impact on the show which will be held at the Sorting House which is a 1960s industrial building and London's largest non-purpose built event space.
More than 100 international brands will be on display and moving away from the traditional trade show environment, designjunction strikes the balance between creative and commercial, offering visitors a vibrant yet relaxed atmosphere to engage and connect with design.
Three floors, across an impressive 120,000 sq ft. space, will be devoted to leading international brands, smaller cutting-edge labels, design shops, large-scale installations, temporary restaurants, bars and cafes, working flash factories, and live entertainment.
designjunction will transform the Sorting Office into the largest destination for design, culture and entertainment.
We wish we could be there and hope that all of our friends in London attend and send us photos and video!