The hype was huge, as DeWalt promised us "the world's first", but what exactly did that mean? Plenty as they blew everyone away with the introduction of the DeWalt Flexvolt 60V/20V platform that includes a 12" cordless miter saw, 8 ¾" jobsite table saw, 7 ¼" circular saw, ½" stud and joist drill, reciprocating saw, and angle grinder.
The showcase tools are the first of it's kind 12" cordless miter saw which is powered by two 60V batteries for 120V power, and the jobsite table saw. The miter saw is also available with an 120V AC adapter so it's not limited to just battery power. We hope this amazing accessory catches on as it's a real game-changer for the trades.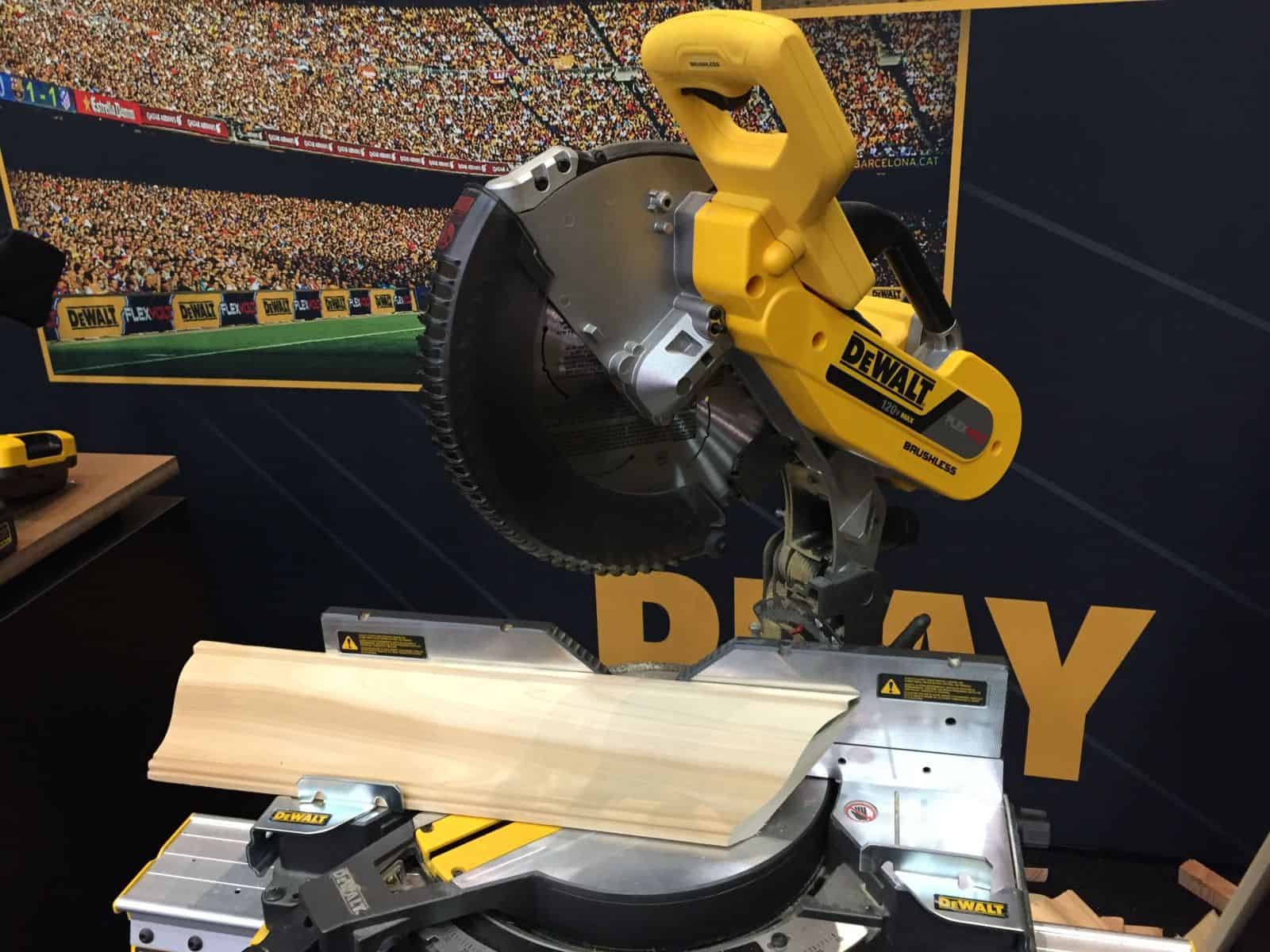 We had an opportunity to get hands on with all of these tools and came away extremely impressed. It's awesome that DeWalt made the Flexvolt backwards compatible so everyone who has invested in the 20V platform can still run their tools with the new batteries, and the new Flexvolt tools can be powered by the 20V MAX batteries.
Here are some videos of these tools in action.