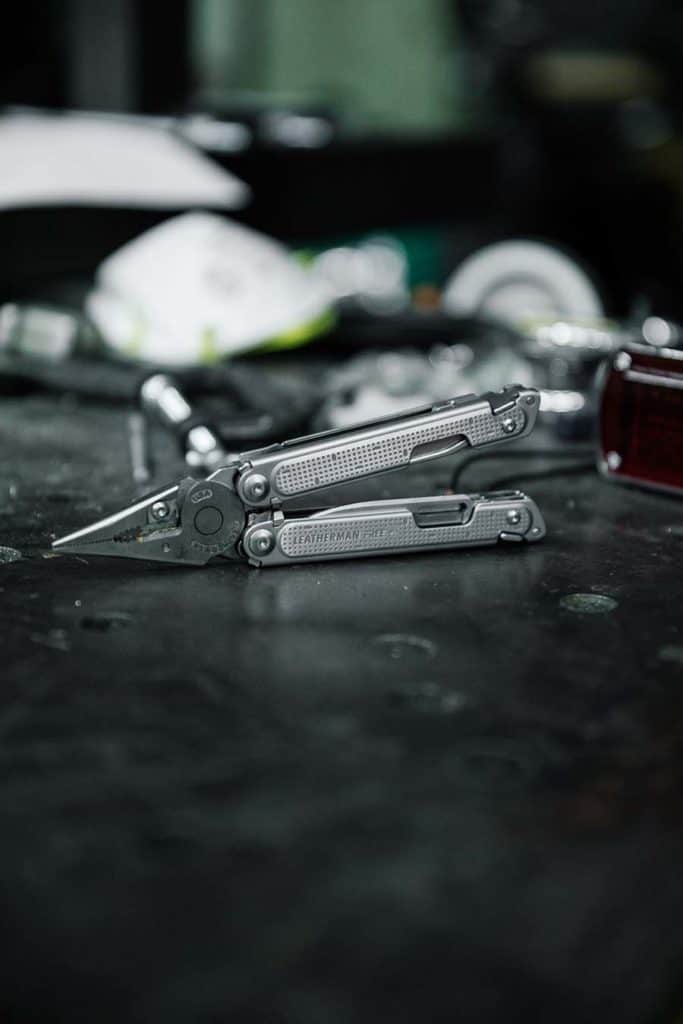 Leatherman just launched the first of three new Free series multi-tools. The P2 and P4 pliers-based tools are available now with the remaining Free tools to be released this summer.
I got a sneak peek at the Free lineup at this years Outdoor Retailer show in Denver, and ever since then I've been pining to see them in the wild. I never leave home without my Leatherman Wave, and lately I've really enjoyed using the Skeletool, but the Free P2 looks like a new must-have everyday carry.
The Leatherman Free is the brand's most extensive product launch since the introduction of the PST 35 years ago.  The collection will feature the P-Series, a pliers-based multitool, the T-Series, a pocket tool designed for everyday carry functionality and finally the K-Series, a multipurpose knife.
Leatherman Free Series
Leatherman's design team spent five years developing the Free series from the ground up. The team relied on years of customer feedback and insight as a foundation for product innovation. The new collection features multiple design patents, is made in the USA in Leatherman's factory in Portland, OR, and comes with Leatherman's industry-leading 25-year guarantee.
What Makes It Different?
The Leatherman Free collection features a first-of-its kind architecture. The key to the new architecture is integrated magnets, making it easier for users to open, handle, and close the tools, eliminating the need for nail nicks.  Plus, the internal locking system utilizes an all-new elastomer, reducing wear and tear on the implements, making the tools within the Free series more durable than ever before.
The P-Series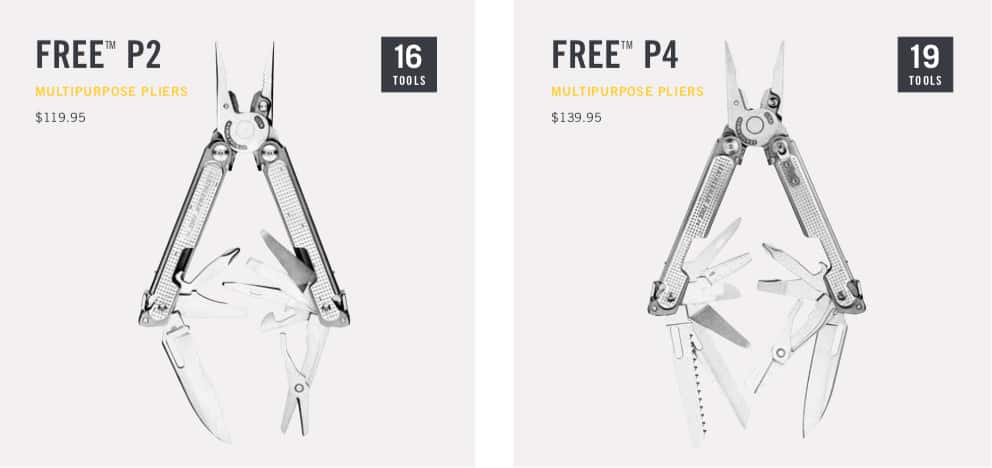 Leading the collection launch, the Leatherman P-Series contains Leatherman's iconic pliers-based design with enhanced Free technology. The new series is made of 420 steel to create a lightweight, durable multipurpose tool.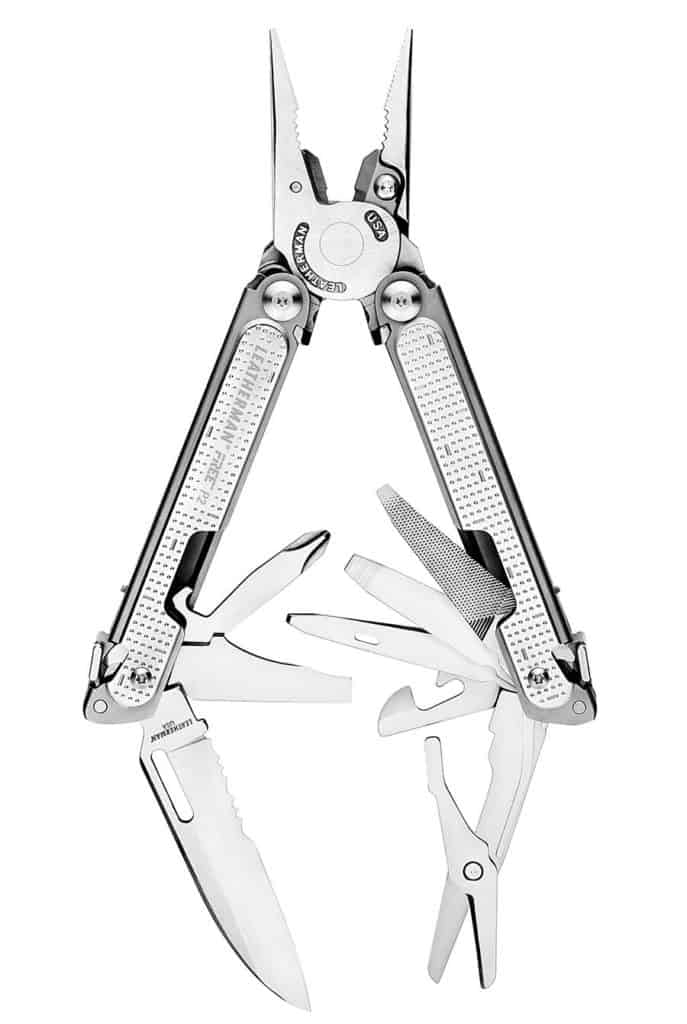 The outside features the eye-catching aesthetic and design of FREE, and the inside features a revolutionary magnetic architecture that allows each tool open and close seamlessly. Leatherman engineers designed the tool so that all implements are easily accessible from the outside, for one-handed opening. Individual implements no longer require a fingernail to access and deploy.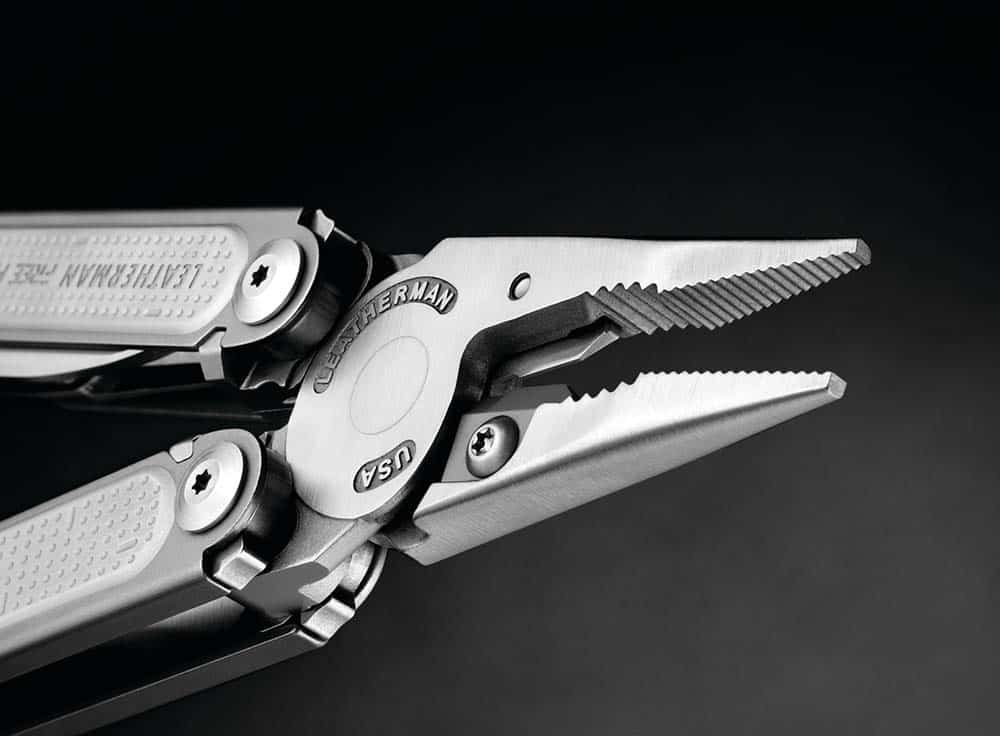 Additionally, the new architecture also provides epic haptics and a distinct clicking noise to provide auditory confirmation that the tool is open and ready for use.
I'm looking forward to checking out both versions and can't wait to see the remaining Free series tools.