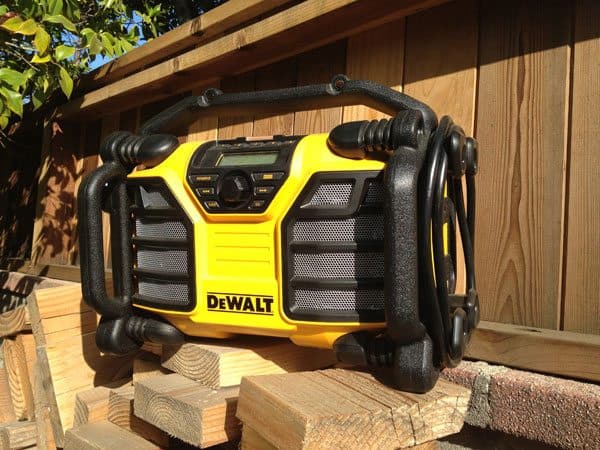 DeWALT has just released an update to their popular worksite radio. The DeWALT DCR015 Worksite Charger Radio.
It looks tough and durable but the key feature is that it is powered by your DeWALT 12V and 20V MAX cordless batteries. No searching for expensive D size batteries or outlets, just pop in a battery pack and you are good to go. If you've got an outlet nearby you can also charge your batteries while rocking out.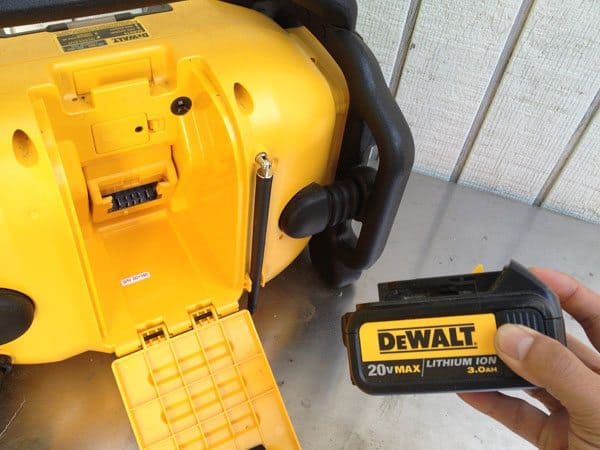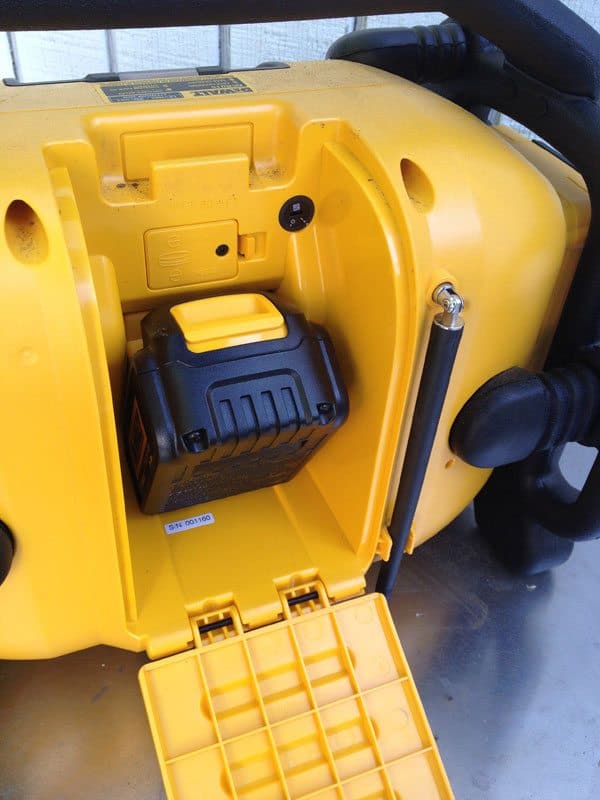 You also won't lose valuable power outlets for other tools as this radio has two 120V outlets with ground for you to power table saws, drills, etc.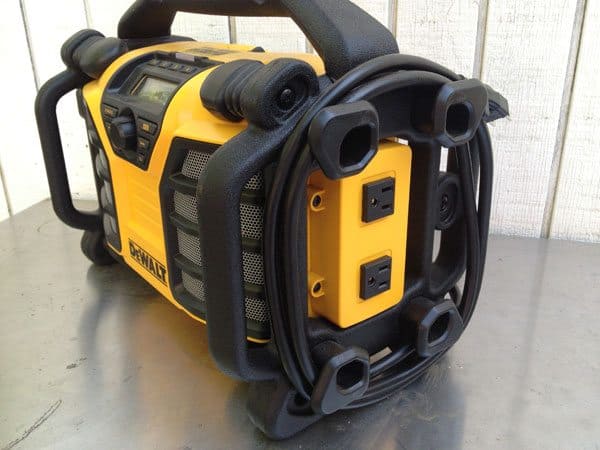 As a radio this unit performs great. You've got AM/FM and a durable foldaway antenna but if you're seeking more music options you can plugin your iPod or any other MP3 device and play your music through the DeWALT. There is also a handy USB port that will keep your digital music device charged while it's playing.
There is an onboard equalizer and it makes a slight difference for bass and treble. The backlit panel is nice touch so you can view stations and volume in any light conditions.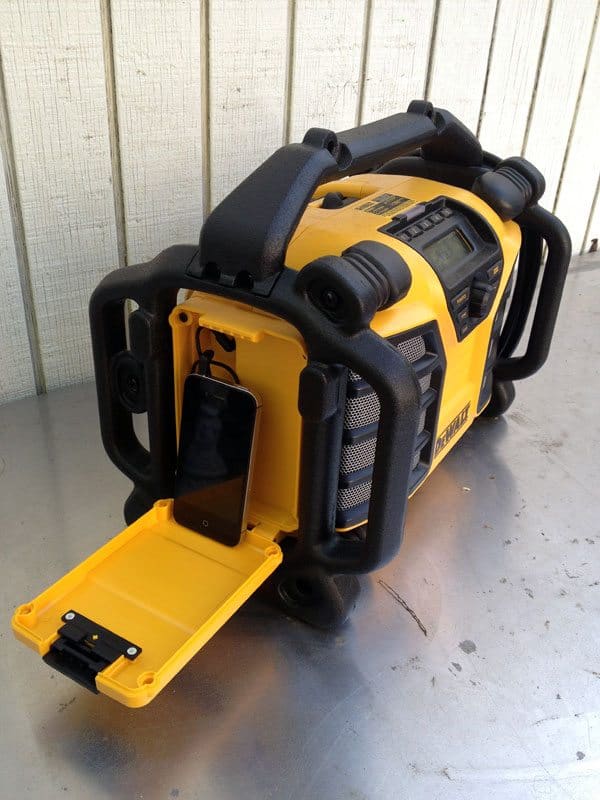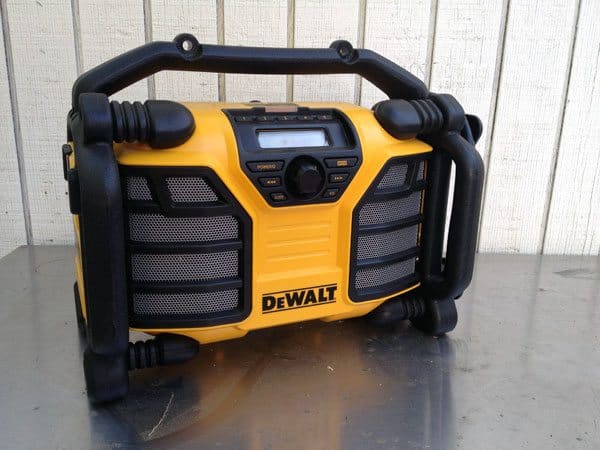 Despite it's worksite pedigree, we thought we'd have fun with this DeWALT boombox at the beach or picnic. We think it looks great for any social occasion.