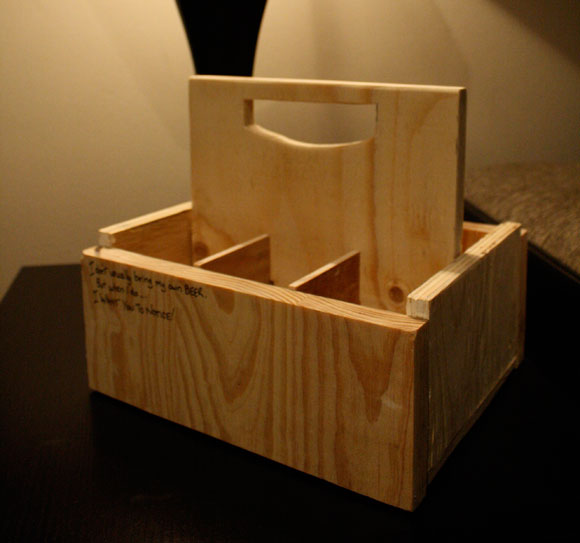 We've got the perfect woodworking project that you can build in time for your Super Bowl parties. A reader submitted this project and you know he arrives at BYOB parties in style with this DIY beer case he made.
It looks like some basic plywood and glue to pull this bad boy together. We hope to see the plans for this but it looks solid and could withstand a night of drinking.
We love the quote and the look of unfinished wood but you could really customize this case with some paint and I think it would make a great tailgating accessory with the right team name emblazoned on the side.