I am participating in a sponsored campaign hosted by Advil®. I received compensation for this post. All opinions stated are my own.
As any DIYer knows, sometimes projects don't always go according to schedule. My children's shared closet has definitely been that looming project for me — for over a year it sat about 75% completed. The custom built-in drawer and shelf unit were functional enough to move most of their little clothes into, but the hanging closet bars in the awkward corner languished in the basement, waiting for me to buckle down, get over my slight claustrophobia, and install them.
And now, thanks to the combination of some child-free time on my hands and the power of Fast Acting Advil®, my kids now have a 90% functional closet for ALL of their clothes.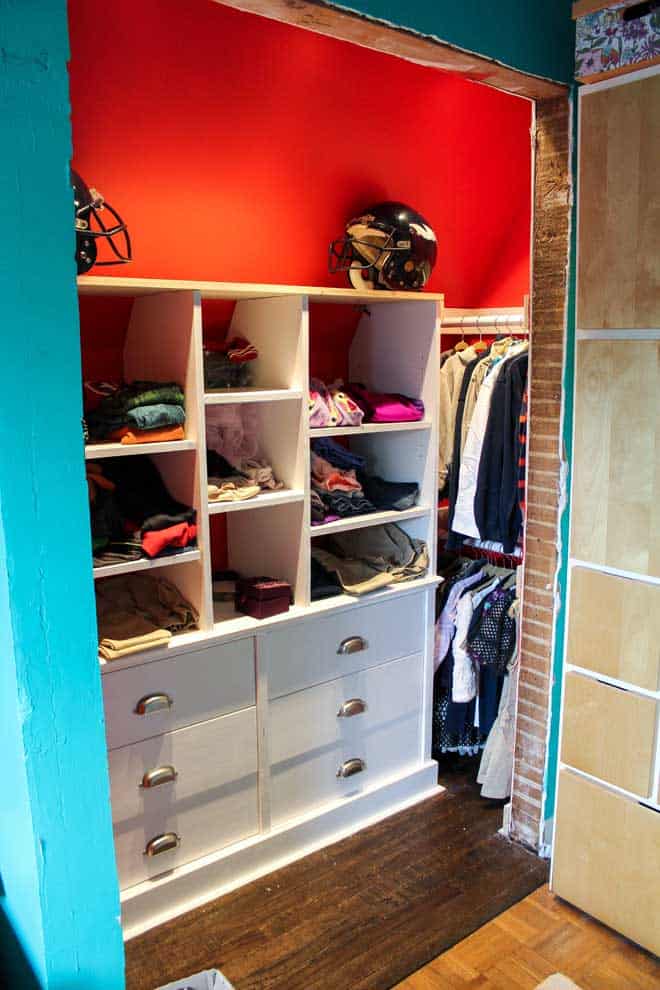 They each have their own hangbar for school uniforms, sweaters, and jackets, which makes getting ready each day so much easier as they can see what they have clean and reach for what they need themselves.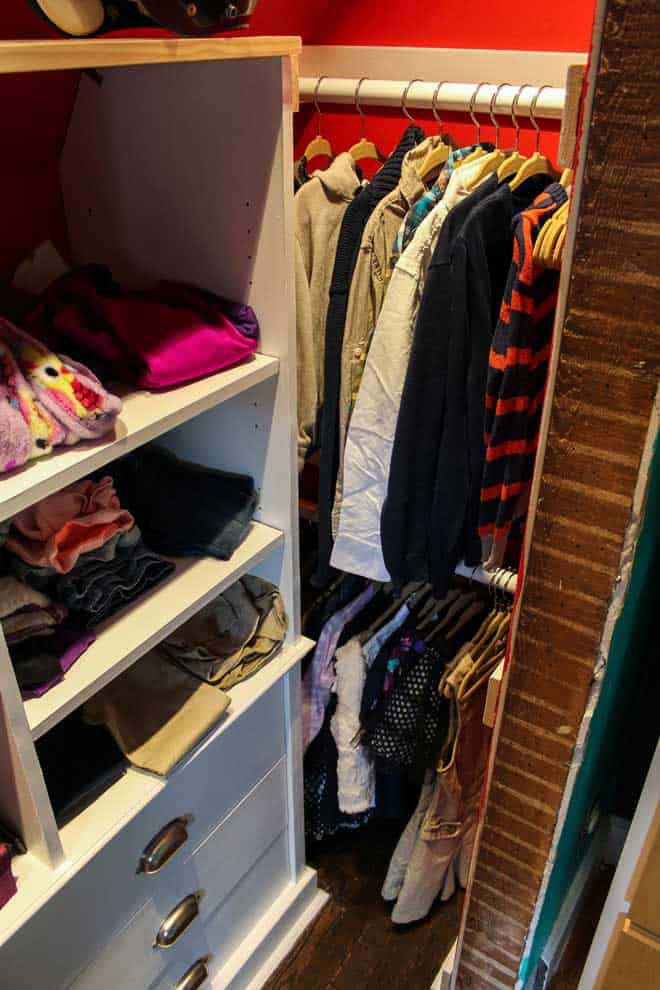 And thanks to the layout of the closet, there's still plenty of room for their wardrobes to grow, even as this room (and therefore the closet) may go down to just one occupant in the future.
And the best part?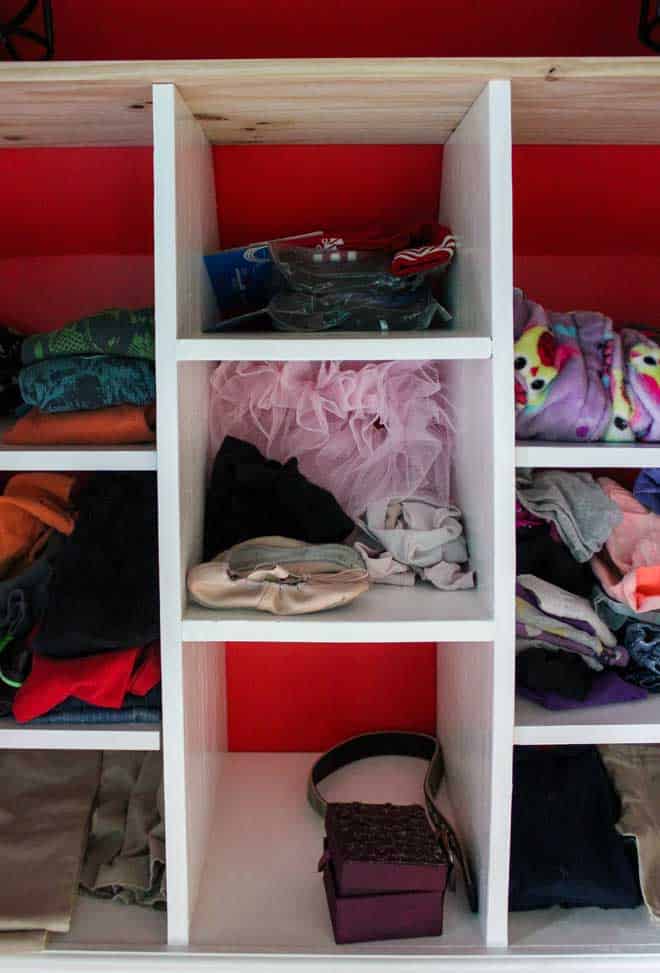 The shelves previously taken up by lingering tools and spackle can now be used for sports paraphernalia and daily accessories, clearing space off of the floor for ample playspace.
After squishing myself into that tiny corner to sand, prime, paint, and hang hardware, Fast Acting Advil® became my post-project best friend, relieving my pains and allowing me to keep up with the two little munchkins as one celebrated a birthday just a day after I completed this part of the project. And you, too, can celebrate a DIY victory with Carter Oosterhouse and Advil® by posting your DIY project on Twitter and Instagram using both of the hashtags #DIYrelief and #AdvilSweepstakes for a chance to win daily prizes. Those entries will also automatically be placed in a drawing for the grand prize: a one-on-one video conference call with Carter, who will help the lucky winner with a custom DIY project for your home, apartment or outside space, as well as a $15,000 CASH prize to use toward the unique DIY project.
It's a pain-free win-win for everybody, so don't be shy this Labor Day weekend and share your projects with us and Advil® through September 7th to start your autumn project season off on the right, completed foot.