We are fans of permeable concrete and green driveway solutions so when we saw the Drivable Grass from Soil Retention at the Builders' Show we had to check it out.
Drivable Grass is a paving product that is designed to be used in place of concrete or asphalt driveways, patios, and parking areas for cars, RVs and boats.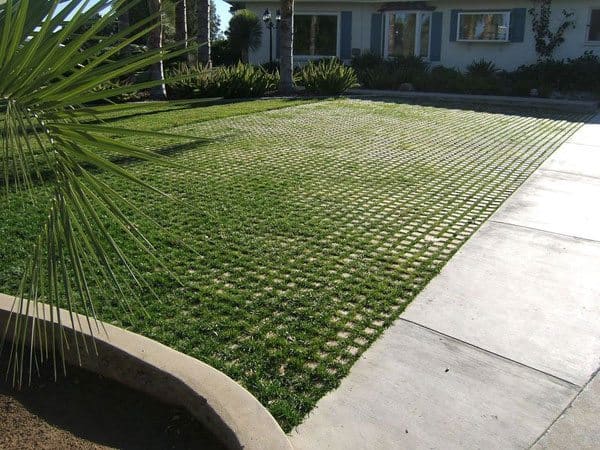 The concrete paving mat is designed to flex and conform to irregular ground surface contours along pre-defined linear grooves without falling apart. Pre-manufactured holes and cracks allow for root penetration through the mat into subgrade soil, anchoring it firmly into place.
The mat's pervious nature enables moisture to filter into the underlying soil, increasing on-site storm water storage and minimizing off-site water flow.
It can be a DIY install or done by a professional.
This type of drivable grass system can be setup much faster than traditional concrete and sod solutions that are much tougher to maintain and the concrete doesn't allow room for the grass to grow and it eventually dies.