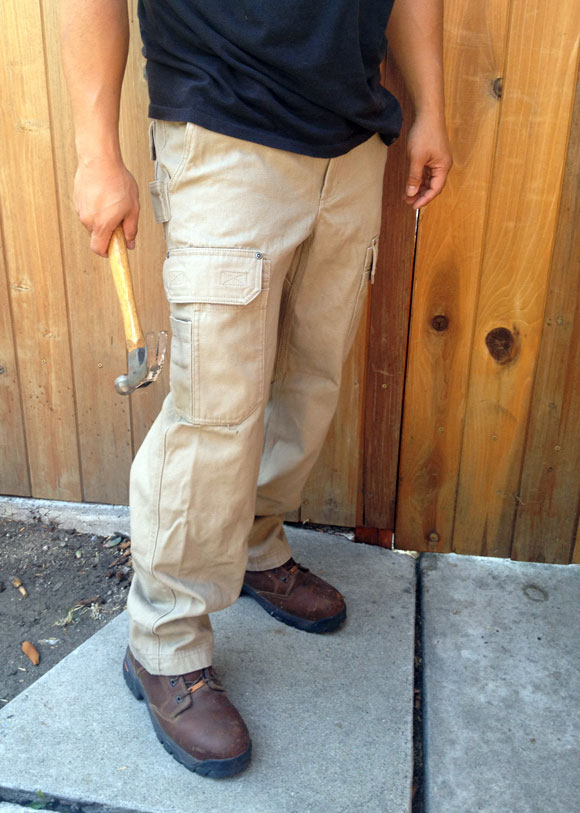 Denim jeans are the default work pants that most of us wear while tackling do-it-yourself jobs around the house. But the trades have always known that jeans simply can't stand up to the demands of their jobs which require a more durable material and higher level of utility.
If you are ready to toss out your ratty jeans and step up to some real work pants then we think you should consider the Firehose Work Pants from Duluth Trading Company.
Duluth Trading Company is famous for their "Bucket Boss" jobsite caddy, which launched the company in 1989. The founders are tradesman and they've always kept the needs of contractors and craftsman at the core of what they make.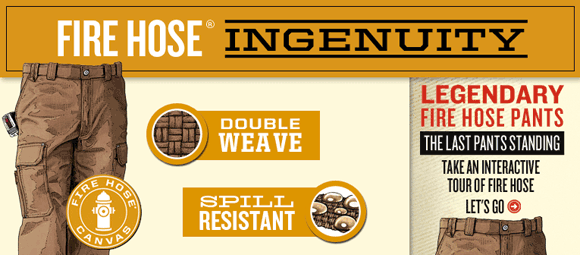 As the name implies these work pants are made of rugged fire hose canvas, which is a fabric that once wrapped fire hoses. The yarns are doubled in both directions for more strength and the pants are treated to resist spills and messes.
I've spent a few days summer days in these pants and because they are 100% cotton they breathe nicely and the pre-washed finish makes them super comfy.
Unlike a lot of work pants these actually look good. They aren't too baggy and they leave room in all the right places. I've got stocky legs so I can't do the skinny jean thing but I also don't like to wear pants that I could swim in. The firehose pants have just enough style to wear almost anywhere and more than enough pockets to keep all of your gear and hardware within arms reach.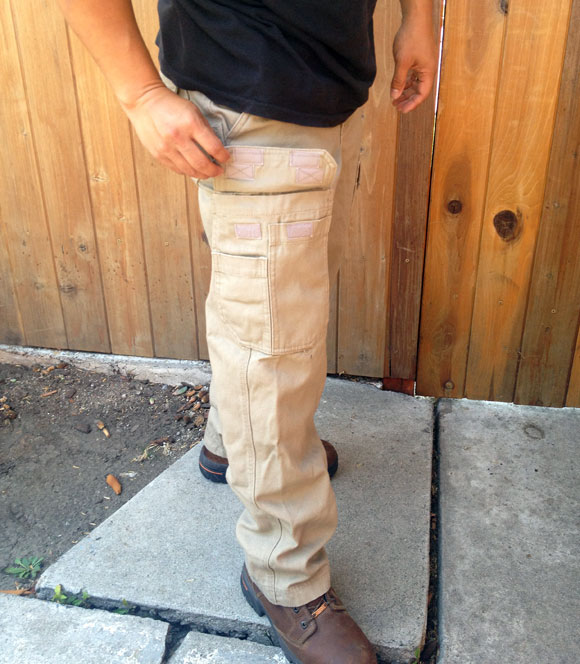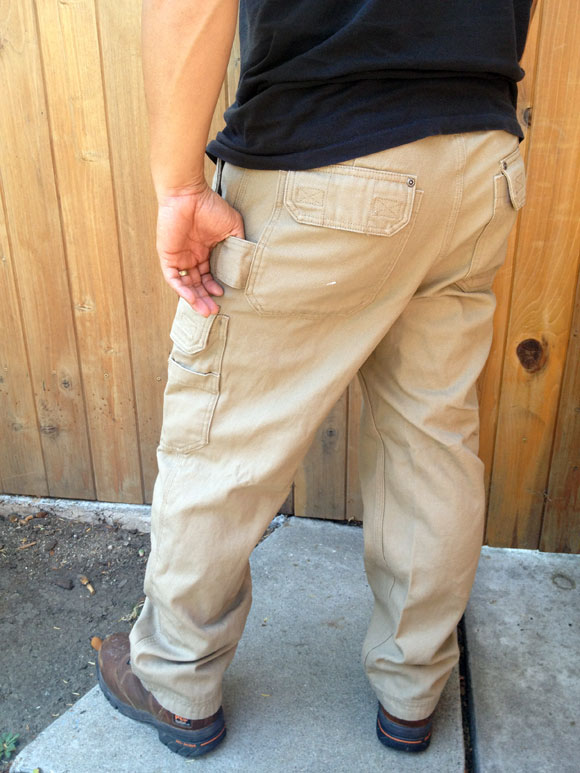 You can check out a cool interactive slideshow about these pants on the Duluth Trading website.
Duluth Trading is so confident in the durability of their firehose work pants that they dare you to wear'em out. They guarantee if the pants ever fray, tear, rip or give out they will take them back no questions asked and send you a new pair.
They even have a testimonial from a customer who was attacked by wild boar and his pants saved him! They are hoping that some other customers have similar stories about how their Firehose work pants are used and they've setup a contest on Facebook for you to share your story. You could win a $500 Duluth Trading Company gift card and even be featured on the cover of their next catalog.
What type of work pants do you wear?