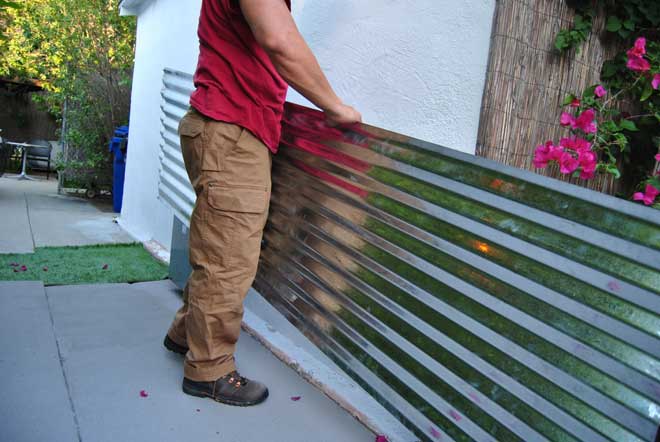 We just finished a installing a backyard privacy fence that was a DIY gift to myself for Father's Day. We can now enjoy our weekend BBQ's in privacy and not worry about being too loud for our neighbors.
During this project I wore a pair of new DuluthFlex Ultimate Fire Hose Cargo Pants and I must say they are now my go-to work pants. I've enjoyed the standard Fire Hose Cargo Pants but I was looking for something a bit lighter to wear during the hot summer months and the DuluthFlex Ultimate pants certainly deliver.
These pants were extremely durable and I didn't worry about tearing them against the steel panels or ripping them while navigating around trees and bushes. They also had plenty of great pockets to store drill bits and concrete screws for easy access.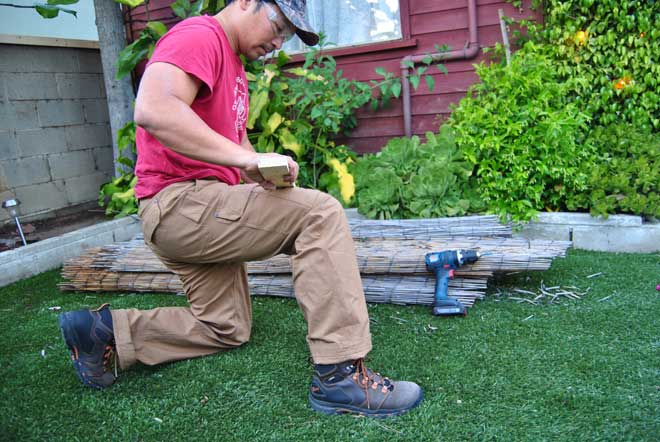 These pants are a third lighter than the standard Fire Hose canvas pants but just as durable with and with 3x the flex.
Features include:
DuluthFlex™ Fire Hose cotton canvas has 3% stretchy spandex so you can kneel, crouch, stretch without your work pants feeling like a vise
FendOff™ finish repels rain and stains
11 larger, stronger pockets include a pair of 4-in-1 cargo pockets with tuckable fast-access flaps
Jeans-style back pockets are less bulky when you sit (no cargo flaps)
Double-chap knee pouches accept kneepads, sold separately
Waistband tool loops secure tool accessory system, sold separately
Hidden Crouch Gusset™ for room to crouch or climb
4″ back belt loop won't gap when you bend
If you are seeking a lightweight but strong and flexible work pant that offers plenty of functionality then look no further than the DuluthFlex Ultimate Fire Hose Cargo Pants.