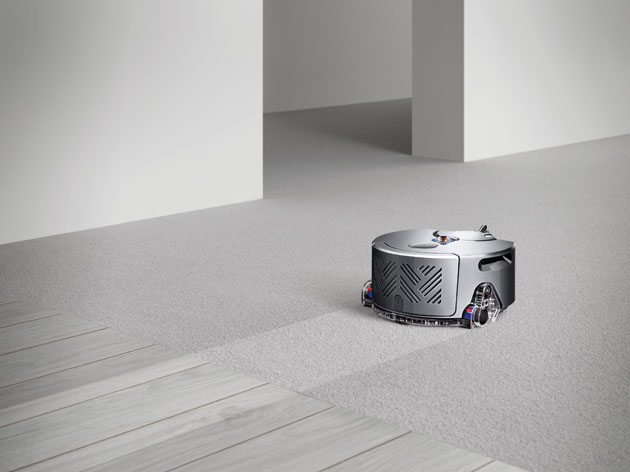 Dyson is the undisputed leader when it comes to high-tech vacuums, and there is nothing more futuristic than the new Dyson 360 Eye robot vacuum. The 360 Eye is no gimmick as it sports the same cyclone technology that is standard on their regular vacuums, which is famous for maintaining suction power no matter how full the canister gets.
We've always loved the pure simplicity of their products and the Dyson DC44 Animal is still our go-to vacuum and our Hot+Cool fan keeps our home at the perfect temperature year round.
According to James Dyson it's taken 16 years of research and development to build this vacuum and they didn't want to disappoint. With the 360 Eye they've removed one of the most reviled household chores, vacuuming.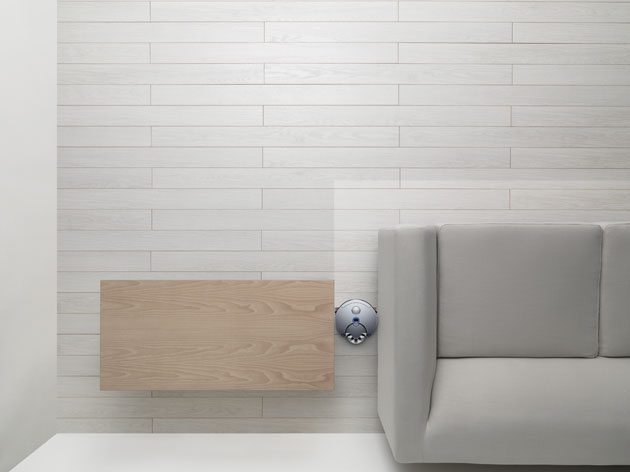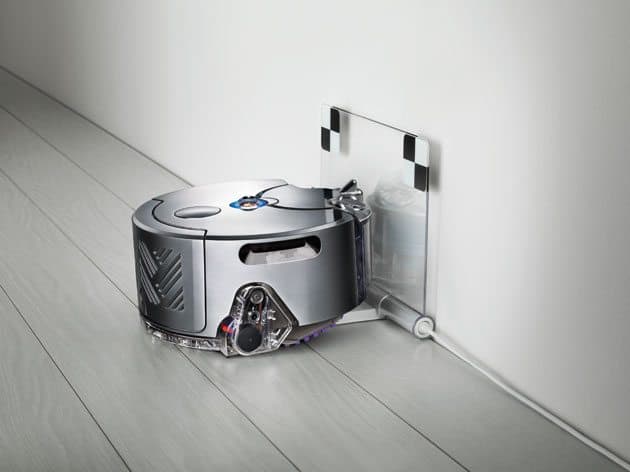 Imagine coming home to a clean floor each day without ever touching your own vacuum. Think of how much time this would save!
The camera in the Dyson 360 Eye robot vacuum takes up to 30 frames per second – enabling the machine to effectively interpret its surroundings. Because the shutter speed of the camera matches the machine's speed of travel, its position is always accurate to within mm, so it knows exactly where it is in the room, where it is yet to clean and uses infrared sensors to detect where obstacles lie. During the development, the Dyson 360 Eye™ robot prototypes will have analyzed 1.5 billion images.
Balance and navigation: Dyson engineers designed a series of radio controlled rigs that allowed them to test for balance and navigational effectiveness over obstacles. The machine was driven on different floor types at various speeds. Lighting was dimmed and made brighter. All variables were accounted for.
The big question we have is how much might this new robot vacuum cannibalize current Dyson vacuum sales? Dyson hasn't released a price yet on this unit but we're sure it will separate the 360 Eye from your standard vacuum cost which will naturally separate the market. We'd also like to see how the 360 Eye performs in a head-to-head competition with the current robot vacuum king, the iRobot Roomba Vacuum Cleaning Robot.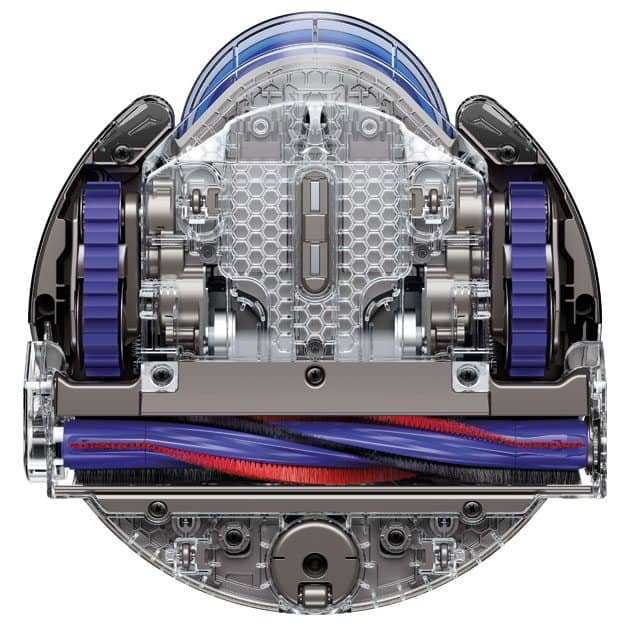 Bin capacity and weight: Holds up to 0.4 liters of dust and dirt, and weighs 5.22 lbs.
Run and charge time: Self-docks and recharges when the battery is low. The lithium ion battery delivers a 20-30 minute run time with no drop in performance.
The Dyson 360 Eye™ robot vacuum cleaner will go on sale in Japan in spring 2015, with the rest of the world to follow later in the year.
You can see a 360 view of the Dyson robot by visiting www.dyson360eye.com.
The Dyson 360 Eye robot vacuum

James Dyson introduces the Eye 360 robot vacuum to a captive audience in Tokyo, where the product will first be launched.