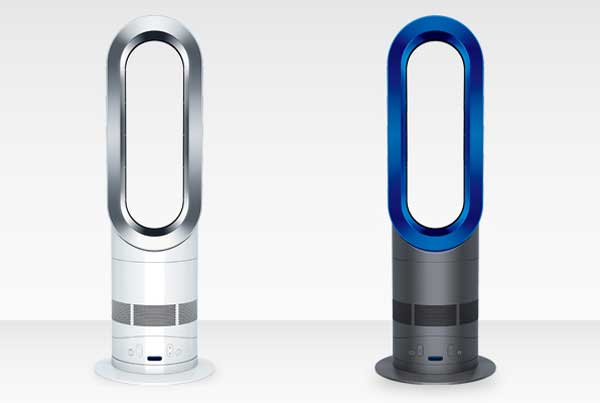 Dyson has taken utilitarian appliances such as the vacuum and hand dryer and elevated them with high design and high performance. They outdid themselves with the fan and introduced air-multiplier technology that they've now combined with a heater which makes their new Hot+Cool device a year-round must-have item.
We live in the very mild climate of Southern California and we don't have air-conditioning and only a basic floor heater. In the summer it can get hot and the winters do get chilly so to keep our temperature consistent we swap in fans and heaters with the season.
We've been using the Hot+Cool for a couple days now and it makes perfect sense for us to keep it in our son's nursery. His door is shut at night so he needs an auto temperature heater to maintain a warm temperature and we keep the Dyson away from small hands but when it's down we know he can't hurt his fingers on any moving parts.
Our favorite features include the 80 degree oscillating, auto-temperature hold, silent use and the ability to use the same device as a fan. Not to mention the amazing slim profile and sharp looking design that we expect from Dyson.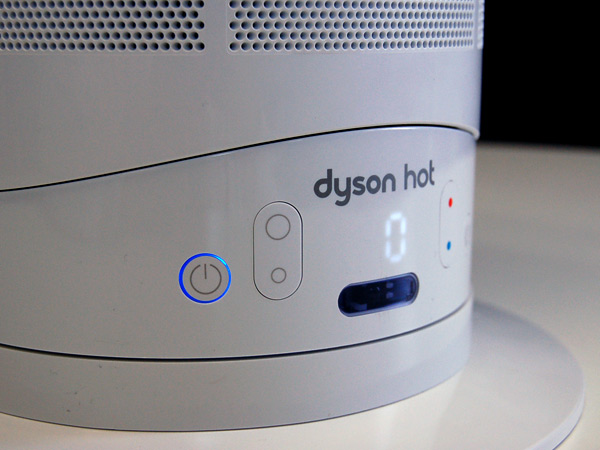 The remote is also a huge plus and when not in use it stays secure on the top of the fan with an internal magnet so their is less of a chance you lose it.
If you're seeking an all-in-one device that looks great in any room and performs as well as any heater or fan then check out the Hot+Cool from Dyson.