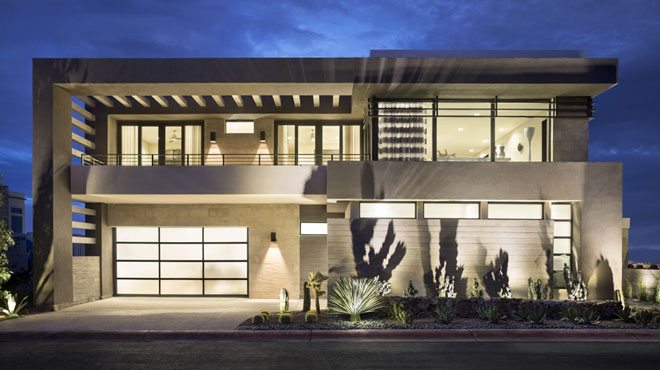 Clopay is set to woo builders at next week's International Builder's Show in Las Vegas. Their new garage door designs are absolutely stunning and will change the way you think a garage door can look. If you are a fan of mid-century modern and contemporary home design, then you will love these new doors which also include a number of high-tech features.
For the second year in a row they are sponsoring The New American Home and will have four Clopay doors featured at the home. Builders are invited to tour the home which is built on the latest technology in the home building industry. According to Pat Lohse, Clopay's vice president of marketing, "The most striking feature of the Clopay Avante doors is the etched glass design, which controls the amount of natural light that filters through while maintaining privacy. The appearance of the doors changes as the light shifts during the day, resulting in a warm, welcoming glow when lit from inside at night."
If you can't make it to The New American Home, you can view their latest models on the trade show floor (booth #C1062). Clopay will showcase their custom capabilities with new contemporary designs manufactured in wood and steel.
New products include the Model 9205 black ribbed panel contemporary door. Painting a steel door black used to be a no-no, but Clopay's thermal reflective paint technology reduces surface temperatures and heat absorption.
The 9205 features a three-layer insulated construction with optional Intellicore® insulation, providing an 18.4 R-value, and Clopay's WindCode® Storm-Ready® reinforcement for coastal and high wind regions. Decorative windows in long or short panel designs are also offered. They also have a contemporary black entry door to compliment the modern black garage door with frosted glass.
Clopay is also spotlighting unique custom wood garage door designs. The company has manufactured natural wood garage doors since 1964. Architects and custom builders often choose wood because it gives them the flexibility to integrate the garage door design into their vision.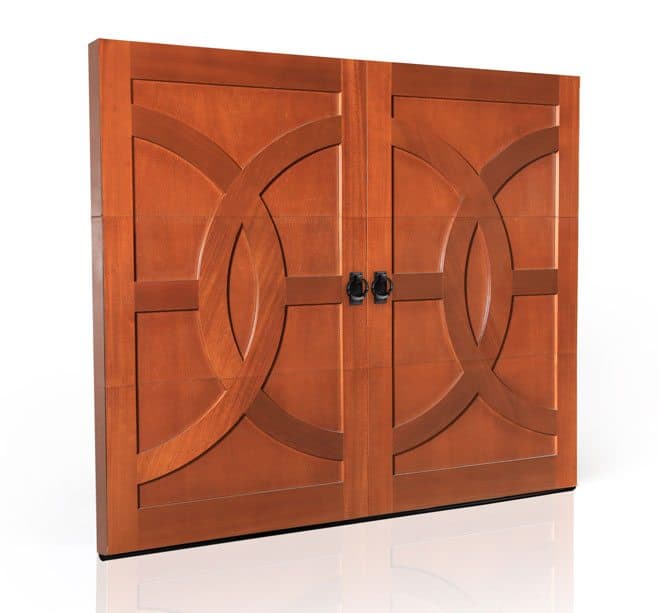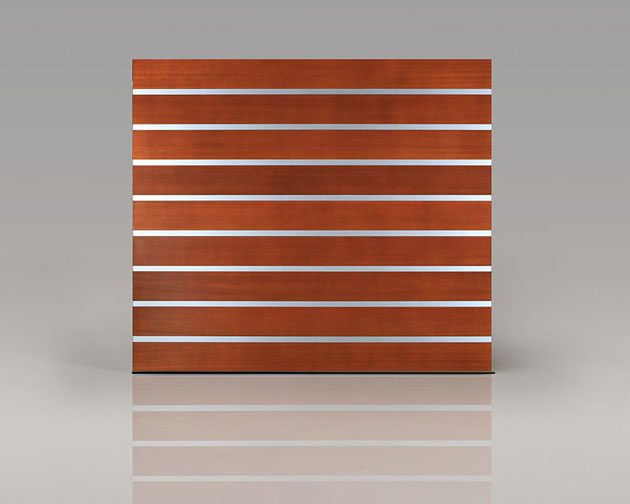 Clopay's in-house craftsmen engineer each custom wood door to specifications and can assist building professionals in selecting and procuring the best wood species for the project. We've seen this in person during our Clopay factory tour.
"With wood, the options are virtually limitless," says Lohse, "A custom garage door can become a piece of art. And since it's the door we all come home to, why shouldn't it be as beautiful as the rest of your dream home?"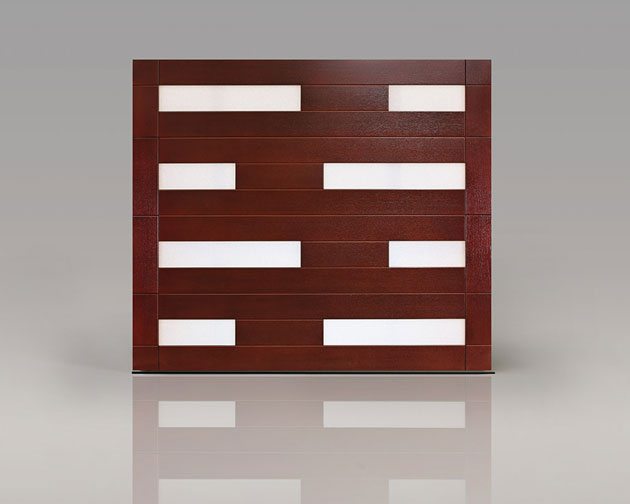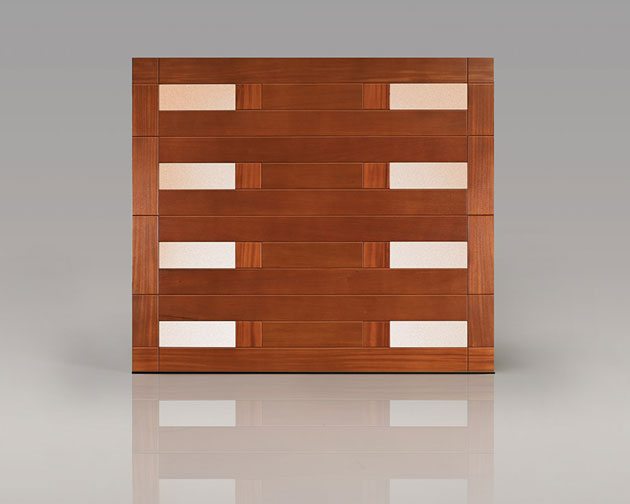 Visit ClopayDoor.com for more information.