If you are going car camping you either have the option of using a tent or towing a camper but the Campa USA gives you the best of both worlds with their Campa ATT and Campa Cub. These camping trailers are specifically geared towards the expedition traveler who goes beyond the campsites but seeks comfort and amenities in a small towable package.
The Campa All Terrain Trailer [ATT] is recognized as being among the best Tent Camping Trailers in the world and specifically engineered as the leading Expedition Grade product in North America.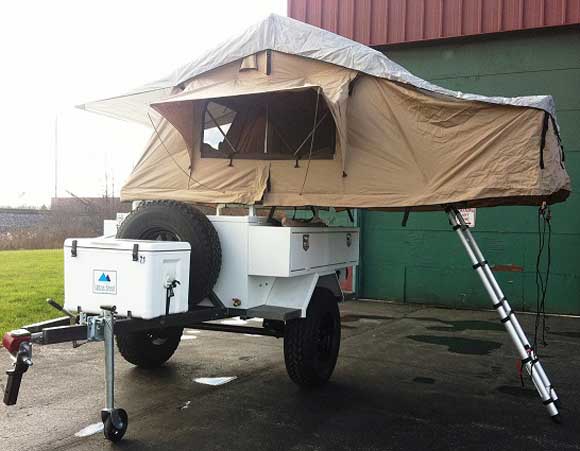 The Campa Cub provides an excellent platform for those who long for expedition travel, while still being robust and durable for remote adventures
The Campa Cub is also offered in a 'kit format' for the DIY entrepreneur.
Visit the Campa USA website for more details.