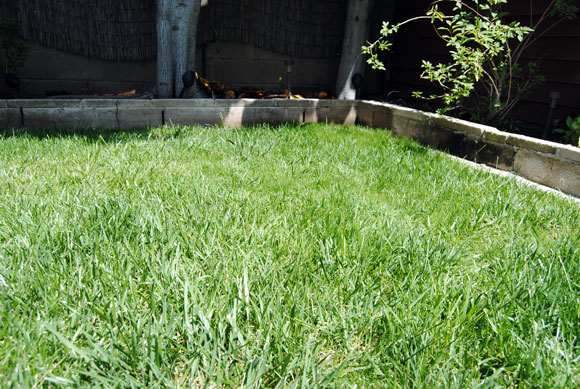 A couple months ago I checked out the NexGen grass seed lab and the Pennington Seed factory in Oregon and received some valuable information on lawn care as well as a hands-on look at their 1 Step Complete combo mulch seed fertilizer product. I couldn't wait to get home to give it try.
Well the results are in and our lawn is looking better than ever.
Lawn Problem
We put down new sod but due to neglect and dog urine it started to get spotty.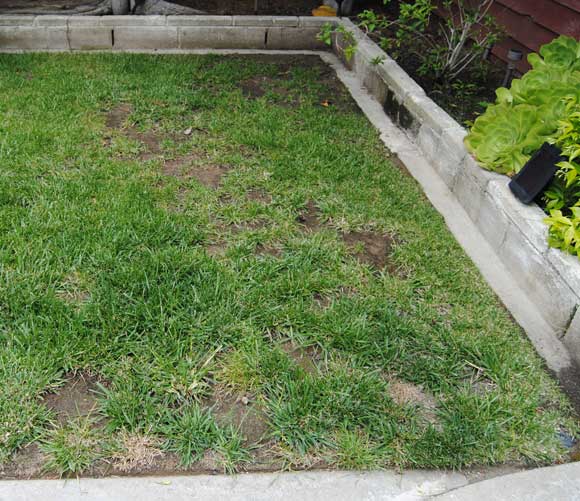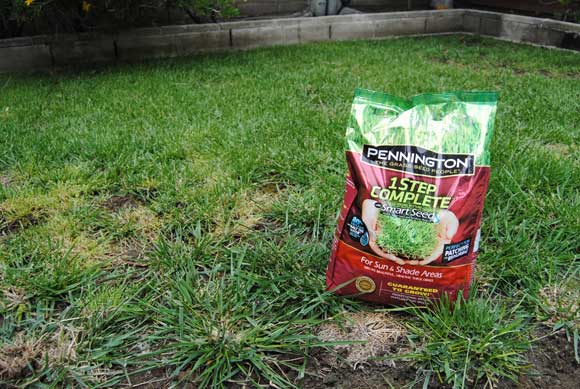 Solution
The 1 Step Complete seems like the perfect product to fix our lawn. We needed coverage in problem areas as well as a way to help thicken the existing lawn. Our back lawn is small and we want to make the most of it.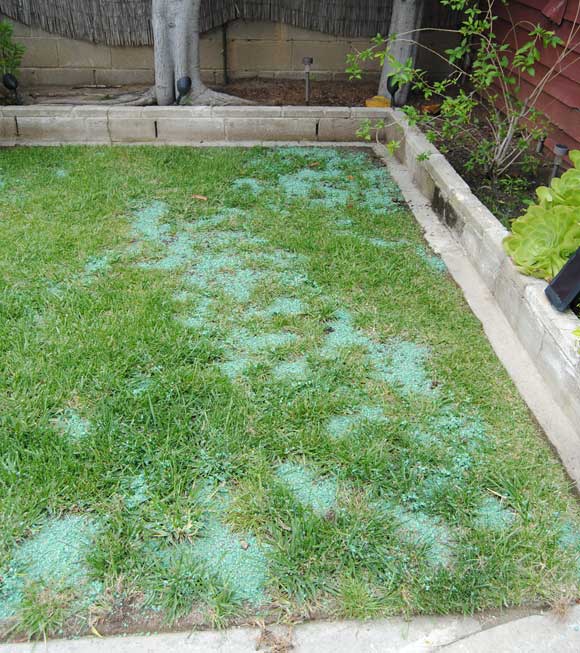 I spread the 1 Step Complete according to the instructions and watered it twice daily. In two weeks I started seeing grass. I'm going to let it really thicken before cutting by waiting at least another two months. I know it's sensitive right now and the roots are developing.
I'm impressed with how much nicer our yard looks with a full green lawn and we can't wait for our first summer picnic outside.