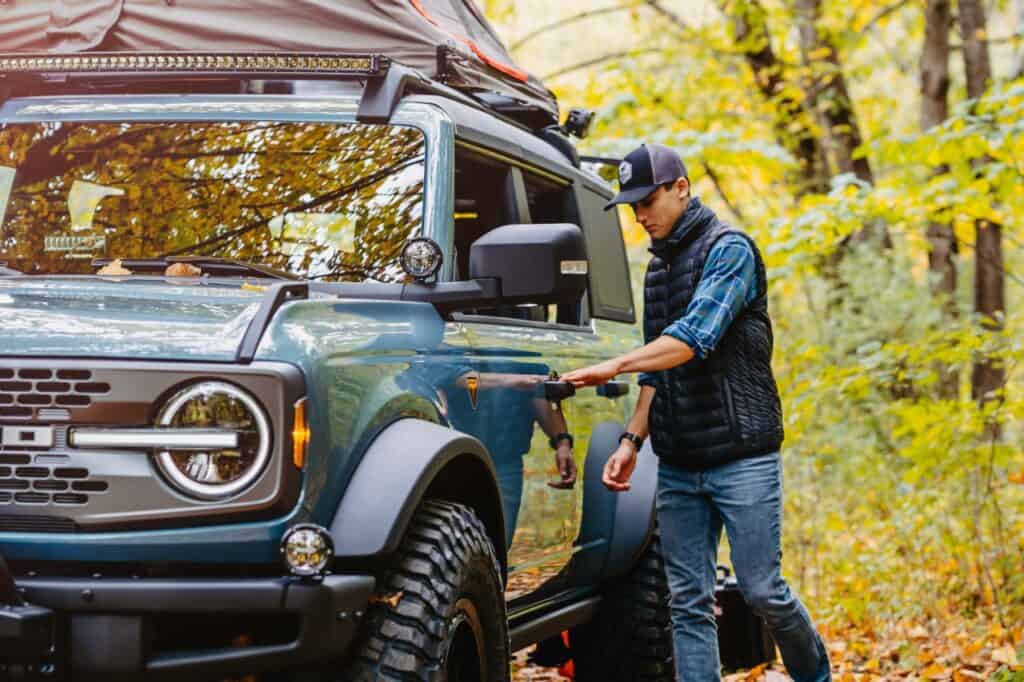 Overlanders everywhere are stoked for the new Bronco. Its off-road worthiness is only rivaled by the Jeep Rubicon but it looks to offer more comfort and capabilities for overlanding than any other vehicle on the market.
Ford took it upon themselves to prove this statement as they've released an overland ready Bronco that highlights the truck's abilities as a long-haul explorer that can tackle any terrain.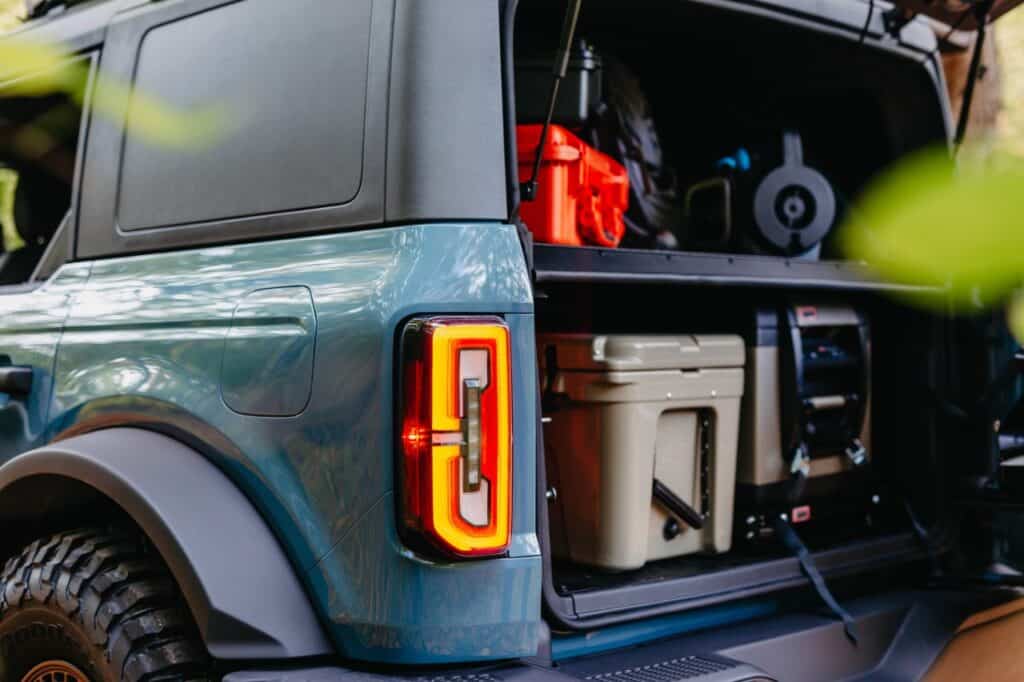 The Bronco Overland concept will debut at this year's Bronco Super Celebration East in Townsend, TN. It's based on the 2021 Bronco four-door SUV Badlands™ series painted in Area 51 color scheme.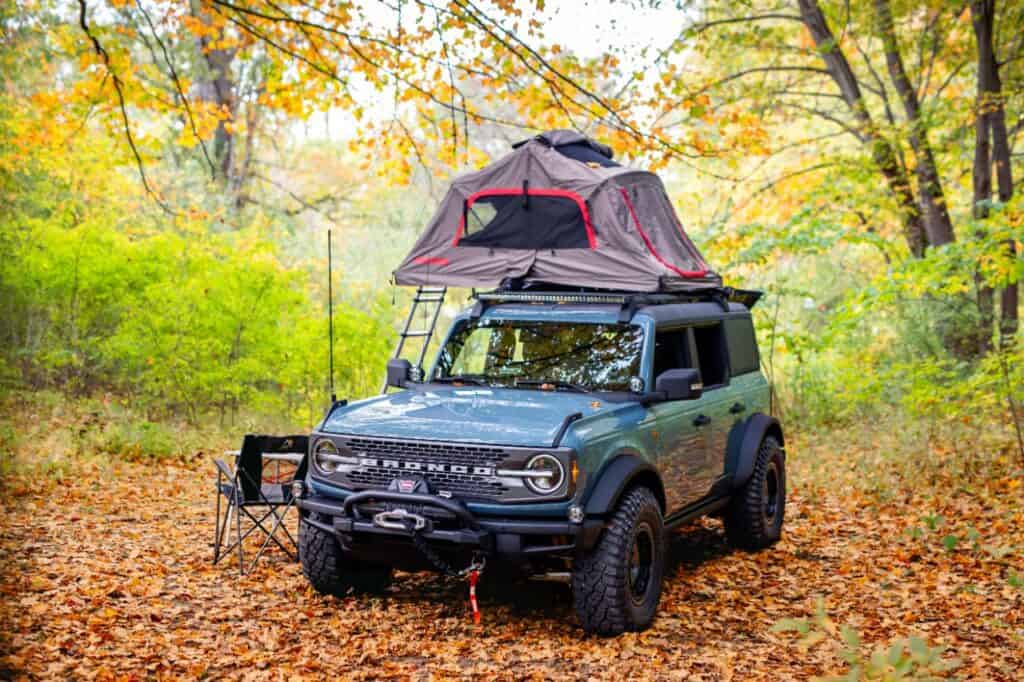 From Ford:
Bronco Overland Suspension and Tires
The Bronco Overland features the High-Performance Off-road Stability Suspension (H.O.S.S.) System with Bilstein® position-sensitive dampers, 2.3-liter EcoBoost® engine with class-exclusive 7-speed manual transmission, with 17-inch Fifteen52™ Turbomatic heavy-duty wheels in asphalt black and 35-inch BFGoodrich® LT315/70R-17 mud-terrain KM3 tires for better off-road traction.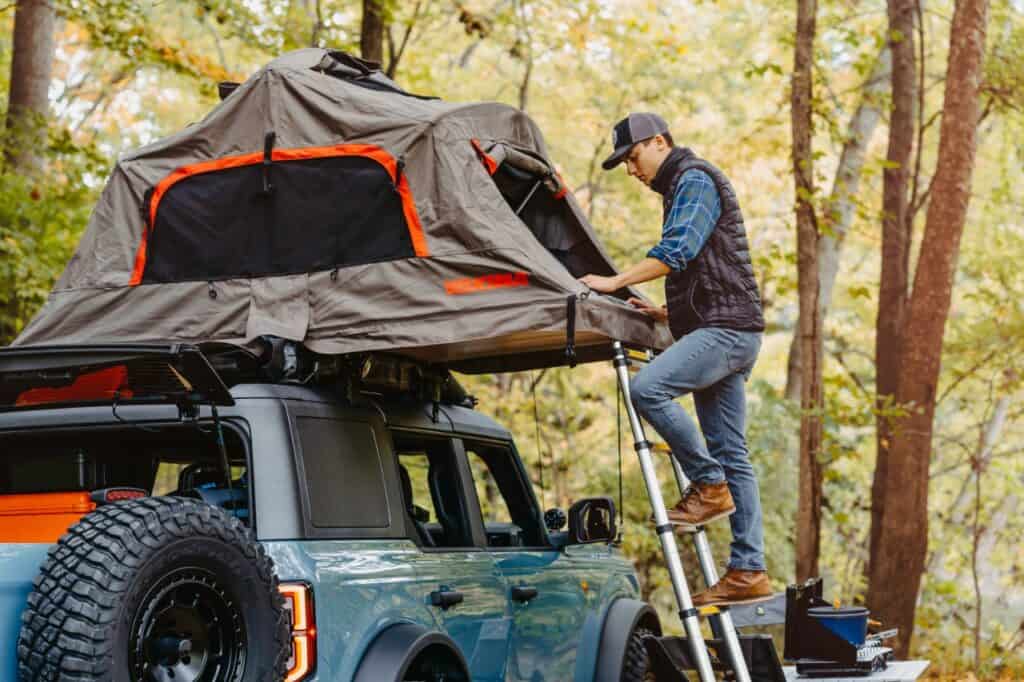 Bronco Overland Recovery Gear and Rooftop Tent
Up front, the Bronco Overlander concept features a Ford Performance by WARN® winch mounted to a Ford Performance modular steel bumper to help adventurers negotiate tough, rocky terrain. A heavy-duty two-person tent from Yakima™ and a factory roof rack are mounted to the roof rails with a 1×40 RIGID™ rack-mounted light bar and six additional RIGID POD lights in a 360 configuration for improved lighting all around. A tall CB antenna is mounted to the rear bumper.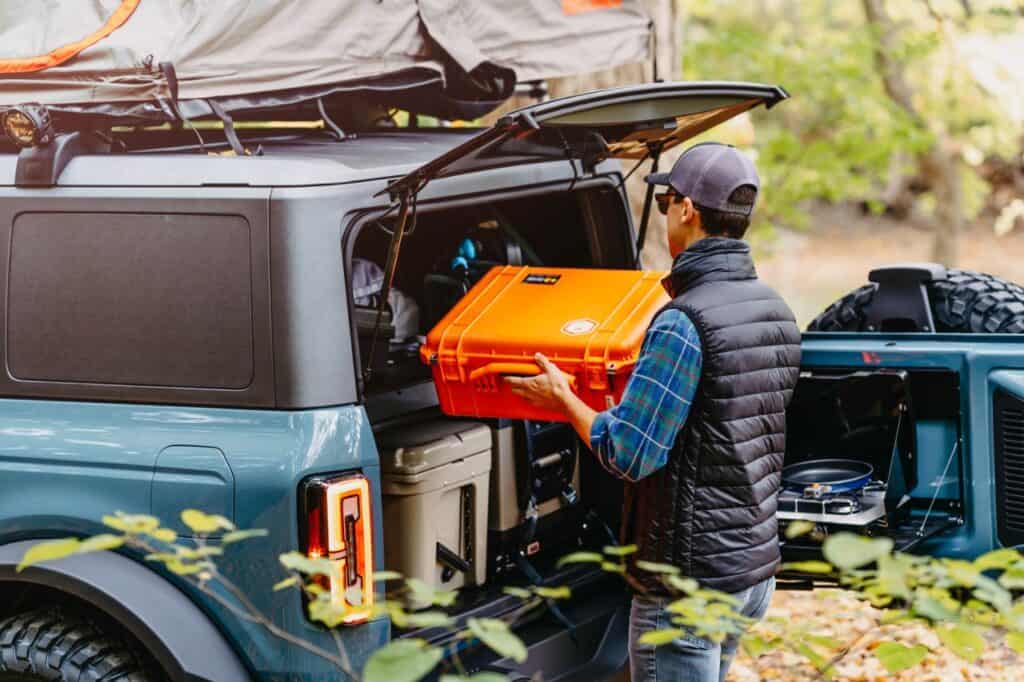 Bronco Overland Storage and Gear
The rear is setup to be the center of basecamp and includes an ARB refrigerator, cooking kit and stove mounted to a cargo management system. The refrigerator has a slide-out tray for easy access, while a tailgate table and chairs complete the campsite. The rear quarter window glass has rigid panels with MOLLE grids mounted inside for additional rear cargo area storage.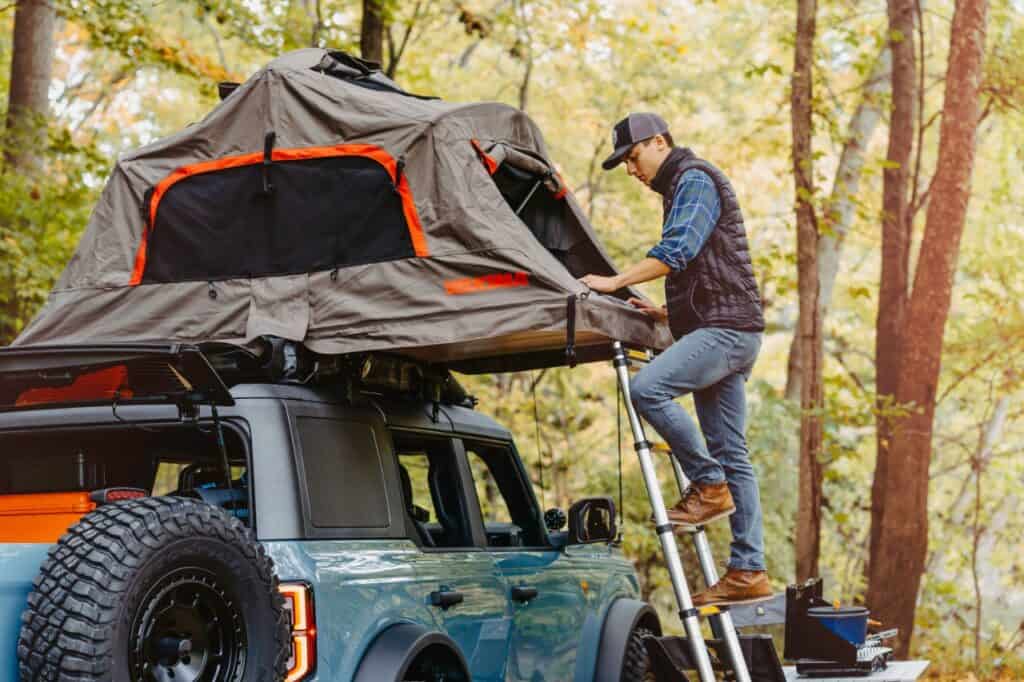 At the core of any good overland vehicle is a solid platform, and by showcasing the aftermarket accessories that will be immediately available for Bronco owners, Ford has established the Bronco as an instant player in the red-hot overlanding market.
We can't wait to see these trucks hit the trails and streets next year!