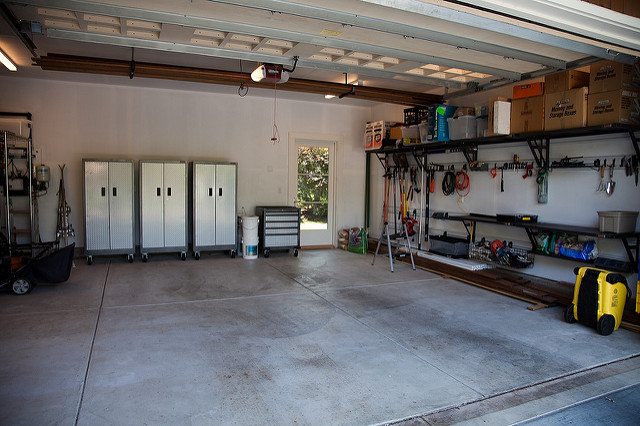 Our garages can quickly become a catch-all for stuff. Putting things where we don't see them anymore, doesn't mean they are out of our life.
You can invest in expensive garage storage systems and tool chests, but there's a way to do this on a budget. Here's how to organize your garage just in time for summer.
Build your own shelves
There are a ton of great DIY projects online for making garage shelves. 2x4s and plywood is all you need. Build them to fit your exact space and the size of bins you will be storing on them.
Make a French cleat system
These DIY modular shelves work great for hanging tools and gear and you can change and rearrange very easily.
Install Hanging Lights
Stop living in a black hole and install a proper lighting system so you can see everything you have and need to access. You can buy these at Costco or other big box retailers for cheaper than you think.
Get Bins
Use plastic bins and label them religiously. Try to get them all the same size and as mentioned before, you can build your shelves to fit them exactly so you've got no wasted space. If they crack, replace them to prevent any water damage or critters getting in there.
Clear the Floor
Do everything you can to keep things off the floor. It is a tripping hazard and also inconvenient to always step over things. Making hanging racks for rakes and sporting goods, instead of leaning them against the wall.